Home Slider Jet News JetNation Radio Player interviews Podcasts
Joe Namath On Jet Nation Radio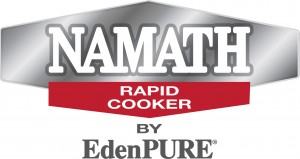 Joe Namath joined us on Jet Nation Radio this week, along with hosts Brandon Dowling, Angelo Berkowitz and Tom Shane.  They asked Joe for his opinions on the state of the New York Jets, the upcoming draft class and they look back at some all-time great Jets memories.  The show originally aired live on Tuesday night 4/29/14 at 8pm.
Here is the link to listen to Joe Namath on Jet Nation Radio or you can listen by clicking PLAY below.
We would like to thank Joe Namath for joining us.  Please be sure to check out the Namath Rapid Cooker.
Videos
JetNation
4.6K
Subscribe
Broken Brains; Critics of Jets Quarterback Aaron Rodgers Begin Stirring up Conspiracy Theories