Featured Editorials Home Slider
Sky's The Limit For Milliner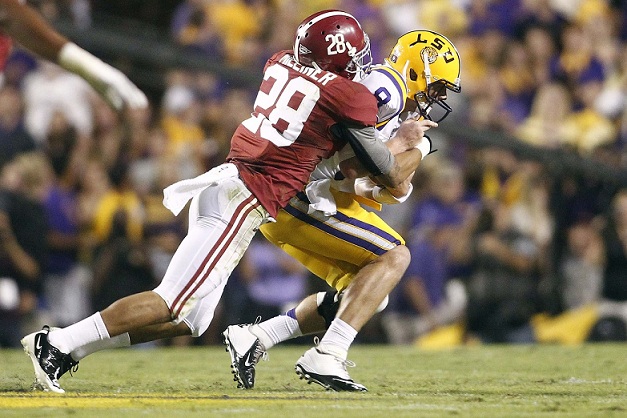 Brian Costello provides this update from defensive coordinator Dennis Thurman on Dee Milliner.
Dennis Thurman says "sky's the limit" for Dee Milliner if he picks up where he left off last season. #nyj

— Brian Costello (@BrianCoz) April 29, 2014
There has been a lot of concern about the Jets cornerback situation as it stands right now.  Courtney Aurillo highlights some of the possibilities for the Jets in the 2014 NFL Draft and cornerback or wide receiver seem to be the most logical options.  But as Tom Shane mentioned on JetNation Radio this week:
If we go corner, if we go defense again in the first round, i'm going to hurt myself. I'm putting it out there on the air, We have got to stop, if the coach is a defensive mastermind you don't need a first round pick at every position. he has to make a corner one of these days, go do that, make it Rex, make a corner. That's what you are here for, the offense is putrid.
Everyone seems to believe that Dee Milliner is ready to take over the # 1 CB position.  We will find out what the Jets really think of Dimitri Patterson and Darrin Walls on draft day.  If the Jets avoid CB in round 1 & 2 and dedicate themselves to improving the offense; then maybe Rex is doing what Tom Shane suggested and he is setting out to "make a corner".
Here is a thread in our forums about the NFL Draft.  Specifically about how happy people would be to see Tom hurt himself.
Videos
Aaron Rodgers Injury Fallout & Jets/Bills Recap