Draft Featured Editorials Home Slider
NY Jets Draft Preparation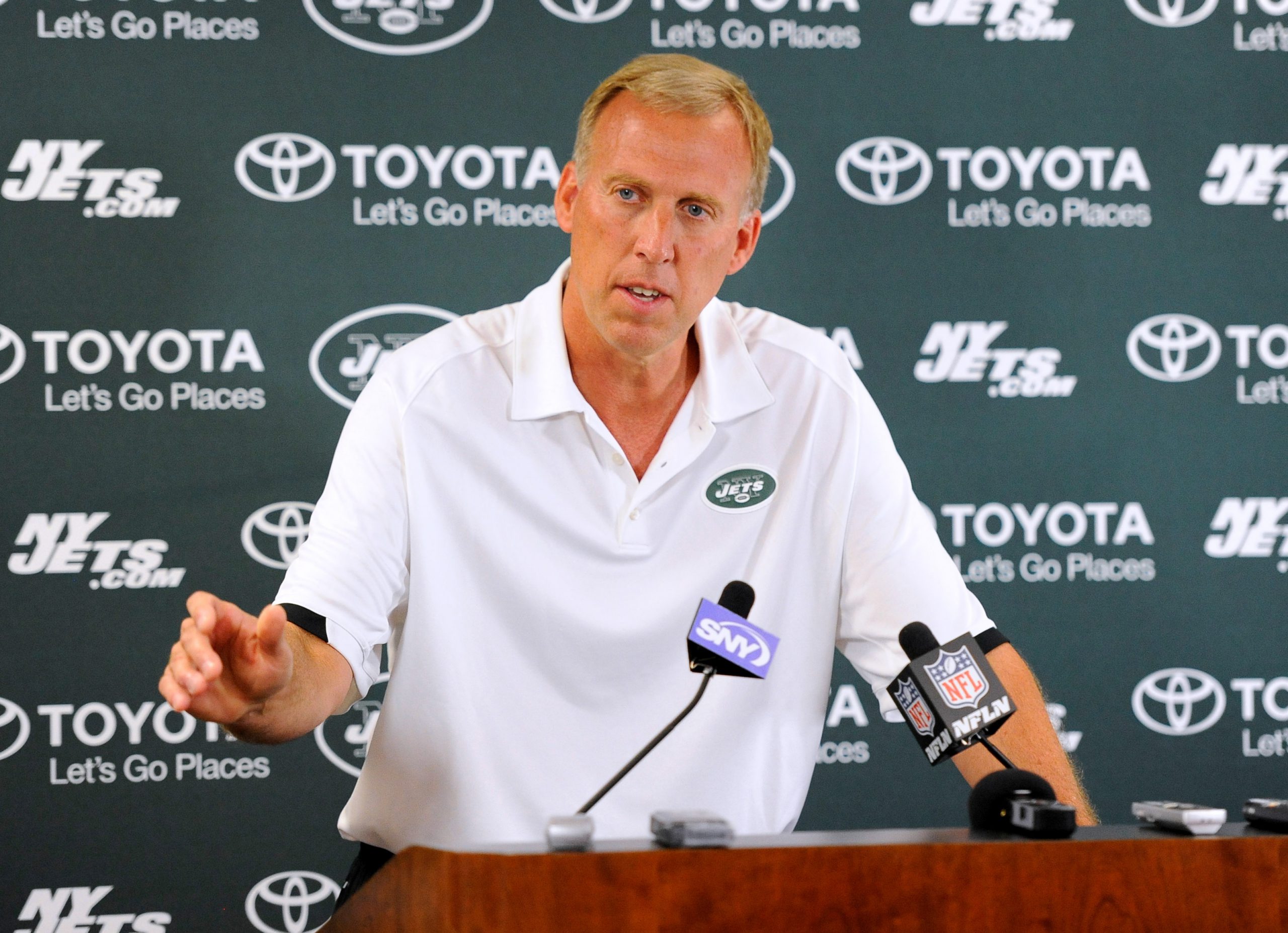 The New York Jets held their pre-draft press conference on Tuesday.  John Idzik is the man in charge, but here is what the Jets draft team looks like and some interesting statistics on how they prepared for the upcoming draft.
College Staff:  Terry Bradway and Jeff Bauer
Football Administration Department:  Rod Graves, Jackie Davidson, and Laura Young
Player Research:  Per Terry Bradway:  The schools we actually visited where we wrote reports were 263 schools.  We had 575 school visits, some of those were multiple visits by our regional scouts.  We wrote 1,372 player [reports] of which Jay Mandolesi wrote 800.  So if you were on a roster at a school, you were probably getting written up.  We did over 3,500 player evaluations.  We had 635 individual player interviews, and that doesn't include the scouts either in the fall or maybe during the spring visit for Pro Day.  So that's quite a bit of face-to-face time.  We attended 115 Pro Days through March and the early part of April.  We attended 120 college games.
There are two extra weeks this year since the draft falls in May.  John Idzik says this has had an impact, "The one thing we've seen more Pro Days, especially with perhaps some prospects that may be rehabbing, where they may have had a partial workout early on, they could wait a little bit later.  So we had some mid to late April workouts that would not have occurred before.  But it really hasn't impacted us that much.  We'll still follow the same flow of meetings and basic preparations of what we do. "
The Jets have 12 picks this year and most experts agree it is a deep draft.  Terry Bradway confirmed this sentiment, ".  I think we probably have more draftable players on our board than we've had in a few years.  With 12 picks, I think that's going to be pretty good. "
John Idzik is excited to have so many picks this year.  "The nice thing about having 12 picks is it does give you flexibility and maneuverability within the draft.  So if you have fewer picks, I guess you're less apt to do that.  But I think it's all dependent. As Terry mentioned, we group our players.  In a given round, if you have a group of players that you think are fairly equitable that you like, and you feel like you may be able to trade down and still get somebody within that group, you may do it.  On the flip side, if there's only one or two players at that stage in the draft that you really covet, and he may not get to your pick, you may entertain trading up."
NY Jets Draft Notes:
Terry Bradway is entering his 29th NFL draft
Bradway also told the media the Jets have never had more than 10 picks in a draft since he has been with the team
John Idzik says the Jet draft board will be finalized by the end of the weekend (05/03/14)
Videos
Aaron Rodgers Injury Fallout & Jets/Bills Recap