NFL Draft Buzzword Translator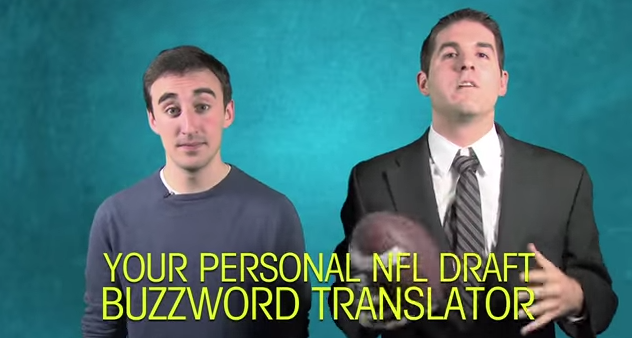 Our friends at Turn On The Jets pointed this video out to us.  You want to decipher the code words that draft analysts use when they are hedging their bet?  This video is the answer…
The 2014 NFL draft is coming up, which means you're going to be hearing a lot of draft "experts" use confusing jargon to describe college prospects. But what do those buzzwords REALLY mean?

We created our very own NFL Draft Buzzword Translator to show what NFL pundits are really trying to say.
Tell us what buzzwords you are expecting to hear during the draft in our NY Jets forum.
Videos
New York Jets OTA Presser Takeaways, Aaron Rodgers' Impact and Summer Delusion