Quigley Gives Jersey Money To Charity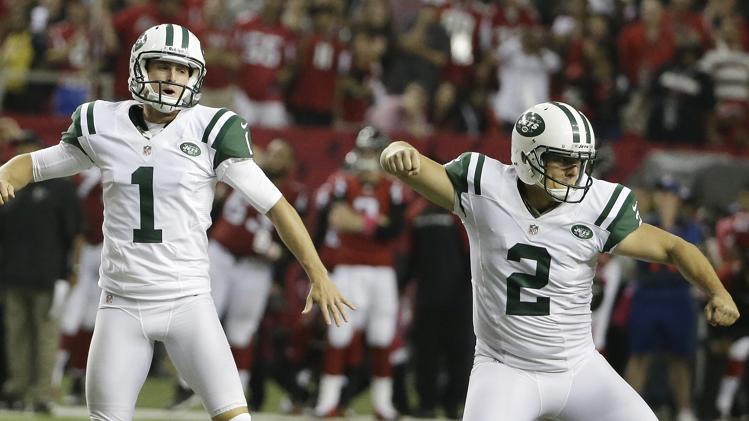 As we mentioned the other day, the question over what number Michael Vick will wear on his jersey finally seems to be answered.  Vick originally indicated he would wear # 8, then he announced he was switching to #1.  What is all the fuss over a jersey number you ask?  Well there is a good story behind Ryan Quigley's decision to let Vick have # 1.
Ryan Quigley was offered $10,000 to sell his number to Michael Vick.  Instead Quigley sent the money to charity.
Kristian Dyer has the story on Yahoo Sports:
Vick had worn No. 7 at previous stops with the Falcons and Eagles but current Jets quarterback Geno Smith wears No. 7, and Vick tentatively chose No. 8 last week. Last Friday, Vick approached Quigley for a second time about the possibility of getting the No. 1 jersey. While the punter briefly thought about how $10,000 could benefit his life, especially since he will have to vacate the Pantale household in a few days when his teammate's sister returns from college, his thoughts quickly turned toward doing something for others.

So Quigley said he wanted the money, but for charity. A native of Myrtle Beach, S.C., he asked if Vick would donate to Teen Angel of North Myrtle Beach, a charity that supports homeless teenagers, and to the Boys and Girls Club of New York. He didn't want to see a penny, didn't want a dinner as part of the deal. Everything would go to helping others.

"Ten thousand dollars is a lot of money," Quigley said. "I hope it helps a lot of people."
Be sure to check out the entire story on Yahoo Sports.
Videos
Aaron Rodgers Injury Fallout & Jets/Bills Recap