Draft Featured Editorials Home Slider
Hope & Optimism Should Surround Jets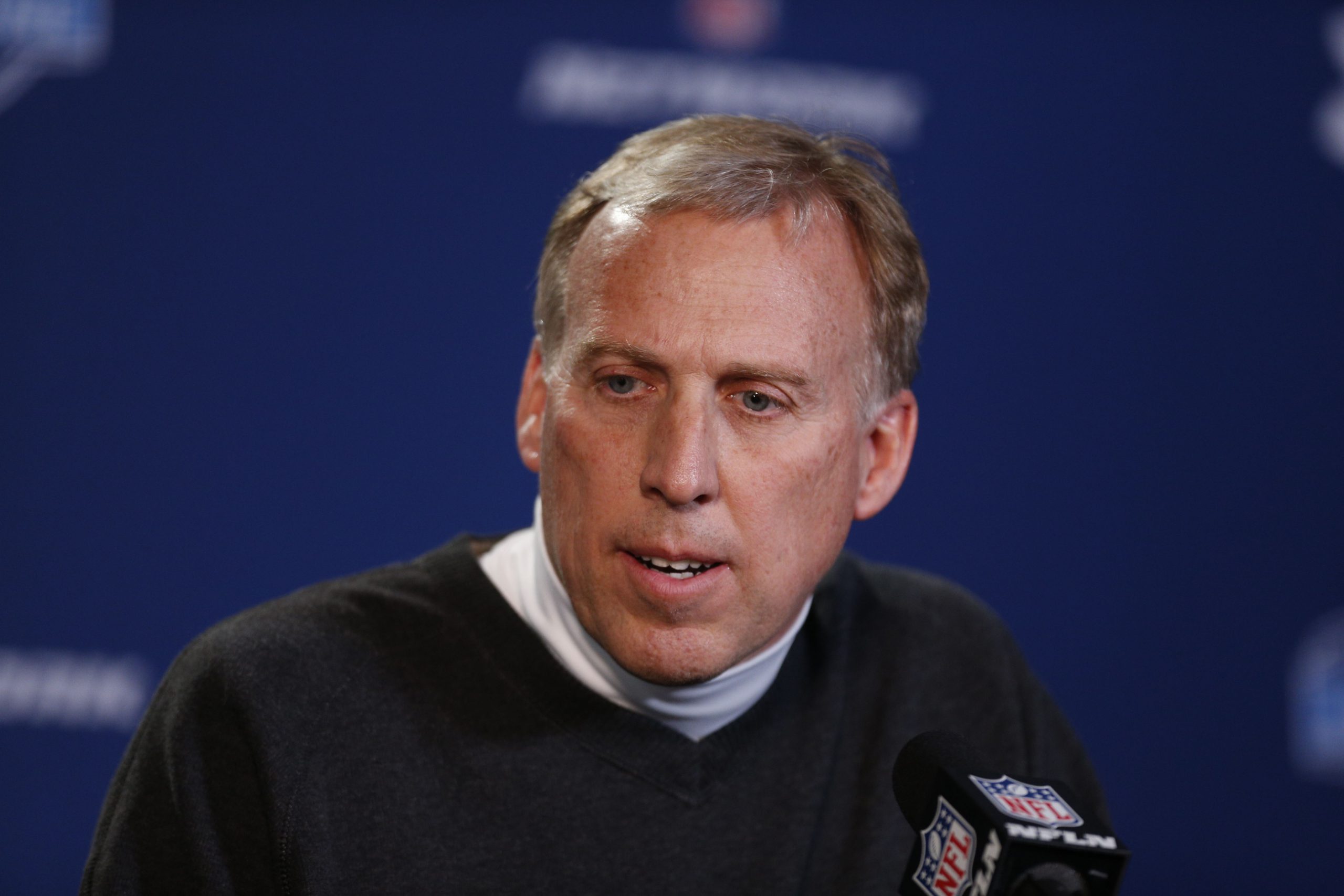 It'll be about 9:30 Thursday night when that stupid video is shown.
You know what video I'm talking about. The one ESPN plays every year when the Jets are on the clock that lists their draft blunders. It's not funny, it may have been that one time but it really isn't anymore, and it isn't entirely accurate either. Jets fans just happen to be an easy target of torture.
That video is going to rekindle some bad memories. Johnny "Lam" Jones, Roger Vick, Ken O'Brien, "We want Sapp! We want Sapp!" etc. It really is a bad way to kick-off a great event that's supposed to be full of hope and optimism.
That leads me to my message for Thursday, Jets fans: it's okay to be optimistic for these next three days.
I repeat: it is okay to be full of hope and optimism.
Gone are the days of reckless spending. Gone are the days of making picks to sell tickets. In is the time of fiscal responsibility and building a team the right way.
Last year was general manager John Idzik's first go around as being the man in charge of the draft. In an abbreviated time, he drafted five starters in seven picks and traded a mid-round pick for starting running back Chris Ivory. The most scrutinized pick in that draft class? Defensive rookie of the year Sheldon Richardson.
Idzik has taken his fair share of criticism this offseason too. The Jets went in with lots of holes to fill and even more cap room. They retained some key veterans and still managed to bring in the top quarterback and wide receiver on the market, and a potential playmaking running back. Not bad for a stubborn GM, huh?
This year the Jets will have 12 picks. I'm sure they'll draft a corner, and a wide receiver, and a lineman, and lots of other positions, but that's not the point. The point is that for the first time in what feels like a while, the Jets have someone you can trust. Idzik has been exceeding expectations since the day he stepped into his office in Florham Park.
So buckle up Jets fans, and don't let that awful, awful ESPN video ruin your night. In Idzik we trust.
Videos
New York Jets OTA Presser Takeaways, Aaron Rodgers' Impact and Summer Delusion