Home Slider Jet News NY Jets Training Camp
NY Jets Offseason Schedule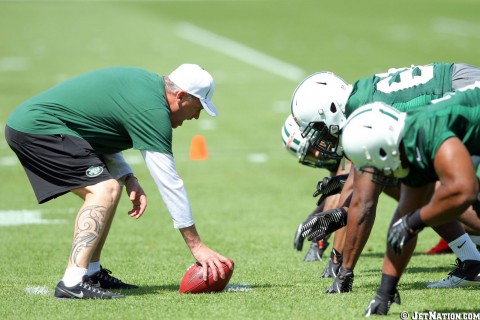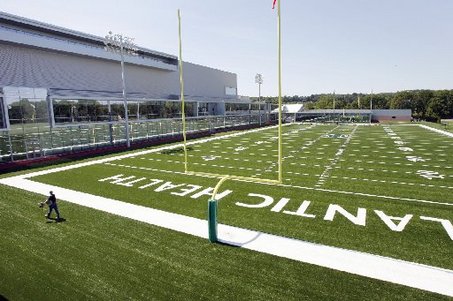 Now that the NFL draft is over and the NY Jets have a roster filled with new talent, everyone wants to know when they can see them in action.  Here are some key dates to remember this offseason.
Offseason Workout Program:  This began on Monday April 21st at the Atlantic Health Jets Training Center in Florham Park NJ.
OTAs – organized team practice activity:  No live contact is permitted, but 7-on-7, 9-on-7 and 11-on-11 drills are permitted.
May 27-28
May 30
June 2
June 4-5
June 9-12
Full Squad Minicamp (mandatory):
The million dollar question remains, when does NY Jets training camp begin?  Last year it began on July 26th so be on the look out for an official announcement with training camp dates and times.  We do know that the Jets will return to SUNY Cortland for training camp this year.
As per Article 21 of the Collective Bargaining Agreement, each club's official, voluntary nine-week offseason program is conducted in three phases:

Phase 1 consists of the first two weeks of the program with activities limited to strength and conditioning and physical rehabilitation only.

Phase 2 consists of the next three weeks of the program. On-field workouts may include individual player instruction and drills as well as team practice conducted on a "separates" basis. No live contact or team offense vs. team defense drills are permitted.

Phase 3 consists of the next four weeks of the program. Teams may conduct a total of 10 days of organized team practice activity or OTAs. No live contact is permitted, but 7-on-7, 9-on-7 and 11-on-11 drills are permitted.
Videos
New York Jets OTA Presser Takeaways, Aaron Rodgers' Impact and Summer Delusion