Jet News JetNation Radio Podcasts
NY Jets OTA Show; Why Don't The Jets Get Any Respect?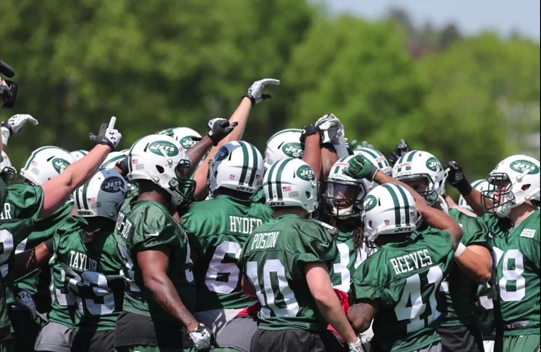 Edit: Unfortunately we won't be on the air tonight. This show will air on Tuesday June 3rd at 8pm.  Thank You! 
The New York Jets are about to resume OTAs and JetNation Radio has you covered.  We will discuss some of the offseason roster moves the team has made.  Rookie minicamp is over and there are a few weeks until minicamp, so we will discuss where the team stands today.  And why the Jets get no respect. Many offseason polls have the Jets ranked very low and Vegas has listed the Jets as a 7 win team.
Listen in as Brandon Dowling, Angelo Berkowitz and Tom Shane also discuss all this and take your calls live! Also, any time we get those three hosts in a room, Geno Smith and Michael Vick talk always seems to come up.
Here is the link to listen live on Tuesday at 8pm –> New York Jets Podcast.
Be sure to call in live and tell us what you think about the Jets: (646) 716-4697.
Videos
New York Jets OTA Presser Takeaways, Aaron Rodgers' Impact and Summer Delusion