Should the Jets Sign Pro Bowl Corner Brandon Flowers?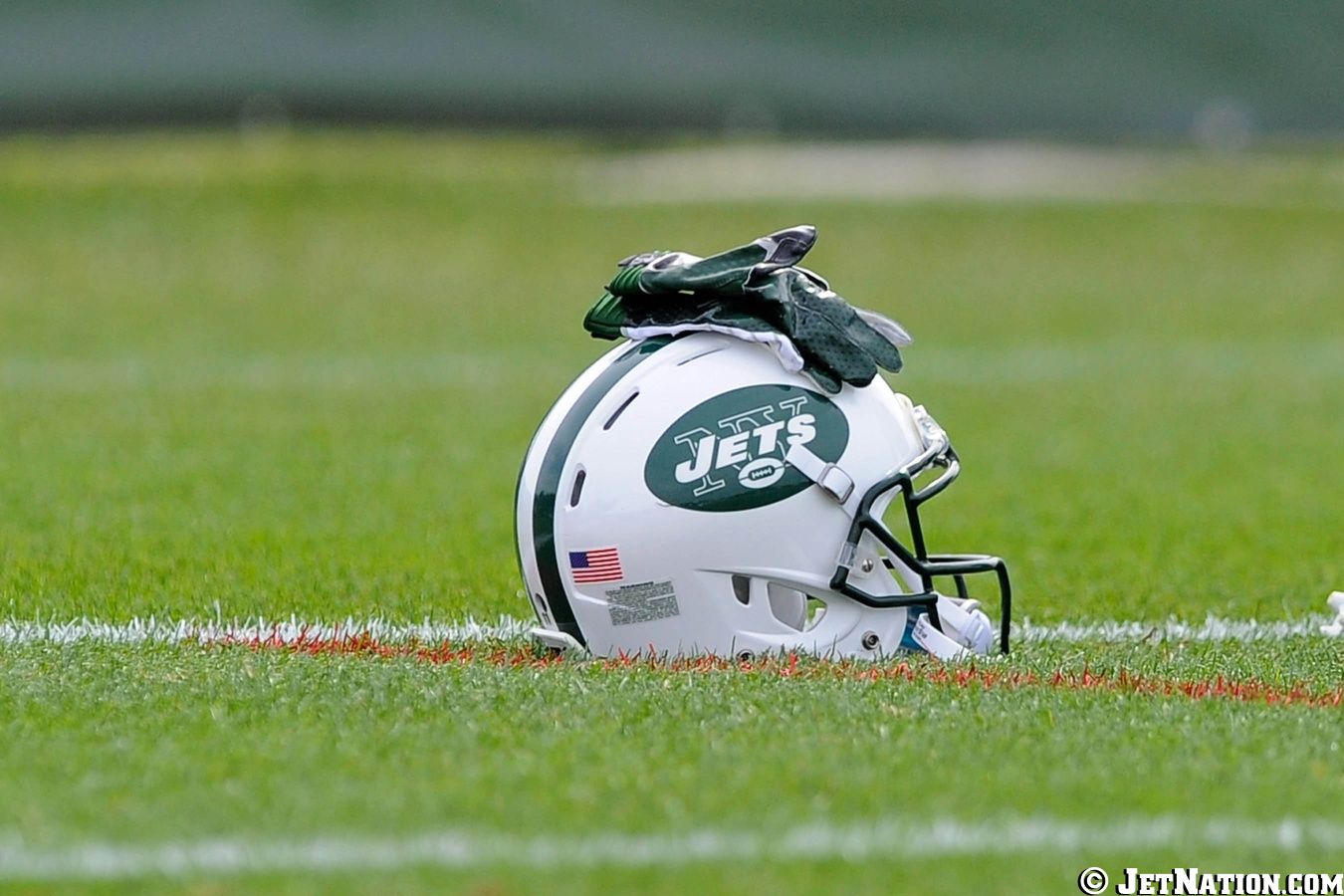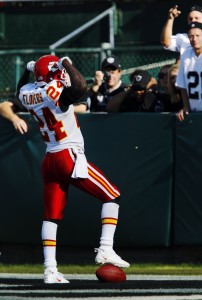 2013 Pro Bowl and former Chiefs cornerback Brandon Flowers was released on Friday. Although he made the Pro Bowl last year, Flowers had a sub par season by his standards, recording only 68 tackles, 1 sack, and 1 interception. It was apparent that it was a tough adjustment for Flowers to change to former Jets linebackers coach Bob Sutton's new defensive scheme. Pro Football Focus had Flowers ranked amongst the top ten CBs in the league for the 2012 season, he fell all the way to 87 for 2013. Struggles aside, Flowers is still a high caliber corner and has 17 interceptions so far in his 6 year career.
Erika Esola, who was accurate about the Chris Johnson visit as well as his salary, says the Jets have already reached out to Flowers. According to Esola not only have the Jets reached out to Flowers, but Esola also said in her tweet "Expect Flowers to workout with the Jets this week." Esola goes on to mention there were trade talks between the Jets and Chiefs in May about Flowers, but John Idzik shot it down.
The Jets have already reached out to Brandon Flowers, per local source. Chiefs – Jets tried to work out a trade in May but Idzik said no.

— Erika Esola (@emesola) June 14, 2014
So from what I have gathered, expect Flowers to work out with the Jets this week. Also heard the Dolphins are interested in bringing him in.

— Erika Esola (@emesola) June 14, 2014
With all of that being said, let's go over 3 reasons why the Jets should and should not sign Brandon Flowers:
Should

 –
Lack of Proven/Consistent CBs

– The thought of having our starting cornerback tandem being Dee Milliner and Dimitri Patterson isn't exactly reassuring. While Milliner had a very strong finish to his rookie campaign with 3 interceptions in 2 games he struggled mightily for the majority of the season. This was heavily influenced by missing the offseason with his shoulder injury; it isn't very encouraging to hear he is already encountering injury issues, even though they're minor (hamstring tightness.) Patterson is an even bigger question mark playing for 5 different teams, and being with none of them for over 2 years. Injuries have also consistently plagued his career. If he can overcome the injury bug he could be a playmaker for the Jets, he recorded 4 interceptions in 6 games last year for the Dolphins. While both Milliner and Patterson have good potential, signing Flowers would instantly upgrade the suspect secondary.

Saving Face

– Many critics say that John Idzik "blew it" when it came to the cornerback position this offseason. Idzik released the Jets #1 corner in Antonio Cromartie, and failed to sign Dominique Rodgers-Cromartie who came in for a visit and ended up signing with the crosstown rivals, the Giants. There were other high profile free agent corners the Jets were interested in, that Idzik never pulled the trigger on, such as Alterraun Verner. Idzik was criticized by some for his slow or deliberate approach in free agency, bargain shopping when there was ample room in cap space to go and sign a top notch corner. This could be a chance for Idzik to come out on top, signing a high caliber corner for a bargain deal.

Pro Bowl Corner/Competition

– Whenever you have the chance to add a Pro Bowl player to your roster it's hard to say no, especially when you have more than enough cap space to do it. If Idzik is true to his mantra, adding Flowers would make for great competition at the CB position. It would also push Patterson/Milliner to try and keep their starting spot. Acquiring Flowers would make it a more-than-crowded backfield with 12 other CBs already on the roster, it'd be tough not to get some competition out of that many players.
Should Not

–
Stat/Gameplay decline

– While Flowers made the Pro Bowl last year, there are some who say it was a fluke. With the drastic drop off in his stats last year it is hard to argue otherwise. It was obvious if you watched Flowers play in Sutton's scheme that he was a little lost and not quite the same player. Flowers was asked to play more press-man coverage in Sutton's scheme, but he is more effective in a zone coverage dominant scheme. Flowers didn't thrive in Sutton's scheme, so the biggest question would be can he be the same corner of old in Rex Ryan's scheme?

Scheme Fit

– As stated earlier, Flowers is more efficient in zone coverage and can struggle at times in man coverage. Bob Sutton's defense is a very similar scheme to that of Rex Ryan's defense. They both call for good man coverage corners. It wouldn't bode well for Flowers to come into a heavy man coverage defense. Flowers plays best when in the slot, but that position is already taken by Kyle Wilson and possibly Dex McDougle in sub packages.

Crowded Backfield

– 12's a company, 13's a crowd… With a full backfield, adding another corner will make for even tougher decisions when it's time for the Jets to make roster cuts. While it can't hurt to stockpile cornerbacks early on in the offseason, later on it could make for some problems. This could mean less reps for the younger players who need offseason experience. Another possibility is with so many players at the position the Jets may be forced to release a player who turns out to be a gem for another team.
While there are arguments for both sides, what is evident is that the Jets could use an upgrade at the cornerback position, and are interested. Trade talks took place at some point in May, but just how much are the Jets and "Idzik the deliberate" willing to spend on Flowers? Flowers has a better track record than any cornerback on the Jets current roster, but would he fit in Rex Ryan's defensive scheme? At this point there are still many questions to be answered, what do you think?
For more information on the latest Jets news stay tuned to JetNation, and be sure to read about Brandon Flowers in the forums for further discussion.
Videos
NY Jets Phase 3 OTAs, Expectations and a Minor Calf Tweak with Greg Renoff