Featured Editorials Home Slider
Geno Smith's ProCamp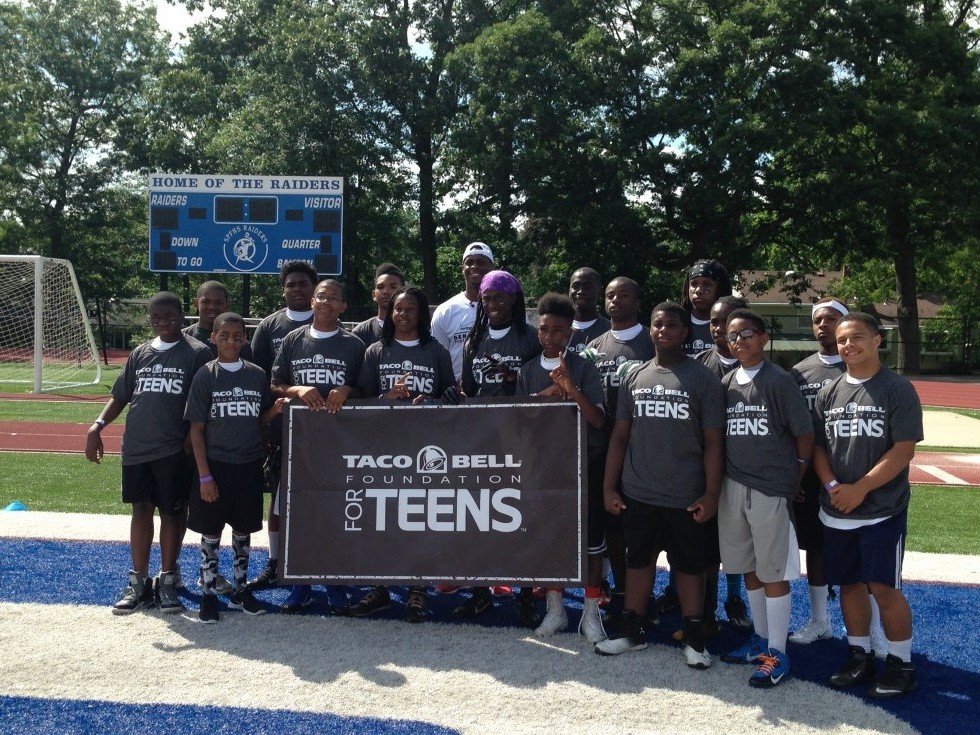 Geno Smith held his youth football camp this past Saturday at Scotch Plains-Fanwood High School in Scotch Plains, NJ.  JetNation was there and was able to spend some time with Geno Smith. We will have a full update on that this week on JetNation Radio.
At the camp, kids from 1st – 8th grade were divided into age groups and assigned to teams. Over 20 coaches joined Geno to provide football instruction to the kids and then later they conducted 7 on 7 drills.  Geno Smith played and we can confirm he did throw and interception but his official stat line is not available.  Many participants told us that they had a tremendous time and that Geno Smith was great with the kids.
The Taco Bell Foundation for Teens is committed to inspiring and enabling America's teens to achieve más through its programs, partnerships, and direct financial assistance. As part of its dedication to inspire, the Foundation is pleased to announce its premier sponsorship of 15 ProCamps throughout the year featuring some of the most popular players in major sports leagues.
At each camp, 15 kids receive scholarships as part of the Foundation's partnership and have the chance to meet their hero, gain sports skills and learn the importance of education.
Videos
Aaron Rodgers Injury Fallout & Jets/Bills Recap