Jets Sign Dexter McDougle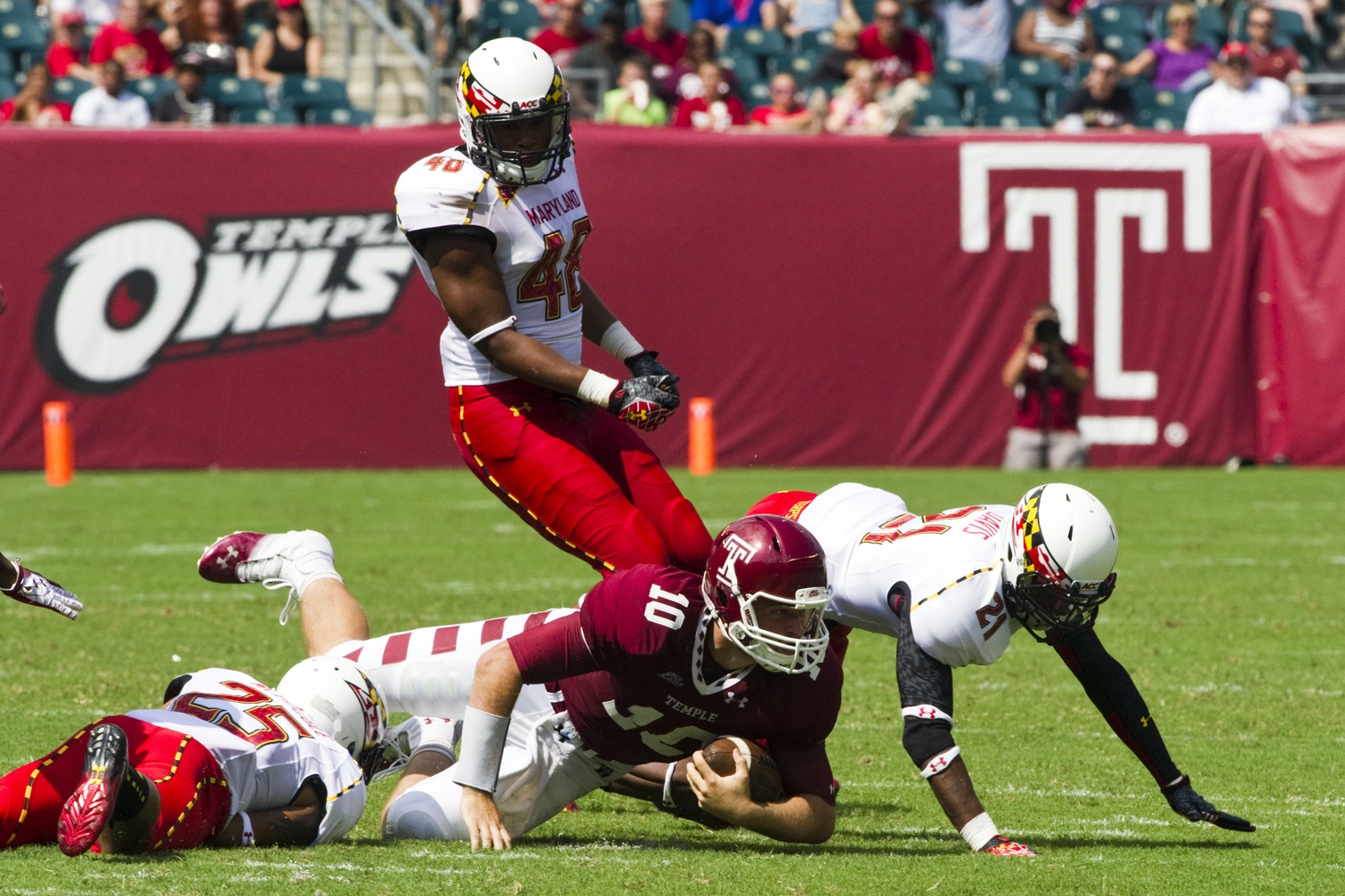 The NY Jets announced that they signed 3rd round draft pick Dexter McDougle.  McDougle was their last remaining unsigned free agent.
We have signed 3rd round draft pick CB Dexter McDougle- http://t.co/kokMMOKnI6 pic.twitter.com/IVNrvRjSou

— New York Jets (@nyjets) June 17, 2014
Here is what Matt Bitonti wrote about McDougle in our NY Jets Draft Recap article:
Round 3: CB Dexter McDougle, Maryland

Jets fans went bananas about McDougle pick, in large part because they never heard of him. Also because we are Jets fans and we have to panic about something during the draft. But make no mistake, this player had buzz. Gil Brandt said he was a probable third round pick, based on his pro day, where McDougle vertical leapt something ridiculous like 37 inches. McDougle is a great athlete, who has been unlucky with injuries. The "good" news is all his injuries were upper body stuff (collarbone, shoulder, hand) and can still run like the wind. McDougle is a willing tackler and most of these injuries occurred while he was throwing himself at ball carriers. This is an injury-upside pick where the guy's value could have been higher than it was, in theory, if he were healthy. Note that the Patriots basically made the same type of pick in round one. If a team is going to make this type of speculative reach its better they do it in round three than round one. It should also be noted that the third round has been a wasteland for this franchise in recent years (BJ Askew, the Boar Hunter) and it's almost like they treated it as an early fourth rounder, which is fine by me.

Fans shouldn't expect McDougle to start in year one, as the Jets are paying Dimitri Patterson pretty well this year. This is why Darqueze Dennard didn't make quite as much sense in round one as Calvin Pryor; the Jets are looking at a lineup of Dee Milliner, Patterson and Kyle Wilson for week 1. As other message board posters have pointed out, McDougle kinda sorta looks like Milliner in the face, which is a useless but fun corollary. But long term, McDougle has real potential to start in Rex's system and it wasn't as terrible a reach as some fans are making it out to be.
The Jets now have their full squad, minus Mike Goodson, at minicamp this week.  You can continue the conversation in our forums and read more about Dexter McDougle.
Videos
Aaron Rodgers Injury Fallout & Jets/Bills Recap