#JetsCamp: Quarterback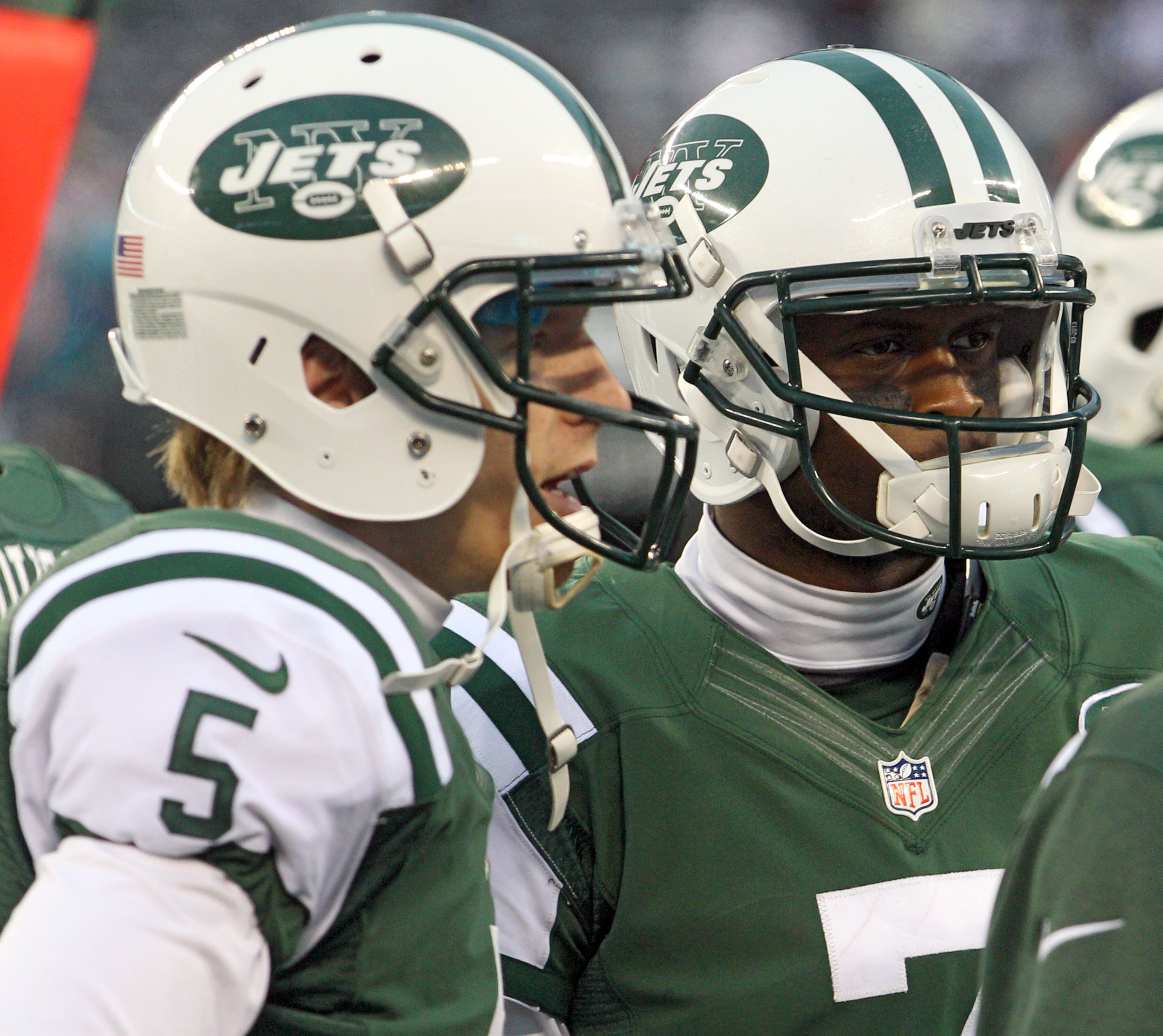 NY Jets Training Camp QB Preview
Marty Morhinweg is the Jets offensive coordinator and David Lee is the QB coach.  Lee has 10 years of NFL experience and he is entering his second year with the Jets. Lee previously coached in the NFL with the Cowboys, Dolphins and Bills. In 2008 Lee was named "Innovator of the Year" by the Sporting News for bringing the Wildcat Offense to the NFL.
Question Marks
Geno Smith. Michael Vick. Matt Simms. Tajh Boyd.  The Jets have no shortage of question marks at this position. It has been said that they have been searching for a franchise QB ever since the days of Joe Namath. Chad Pennington and Vinny Testaverde showed short glimpses in seasons past, but the Jets have not been able to develop a young QB. Geno Smith is the biggest question mark as he enters his 2nd season in the NFL. He struggled in his rookie season (12 TDs \ 21 INTs, 66.5 QB Rating) but played well down the stretch. What Geno will the Jets get this season? If he is ready to lead this team and can avoid turnovers this Jets team is playoff bound.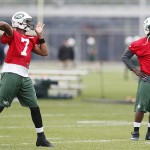 Michael Vick also brings question marks along with his scrambling ability. The off the field concerns seemed to have diminished, by all accounts he is a positive locker room presence and is valuable to young QBs. That is important because he is surrounded by 3 young QBs with the Jets. The question about Vick is how much football does he have left in him at the age of 34. He has only played 16 games in a season once in his career; so durability is a concern. The Jets brought Vick in to back up Geno Smith so he will be graded on his ability to fill in if Geno struggles.
Matt Simms and Tajh Boyd will battle in camp to answer the question over who will be the 3rd QB. Simms beat out Greg McElroy for the # 2 spot last year so this competition will be worth watching and will come down to the last preseason game when they both get extensive playing time.
Strengths
This unit, and the entire team, will be as good as Geno Smith lets them be. His upside will determine what the team can accomplish. The strength of the QB position as a whole is mobility. 3 of the 4 QBs can scramble, but that isn't going to be enough by itself. Depth is another strength, in years past the Jets had no viable backup option behind Mark Sanchez. They have addressed that by bringing Vick in to back up Smith. Ultimately though, if they are relying on Vick because Smith falters, there will be plenty of reasons to be concerned.
Players to Watch
We know what Michael Vick is all about, he has a long body of work in the NFL. He will amaze you with his legs and arm strength and leave you less than amazed with some of his decisions when passing. The real players to watch are Geno Smith; as I mentioned earlier if he matures he can lead this team to a playoff season and Tajh Boyd. Boyd saw his draft stock drop so he knows the NFL isn't forgiving. He will have a small window of opportunity to claim a roster spot. He has to make the most of that opportunity, especially early in camp, otherwise he could end up on the practice squad.
Continue the conversation in our forums and let us know what you think about the NY Jets QB situation.
Videos
Aaron Rodgers Injury Fallout & Jets/Bills Recap