Geno Throws Int; Day Two Recap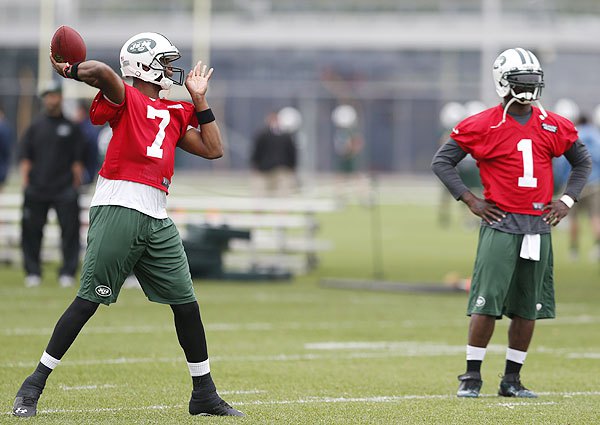 The Jets completed their second practice of the season on Friday.
Offense
In years past it always seemed the reports centered around the offense struggling. In what is hopefully good news, many reports center around the offense looking good, although Geno Smith did throw his first interception of camp.  Brian Costello from the NY Post breaks down the quarterbacks.
Geno Smith threw his first interception of training camp on Friday, a terribly thrown pass across the middle that was tipped in the air and then picked off by linebacker David Harris.

It was one of Smith's only blemishes on the day, though. He finished team drills 8-for-10 with the interception and was sacked twice. Michael Vick also went 8-for-10 with a sack and one of his incompletions came on a dropped pass by the receiver.

Smith again received the bulk of the first-team reps, getting 13 to Vick's 5.
Jeff Cumberland practiced for the first time. He was late to camp due to a death in his family.
With Willie Colon still on the PUP list the Jets are experimenting on the offensive line.
During a team drill, Aboushi at LG and Winters on the right side. Flipped from yesterday #nyj

— Brian Costello (@BrianCoz) July 25, 2014
Jace Amaro had some drops in camp, which he commented on:
Well, I mean of course you want to come out here and make every catch and you know, some of them were tough catches but Coach Marty (Mornhinweg) is expecting me to make all those catches and do all those things and that's why they picked me up and that's why I got drafted here, to catch the ball, so I'm expecting to do it. I know I've still got to get chemistry with the quarterbacks; just feeling them out and you know with Geno (Smith) and (Michael) Vick it's two totally different balls so you've got to be familiar with both of them. But I'm not really making an excuse, I dropped them, I fumble it on one of them. That's just coming with the ball security stuff, I know that these guys are really trying to get the ball out of the guys' hands when they catch the ball so I've just got to remember how to do all the little things right and it'll come pretty simple to me.
Defense
Recent addition Jason Babin was on the field. He was asked if he preferred rushing the passer with his hand in the dirt or standing up. He indicated that he is fine either way, "I had a lot of work early in my career standing up, so whatever is needed from me, we will get it done.  "
A tough and physical defense is hard to grade in practice. Some good news though courtesy of Eric Allen:
Hard to give sacks out here, but @QueCeasar and Calvin Pace probably would have had QB takedowns today.

— Eric Allen (@eallenjets) July 25, 2014
Injury Updates
Quincy Enunwa in rehab area with Colon and Barnes. No shell on. Looks like no practice for him today. #NYJ

— Chris Lopresti (@CLoprestiWFAN) July 25, 2014
You can read more about day two and see fan reaction in our NY Jets message board.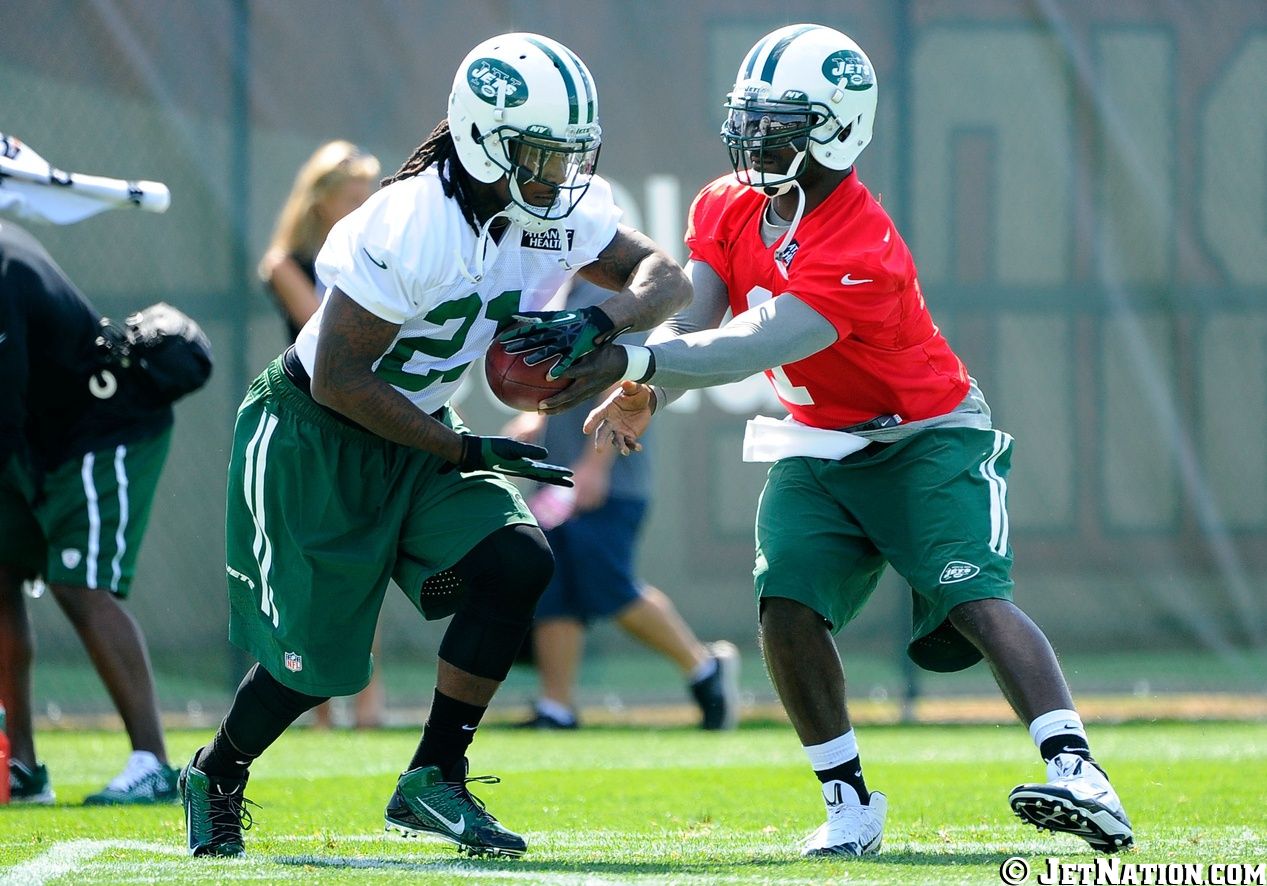 Videos
NY Jets Phase 3 OTAs, Expectations and a Minor Calf Tweak with Greg Renoff