Rex Stresses Takeaways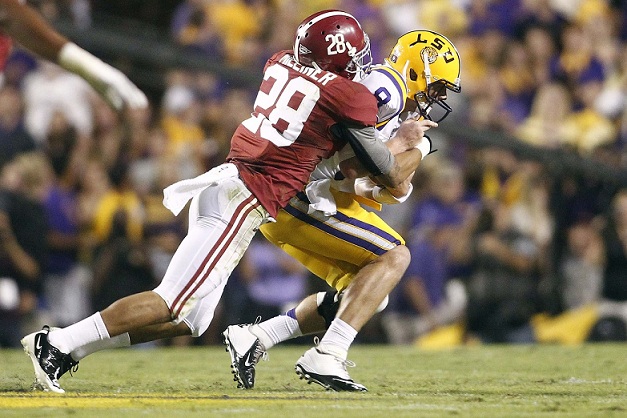 Last season the Jets ranked second to last in the NFL with 15 total takeaways. They had 13 interceptions and 2 fumble recoveries. Add in 28 turnovers by the offense (22 INTs and 6 fumbles) and you have a combination that is hard to over come. Rex Ryan wants the defense to create more turnovers. Here is Rex on the subject:
We've got to get takeaways. That's number one. We talked about it our first day and every day. We have to find a way to get more takeaways. It's not just good enough to stop them or something like that; prevent points. We need to get the ball back to our offense as fast as possible and find ways to score with it ourselves. I think that's the big one. We've emphasized that we've got guys really trying to get the ball out and practice things like that so we'll see.
Does practice make perfect? The Jets defense will soon find out.
It's not just, we're going to talk about it but we're going to do something about it on the practice field as well and that's what we're really trying to do and as a team understand in the big picture that it's not just good enough to keep people off the scoreboard, or whatever it is, like that's obviously your number one goal, but it's also to score points with turnovers, and set your offense up to score and I think that's the team big picture.
With Geno Smith entering his second season, he will be under a lot of pressure to cut down on interceptions. If he is successful and the defense is able to accomplish Rex's # 1 goal; the Jets can take a nice step forward from the 8 win season they had last year.
Videos
Aaron Rodgers Injury Fallout & Jets/Bills Recap