#JetsCamp Injury Updates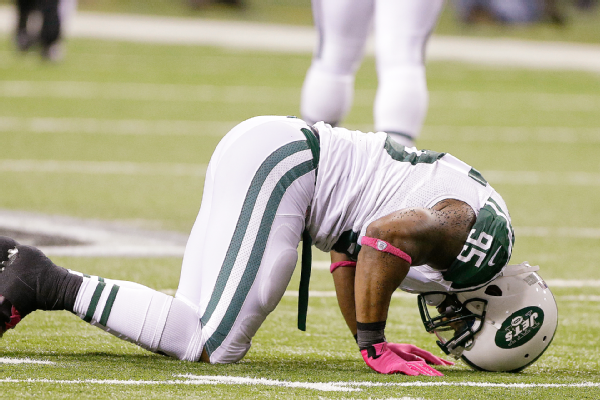 After practice on Thursday Rex Ryan gave an injury update. Here are the highlights.
Obviously, Barnes, he's PUP, but he's making progress, Antwan Barnes.

(Brandon) Hardin is out, he was out today with the foot injury.

Garrett McIntyre was out, but that's one of those planned deals, so that's why you never saw him out there.

Johnny Patrick is nursing that hamstring injury.

Calvin Pryor has been cleared for physical activity, still no contact.

Bilal Powell with hamstring

Zach Thompson, still out with a right shoulder.

Quincy (Enunwa), (from) Nebraska, Quincy with the hip was out.

Alex Green still out with that chest injury.

Other guys were kind of limited today, not that big of a deal. It seemed like most of the guys got through pretty good. So that is kind of it. You know, Dexter McDougle kind of had a little bit of a groin, so he was kind of pulled out, I don't know if you noticed that, he was kind of pulled out of a drill a little bit, but they think he'll be fine. David Nelson was limited today with a groin, but he was out there. Chris Johnson was out there. Chris Ivory got the majority of the work. Willie Colon obviously had a good day. (Colin) Anderson was out there, even with the thumb, but he was out there. Jace (Amaro) was out there. And then Ras-I Dowling. That's kind of it with the injury front.
Videos
Aaron Rodgers Injury Fallout & Jets/Bills Recap