Featured Editorials Home Slider
Jets Try To Satisfy Need For Speed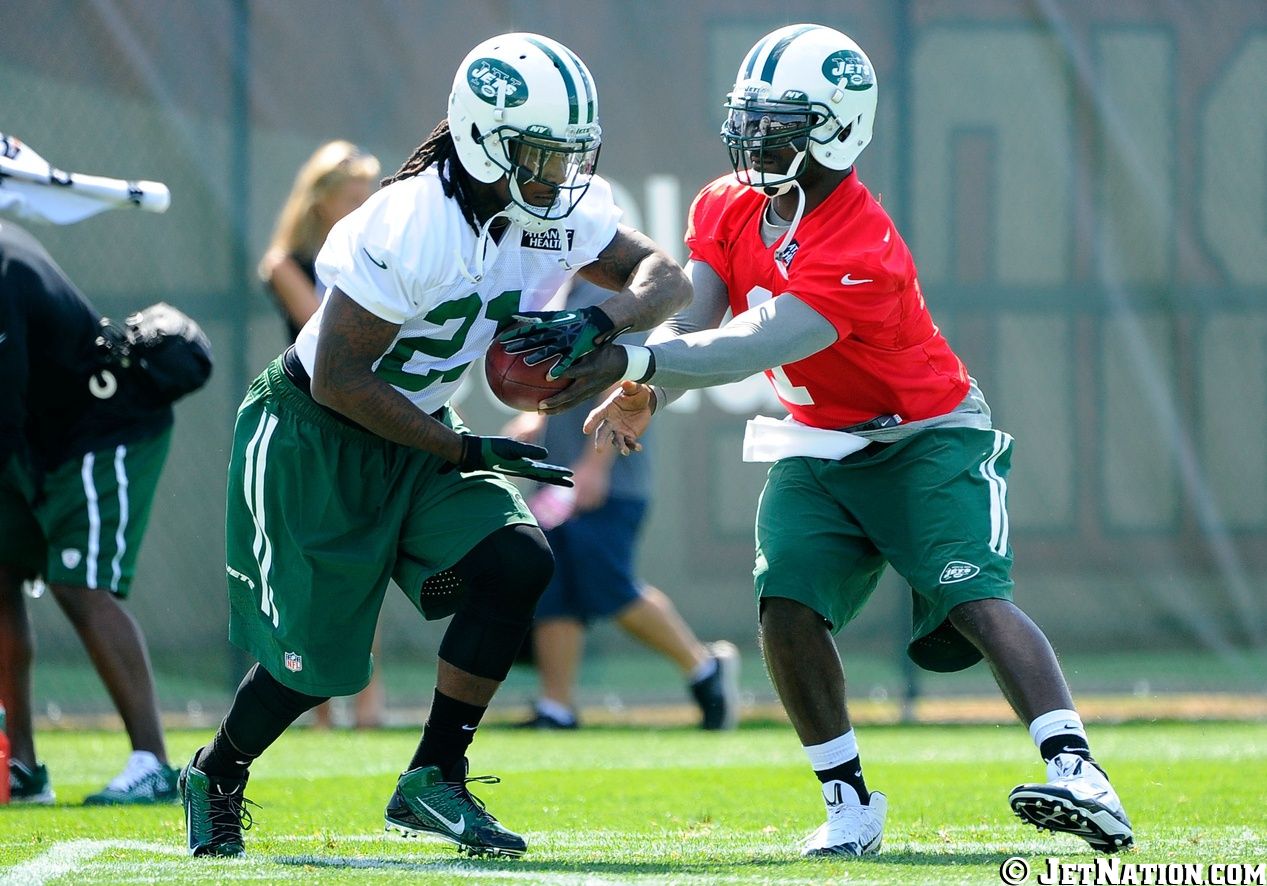 Ask any Oakland Raiders fan about the importance of speed, and they'd probably bemoan the obsession that the late Al Davis had for one dimensional track stars.
Ask any New York Jets fan about the importance of speed, and they'll bemoan their front office for neglecting it for so many years.
With John Idzik heading up the Jets front office, it looks like the Jets are trying to strike a balance between the two.
Even when the Jets were making deep playoff runs during the first two years of Rex Ryan's tenure, Jets fans were frustrated by their inability to get a quick score. While it made sense to use up as much clock as possible with a rookie quarterback in Mark Sanchez, and one of the top defenses in the league, every team should have their own "home run" threat that has to be accounted for by the opponents defense.
Sure, the Jets boasted one of NFL's top rushing attacks when Thomas Jones rumbled for over 2,700 yards and 27 TD's during the 2008/09 seasons, but many Jet fans feel like there were a lot of yards left on the field. Too many times we saw Thomas Jones burst through a gaping hole with plenty of open field in front of him, only to get caught from behind or knocked out of bounds. Jets fans were forced to wonder how prolific their offense could have been if GM Mike Tannenbaum had acquire a speed back.
At the wide receiver position, Tannenbaums biggest acquisitions were Santonio Holmes and Braylon Edwards. Holmes, the faster of the two, showed glimpses of what could be done with game-breaking speed, but seeing Holmes play at a high level for the Jets was short lived. Whether it was a suspension, an injury, or poor attitude and lack of effort, Holmes was never able to provide the Jets with that consistent deep threat. While Edwards, still a fan favorite for many of the Jets faithful, played well on the other side never had elite speed. If you were to compile a list of players who even possessed the ability to stretch the field over the past several seasons, it would strongly resemble a midget in the NBA. Very short, and wildly ineffective:
WR Stephen Hill– We all know the story with Stephen Hill. He has great height, great speed, questionable hands and poor durability. This is a make or break season for Hill, who will have to show significant improvement in year three if he ever hopes to make an impact with the Jets.
WR Clyde Gates– Gates is a holdover from the Tannenbaum regime that Idzik seems willing to give another shot. Plenty of glowing reports about his pre-season performance last year didn't add up to much when he suffered an early season-ending injury. News of his output in camp has been strong again this season, so time will tell if it translates to game day.
WR David Clowney– Rex Ryan was said to have asked several times in training camp "who can cover the clown"? Apparently, the answer to that was "anyone who feels like it".
RB Joe McKnight– A bust in college, and the NFL. McKnight is barely hanging on as an NFL player, currently injured in camp with the Kansas City Chiefs.
If we want to dig really deep, we can include WR Eron Riley out of Duke (Currently playing in Canda with the aforementioned Clowney) who played all of two games and recorded zero catches for the Jets.
With most players being nothing more than a distant memory, we fast-forward to the Jets roster as it stands today.
Veteran speedster Chris Johnson leads the way despite having added a few years and a lot of miles since his CJ2K days. Johnson was a guy that could afford to lose a half step, and still be faster than most guys on the field. Johnson could end up being a brilliant signing by Idzik.
Chris Ivory expects to get the starting nod at RB and Jets fans should be fine with that. After being acquired in a draft day trade from New Orleans last year, Ivory paced the Jets with 833 yds on the ground that included a career-long 69 yard run. With the additions made the to the WR position, Ivory should see more running room even if 2nd year QB Geno Smith shows only modest gains.
Daryl Richardson, a surprise cut by the St. Louis Rams has already become somewhat of a forgotten man in a crowded Jets backfield, but multiple sources list Richardson as having sub 4.4 speed. Richardson flashed some of that speed as a rookie with the Rams two seasons ago when he rushed for 475 yds on just 98 carries, a hefty 4.8 ypc average. The brother of Ravens RB Bernard Scott, Richardson should get a shot in the pre-season to add another burner to the RB rotation.
WR Jacoby Ford was one of the fastest WR's in college when he was drafted by, who else, but the Oakland Raiders. Ford showed flashes as a rookie when he hauled in 25 passes for 470 yds (18.8 avg) and amassed over 1,200 yards as a kick returner. Since then his production has regressed each year, but again, that was in Oakland. Ford will be given every opportunity to make an impact with his game-breaking speed for the green and white.
Adding veterans wasn't Idzik's only plan. He used three of his picks on WR's and all of them boasted impressive 40-times at the scouting combine. Jalen Saunders (4.41), Quincy Enunwa (4.40), and Shaq Evans (4.47) give the Jets three rookies to work with and hopefully cultivate in to impact NFL players.
Nobody knows how any of these moves will pan out, but Jets fans should be encouraged knowing that they now have a front-office in place that recognizes the importance of having game-breaking speed at the skill positions.
Tell us if you think the Jets have enough speed in our NY Jets forum.
Videos
Aaron Rodgers Injury Fallout & Jets/Bills Recap