Training Camp Notes From Cortland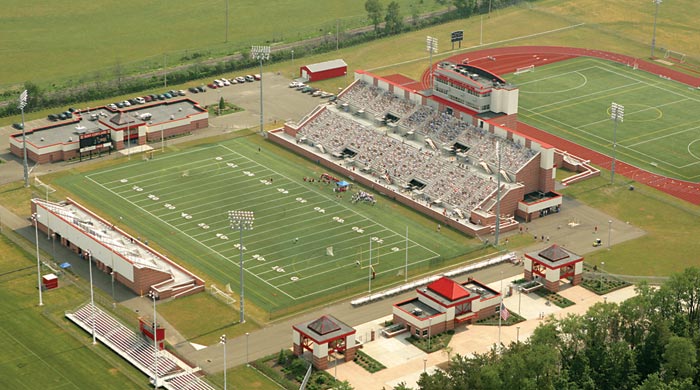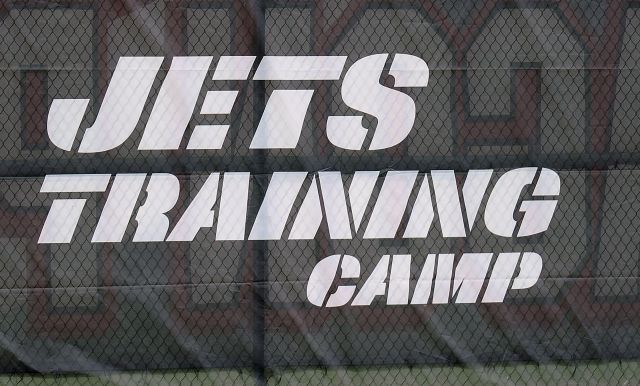 Here's a recap of a few observations from Jets camp at Cortland.
This was my first visit to Cortland and I made the mistake of standing too close to the action, which meant plenty of obstructed views of the field due to Jets employees/media/players sometimes creating a barrier between me and the action.  However, here are a few things I took away from what I was able to see.
Sixth round pick Quincy Enunwa made a couple of excellent plays.  On one play, he got open deep down the middle and extended to make a great catch on slightly overthrown Michael Vick pass.  Later on in practice, Enunwa appeared to be blanketed by two defenders but came away with the reception and broke away from the defenders.  Both plays probably elicited the biggest reaction from the  fans on hand.
Jalen Saunders also had a nice grab on the left side line and drew some "oohs" from onlookers as he juked through a few would-be tacklers and showed off some of the speed that fans have been hearing about.
The best defensive play of the day, from my vantage point anyway, came on a perfectly timed batted pass from Antonio Allen against TE Jeff Cumberland.  Allen has shown flashes of being a big time player at the safety position whose development could go a long way in solidifying the secondary.
There were several flags during the practice, to include a pass interference call on Kyle Wilson while defending Jeremy Kerley on what looked like it was going to be an out-route before being grabbed by Wilson.  As usual, push-ups ensued.
A few other random quick notes:
–Jace Amaro looked good.  He wasn't great, but not the same guy we've been reading about consistently dropping passes.
–Tajh Boyd had what looked like the deepest completion of the day and I believe it was to TE Colin Anderson, a second year player from Furman.
I'll also be attending practice tomorrow, and hopefully get a better vantage point for a more detailed re-cap.
Videos
New York Jets OTA Presser Takeaways, Aaron Rodgers' Impact and Summer Delusion