Featured Editorials Home Slider
Breaking Down The CB Situation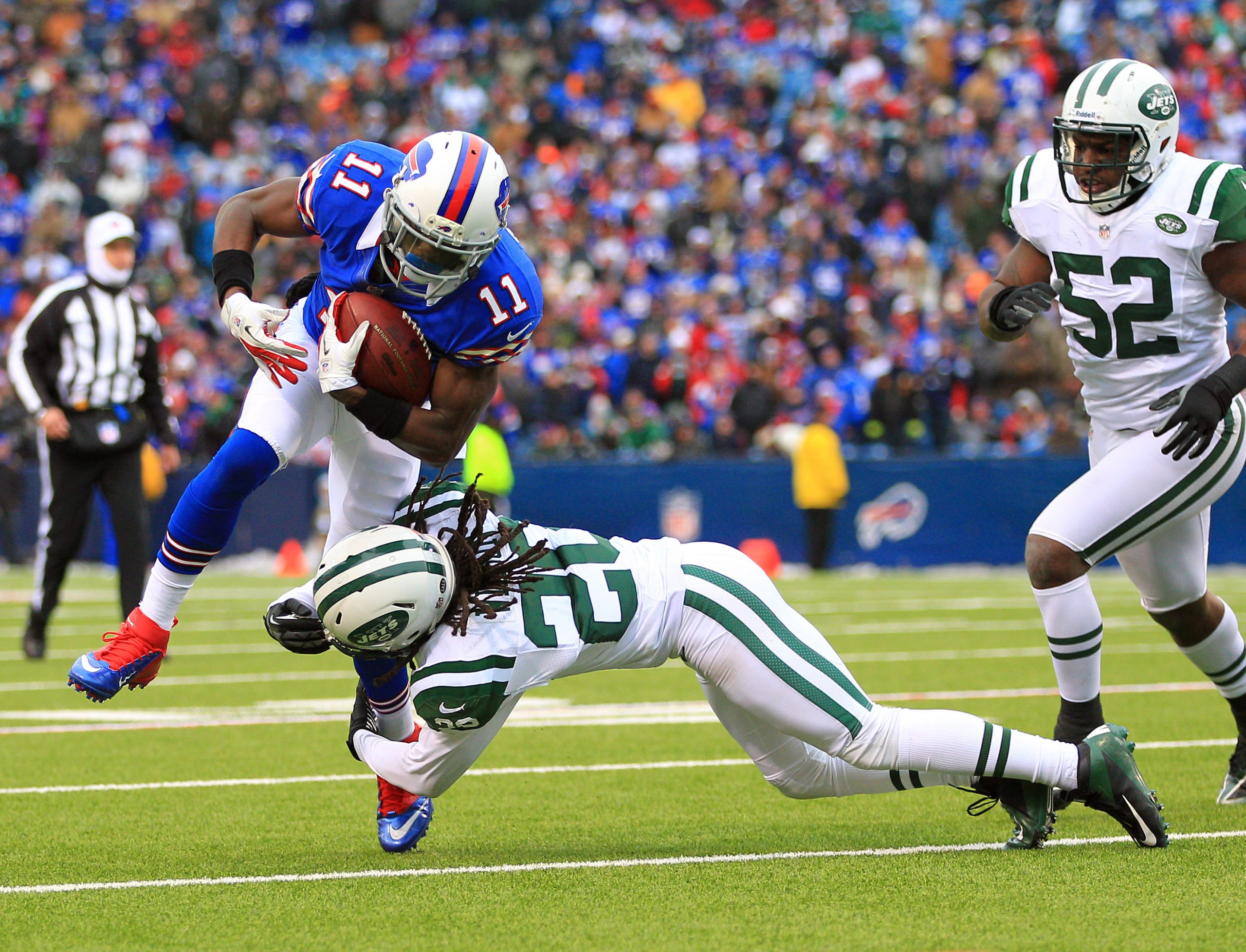 It's been a rough week for Jet fans, as two of the teams top cornerbacks, Dee Milliner and Dexter McDougle, suffered serious injuries:
Dexter McDougle & Dee Milliner Recovery Times
This news has left many members of JetNation wondering who will step up to fill the void left in the defensive backfield. This post will outline the current CBs on the Jets roster, and speculate on which players will make the biggest impact.
Dimitri Patterson – The Jets acquired this oft injured veteran through free agency earlier in the  year. Patterson needs to prove he can stay healthy before he can be expected to make a substantial impact.
Darrin Walls – Walls, a former undrafted free agent and Atlanta Falcon, started for the Jets at times last season. He seems like the most logical choice to pick up the slack at cornerback, but, at this time, has not been guaranteed a starting role.
Antonio Allen – Allen is listed as a safety, but has recently earned some reps at cornerback in practice. Rex Ryan has not been secretive in his plans to include Allen in the cornerback rotation. Rich Cimini reports that the third year Jet will start as a corner in New York's next preseason game:
Antonio Allen will start vs Cincy, per Ryan. #nyj

— Rich Cimini (@RichCimini) August 12, 2014
Ras-I Dowling – The former Patriot, and recent Jet addition, will be looking to make an impact in our depleted secondary. Dowling has not done much in his pro career, but this cornerback situation may be a legitimate chance for once highly regarded prospect to prove his worth.
Jeremy Reeves – As a former Iowa State Cyclone and undrafted free agent, Reeves will be looking to earn some first team reps. Let's hope Reeves can overcome the injury woes that forced him to sit out the 2013 season.
Kyle Wilson – Is there any Jet fan out there that does not consider this former first rounder a bust? The Jets selected the Boise State product in the 2010 draft following an AFC championship appearance, and, so far, he has not lived up to expectations. It would be nice to see Wilson perform at an elite level as a starting corner, but he likely remain as the teams nickel back.
Ellis Lankster – Lankster is a respected special team player who has recorded two career interceptions. It would not be the craziest thing in the world to see Ellis, who recently switched his number to Cromartie's old #31, hustle his way into some well deserved playing time.
LeQuan Lewis – On Tuesday the Jets signed this former CFL player in hopes of adding some temporary depth, as reported by ProFootballTalk:
Jets, desperate for cornerback help, sign LeQuan Lewis http://t.co/AiT98yvnXX

— ProFootballTalk (@ProFootballTalk) August 12, 2014
In short, the state of the Jets defensive backfield is in disarray, but not without hope. The best case scenario for the Jets would include a swift return by Dee Milliner, who still has much to prove. Even if Milliner does regain health quickly, it will be up to one or more of the above-mentioned players to rise to the occasion, and provide help to this injury-riddled position.
Videos
New York Jets OTA Presser Takeaways, Aaron Rodgers' Impact and Summer Delusion