Featured Editorials Home Slider
McDougle & Milliner Recovery Times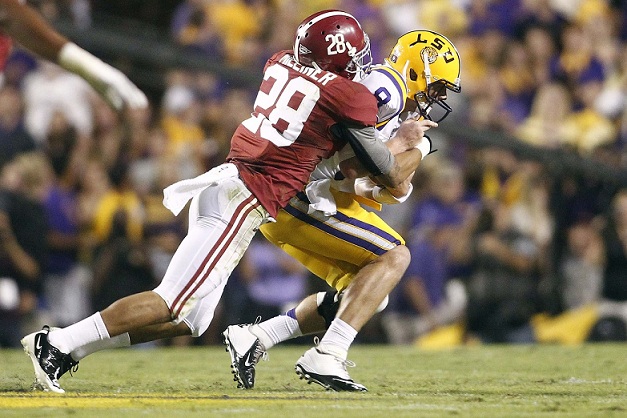 JetNation Gets Physical
With the recent injuries to two of the Jets top three cornerbacks, there are several opinions being offered on the prognosis and recovery time for Dee Milliner and Dexter McDougle in our NY Jets forum.  The only problem is, (to our knowledge) none of those people are physical therapists. So, we thought it would be a good idea to sit down and talk to a physical therapist/orothopod and ask some general questions about realistic recover time tables.
When asked about the  high ankle sprain suffered by Dee Milliner when going one-on-one with Quincy Enunwa, a certified New Jersey orthopod said it's difficult to predict without knowing what grade the sprain is but that in some cases "a full recovery could take up to eight months".  While Jets fans hold their breath and wait to find out the severity of the sprain, the fact that an MRI has not yet been performed due to the excessive swelling in the limb does not bode well.
When it came to the ACL injury suffered by rookie Dexter McDougle, our orthopod offered some basic time-frames, saying that she is "extremely conservative to avoid re-injuring the ACL" and recommends patients "attempt to jog at four to five months" with running/sprinting occuring at roughly six months, and no cutting until nine months, and even that isn't recommended until they pass a battery of tests to show that the injury is healing properly.
While it was already known that the ACL would keep McDougel out for the season, the Milliner situation is slightly concerning as we've seen players in the past struggle to play at full speed for the duration of a season if they return from the injury too early.  Former Jet Curtis Martin once struggled through two high ankle sprains in the same season,and Atlanta Faclcons WR Roddy White just wasn't the same player in 2013 when he battled the same injury.
Videos
NY Jets Phase 3 OTAs, Expectations and a Minor Calf Tweak with Greg Renoff