Featured Editorials Home Slider
Idzik's "Competition" Mantra Has Jets On Guard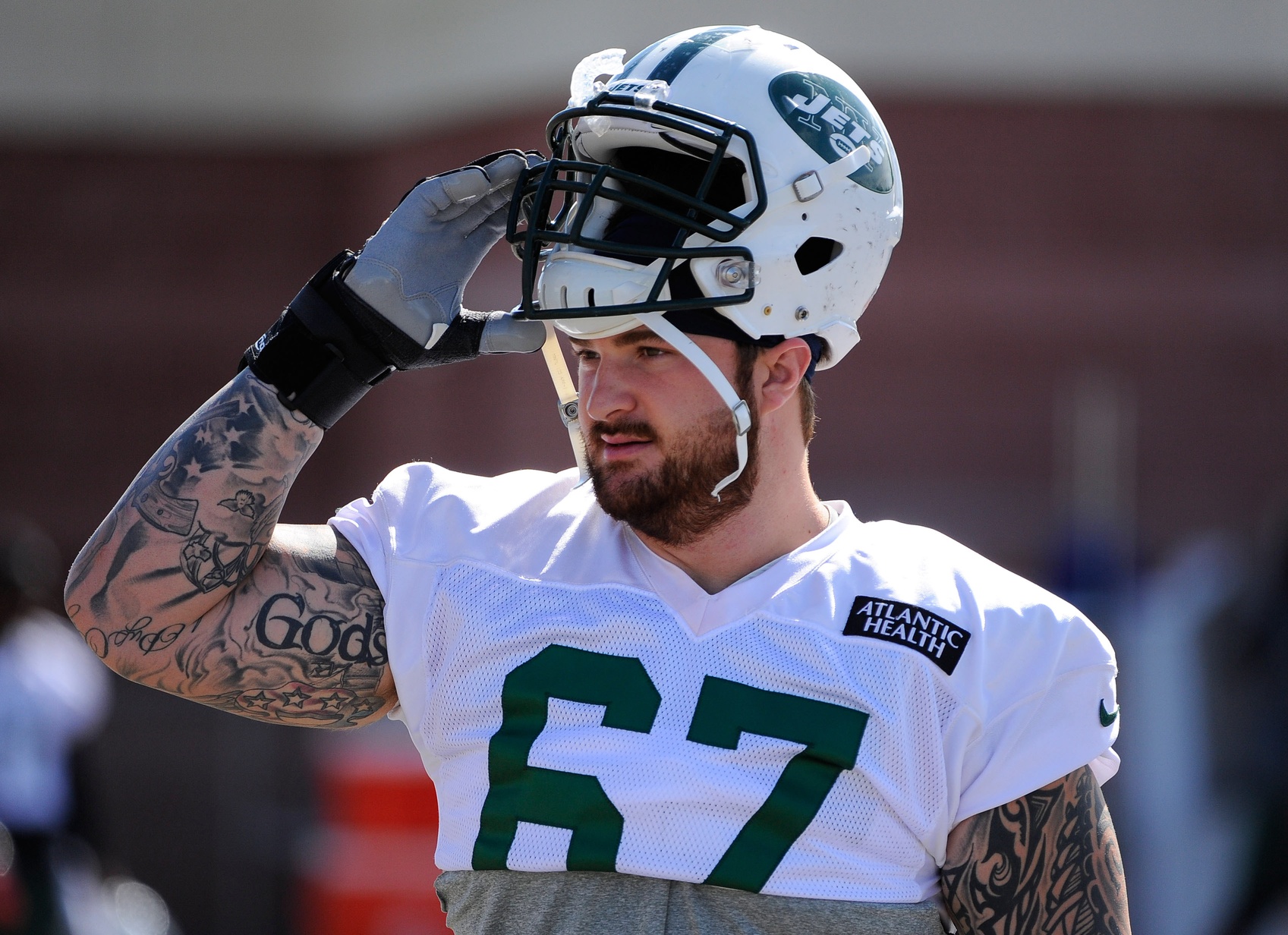 After being hired as General Manager of the New York Jets, John Idzik stressed the importance of competition. He assured Jets fans that there would be "a constant influx" of it with him at the helm. Players would be forced to earn their jobs based on performance instead of salary or draft position. For the most part, Idzik has kept his word.
When Mike Tannenbaum was let go as GM, the Jets roster featured four guards; Vadimir Ducasse, Brandon Moore, Caleb Schlauderaff, and Matt Slauson.   So essentially, a second round bust, a veteran on the verge of retirement, a sixth round pick with virtually no NFL experience, and a solid starter who would eventually depart for Chicago in Slauson. This was an issue that had to be addressed immediately by the new GM. Not only was the position going to be devoid of veteran leadership, but there was a serious lack of talent and/or experience at the position.
Two off-seasons later, Idzik has stocked the position with leadership and young talent via the draft and free agency.
To address the need for an established veteran, Idzik signed Bronx native Willie Colon who had played on the offensive line for the Pittsburgh Steelers from 2006-2012. Initially, the signing was criticized by many fans due to Colon's injury history. He battled ailments that caused him to miss a total of 20 games during the 2011/2012 seasons.   Prior to that, Colon had played in 48 straight contests for the black and gold.  As it turned out, the combination of character and work ethic that Colon brought to the table were exactly what the Jets needed, and while he was injured during the final game of the season, Colon had proven many doubters wrong by starting all sixteen games.
In addition to Colon, Idzik drafted Brian Winters in the 3rd round of the 2012 draft. Winters, an offensive tackle at Kent St. was projected to move inside and had a reputation as a strong run blocker. Despite struggling mightily for most of his rookie campaign, Winters did appear to settle down late in the season and play some of his best football. Most fans who watched Winters progress would agree that he seemed to get better every week over the final month of the season. Coming in to this season he is penciled in as the starter opposite Colon at LG, but he is also being pushed by fellow 2nd year lineman Oday Aboushi.   Drafted out of Virginia, one round after Winters, Aboushi also played OT in college, but was given a look inside after struggling as a rookie and he has impressed the Jets brass thus far. One might think the Jets were done drafting offensive linemen after using consecutive picks on them in last year's draft, and they were right…sort of. Following the Winters/Aboushi picks, Idzik selected a defensive tackle from the University of Michigan in the 6th round. William Campbell, a 6' 5''/311 pound DT in college, was selected with the full expectation of transitioning to the guard position. As most avid Jets fans know, this isn't uncharted territory for the franchise. The aforementioned Brandon Moore was a converted college DT who went on to have an outstanding career for the Jets.
So with Colon, Winters, and Campbell at the guard position (Aboushi hadn't been moved inside prior to the draft) and Vlad Ducasse finally leaving as a free-agent, Idzik drafted another small school offensive tackle, Dakota Dozier, to be moved inside as they had done with Winters. Dozier played his college ball at Furman and was selected by the Jets in the fourth round. Of all the guards Idzik had picked, Dozier has probably received the most praise from the national media and was called one of Idzik's best picks by many pundits, some of whom predicted he would be the starter by next season if not sooner. Dozier had several glowing projections on multiple draft web sites leading up to the draft. At times he was compared to last year's first round pick Johnathan Cooper (high praise as Cooper was considered one of the best OG's to come out in a decade) as well as some solid projections from NFL.com scouting reports, with one saying of Dozier:
A tough, gritty, road grader capable of paving the way in the run game, Dozier will require some technique refinement in pass protection, yet possesses clear starter potential with continued development.
Offensive line coach Mike Devlin, who has been with the Jets for nine years will clearly have to earn his money in bringing along so many young linemen, but any coach will tell you that having an infusion of young talented players to work with is a nice problem to have.
As Aboushi transitions inside, the Jets should feel pretty good about their future at the position. Colon, the elder statesman, can be a great mentor for this young group while they learn and grow. Hopefully taking a position that was low on talent and high on uncertainty, to make it a group of youth and strength…so let's all sit back, and watch the competition unfold.
Next week we will look at offensive tackle, where depth does seem to be more of an issue.
Videos
Aaron Rodgers Injury Fallout & Jets/Bills Recap