Injury Report NY Jets Training Camp
Jets Camp News Round Up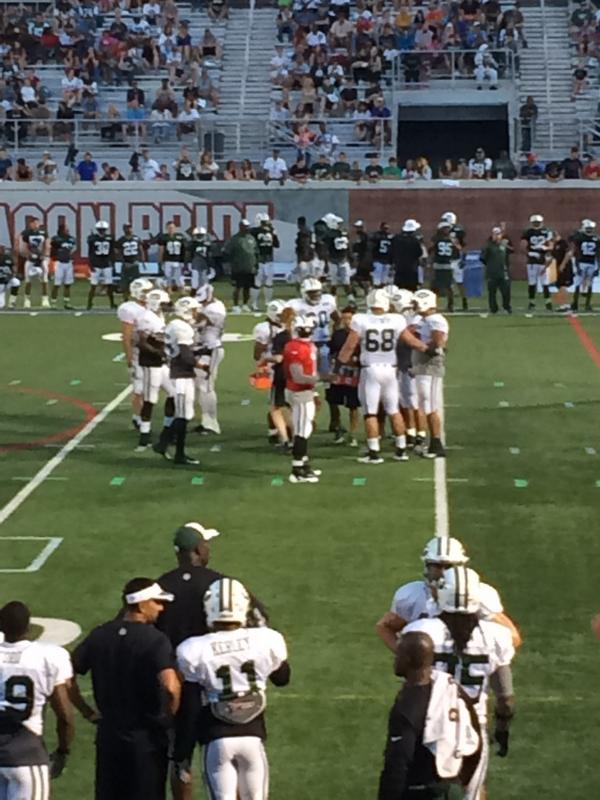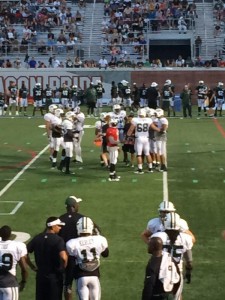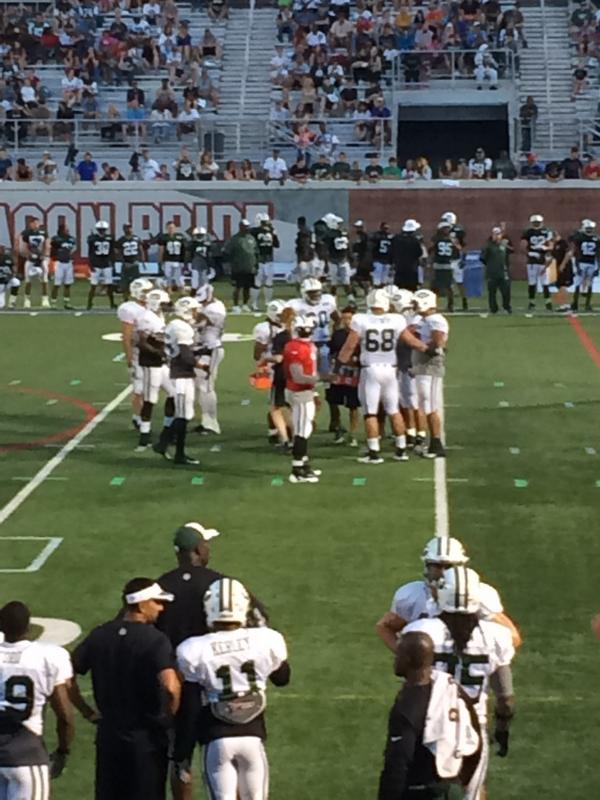 As the Jets prepare to take on the Cincinnati Bengals in their 2nd preseason game on Saturday, here are some notes from the past few days of training camp. Today was the last open practice at SUNY Cortland. Next week they will practice in Florham Park (Mon, Tues, Wed) and at Hofstra (Thurs). The injuries to the cornerbacks keep piling up. After the injuries to McDougle and Milliner, the Jets reached out to Asante Samuel. If you missed it, we ran an article which breaks down the Jets CB situation.
Injury Updates
Dexter McDougle and Shaq Evans are out in the long term sense. Out of practice this week are Dee Milliner, Dimitri Patterson (quad, ankle, calf) and Ras-I Dowling (groin) and Markus Zusevics (knee).
On Tuesday Jeff Cumberland started practice but didn't finish (tightness in the Achilles).  The good news is that it's not the Achilles that was surgically repaired, it was his other Achilles. Rex Ryan said, "I don't anticipate him being out long, but again the trainers will tell us."
Eric Decker and Chris Ivory were limited in practice this week.
Quarterback Rotation 
Rex Ryan hasn't yet officially stated how the playing time will break down this week against the Bengals. He did suggest that the starters would probably play the first half and he confirmed that QB Tajh Boyd will play in this game.
Tajh is going to play this game. I don't know about Simms. We will see as we go, but Tajh will get a shot this week.
Boyd is going to have to make a name for himself soon, he is not having a good camp. The reports on Boyd during the practice Wednesday didn't help his cause.
Tajh Boyd has thrown 2 INT's with scout team vs. 1st team D. Allen had one and David Harris had the other. #NYJ

— Chris Lopresti (@CLoprestiWFAN) August 13, 2014
Boyd picked off again. This time it's Lankster in the end zone. #NYJ

— Chris Lopresti (@CLoprestiWFAN) August 13, 2014
Defense
The secondary is the biggest concern right now. Rookie safety Calvin Pryor will play against the Bengals. The starting lineup in the secondary is expected to be
Jets' first-team secondary same as past two days: Allen and Lankster at CB, Landry and Jarrett at safety.

— Darryl Slater (@DarrylSlater) August 13, 2014
Here is a thread from our forums with more information from New York Jets training camp on Wedneday.
Videos
New York Jets OTA Presser Takeaways, Aaron Rodgers' Impact and Summer Delusion