Bilal Powell; The Forgotten Man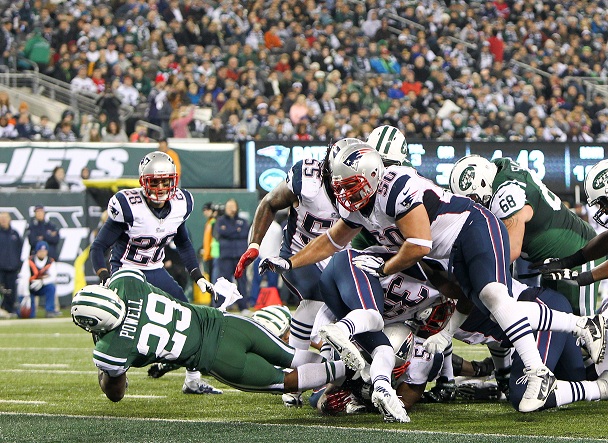 Despite coming away from Cincinnati with their second consecutive preseason win, Jets fans didn't have a whole lot to be excited about.  After being pummeled by the Bengals starters for a little over a quarter, the Jets made a run against the Bengals' second and third-string units to pull out a 25-17 win.  While QB Geno Smith was an efficient 10 / 13, there were enough mistakes on both sides of the ball to leave Jets fans pondering what lies ahead as the offense continues to struggle to make plays.
One player who did stand out was fourth year RB Bilal Powell.  Powell carried the ball four times for 41 yds, including one run of 32 yards and a 2-yard touchdown in the 2nd quarter.  Powell added two receptions for 13 yards and showed impressive moves and a great second effort at one point when he picked up 12 yards evading several Bengals defenders along the right sideline.
On a team that boasts a potentially potent 1-2 punch in Chris Johnson and Chris Ivory, Powell is somewhat of a forgotten man on the Jets' offense.  Since joining the Jets in 2011 Powell has never been given a heavy workload on a consistent basis, but he has performed well at times when given the opportunity.  Powell averaged an impressive 4.1 YPC over the first six games of the 2013 season on 87 carries while hauling in 15 catches for 137 yards.  While those numbers aren't going to get anyone to Hawaii, it's worth noting that Powell pulled this off while playing on a team whose passing game was anemic and regularly faced seven and eight-man fronts.
Powell lacks elite speed but he exhibits patience and good vision out of the backfield and has developed in to a reliable blocker when picking up the blitz.  That's an entirely new story. "He looks slimmer to me, and man, I love the way he protects," Rex Ryan said. "He's a very aggressive blocker, and that's what you have to be to pick up these linebackers blitzing."
So while Johnson and Ivory continue to grab the headlines, Jets fans can't ignore Ivory's injury history, and Johson's mileage.  If either of those two were to miss significant time, Powell is making a bid to beat out speedy newcomer Daryl Richardson to be the next man up.  Last Saturday in Cincinnati was a good start.
Videos
NY Jets Phase 3 OTAs, Expectations and a Minor Calf Tweak with Greg Renoff