Ikemefuna Enemkpali Making A Name For Himself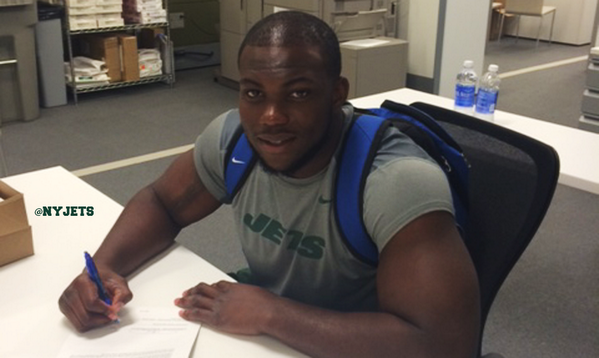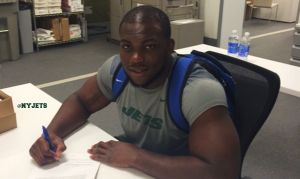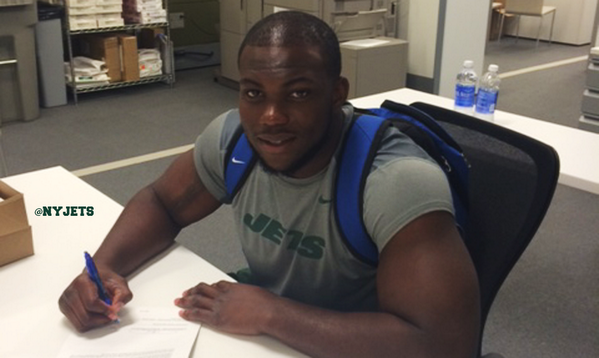 Every year at the outset of the NFL pre-season, fans hold their collective breath and wait to see what late-round pick or undrafted free-agent will step up and earn a spot on the final roster.  In the salary cap era, "bang for your buck" players are a must have.  Late round contributors who don't demand top-dollar, but who contribute on a week-to-week basis can help balance out the established talent that's bound to soak up a large portion of the allotted cap.
After only two pre-season games, one player who has worked himself on to the Jets radar is rookie DE Ikemefuna Enemkpali.  In limited playing time Enemkpali has registered 3 tackles, 2 sacks, a QB hit and a blocked punt for a safety.  Making multiple impact plays on defense is the best way for any young player to get noticed and work his way up the depth chart.
The rookie out of Louisiana Tech who played for Skip Holtz, (son of legendary Notre Dame coach Lou Holtz) was selected in the sixth round (#210 overall) by the Jets and his early success will make it tough on the coaching staff to overlook or place on the practice squad.  A player with Enemkpali's skill-set and early success puts the Jets in a difficult position. Trying to "stash" him on the practice squad without another team stealing him away is unlikley.
NFL.com had this to say about Enemkpali on their "bottom line" of his player profile leading up to the draft:
A strong, tenacious, tightly wound leverage-power rusher most ideally suited for a 3-4 outside linebacker role. Will require patience to develop. Has a high-collision special-teams temperament to contribute in coverage if he can learn to unlock his hips. Best chance will come in Blitzburgh.
It's too soon to say, but the early returns on Enemkpali are positive to say the least, and the Jets are hoping they got themselves a steal who can step in and contribute right away.
You can continue the conversation in our New York Jets forum.
Videos
Aaron Rodgers Injury Fallout & Jets/Bills Recap