Home Slider Injury Report Jet News
Jalen Saunders Seizure; What That Means Moving Forward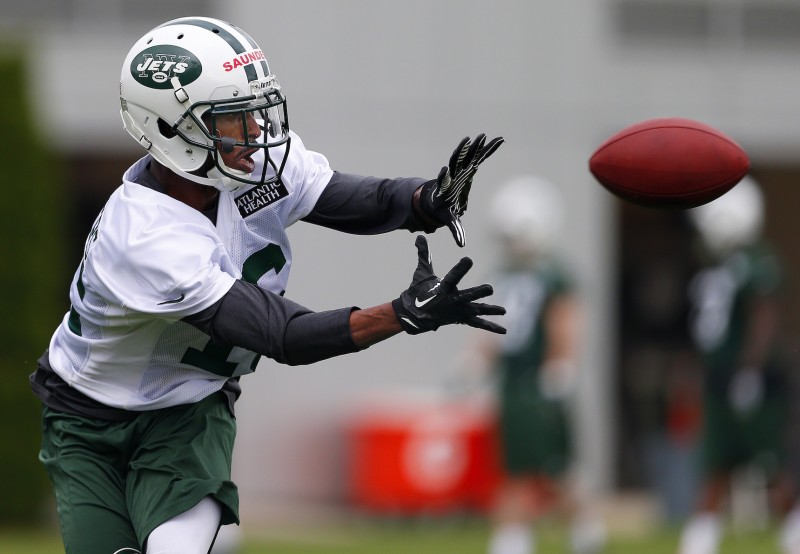 Today the Jets confirmed what many media outlets have speculated on for just over a week in regard to rookie wide receiver Jalen Saunders.  After experiencing what the Jets, up until now, would only refer to as a "medical event" has now been reported as a seizure. Rex Ryan explains what happened:
We were sitting back just waiting for the young man to be cleared. He had a seizure and that is the extent of what we know. We let the professionals handle it. When the doctors were confident that he would be cleared, he was and that is where he's at now.
Initially, the Jets claimed that the event was not related to a pre-existing medical condition.  This would lead us to believe that this is a first-time incident for the rookie WR who was selected in the fourth round of this  year's draft out of Oklahoma.
JetNation had the chance to speak with New Jersey physician Dr. Richard Greco who had this to say about moving forward with Saunders.
If it was a single seizure it doesn't necessarily mean they're going to suffer a recurrent one.  With no history and not related to a medication they're taking, you have to wait.  If there is a second seizure not long after the first one, then it has to be looked at as a chronic condition.  For Jalen Saunders, as long as the rest of his neurological tests come back normal, he'll probably be monitored for six months.
As far as Saunders playing this week, Dr. Greco continued, "assuming all tests have come back normal, there's no reason for any restrictions"
Videos
Aaron Rodgers Injury Fallout & Jets/Bills Recap