Draft Featured Editorials Home Slider
For Jets & Idzik, Eight Is Enough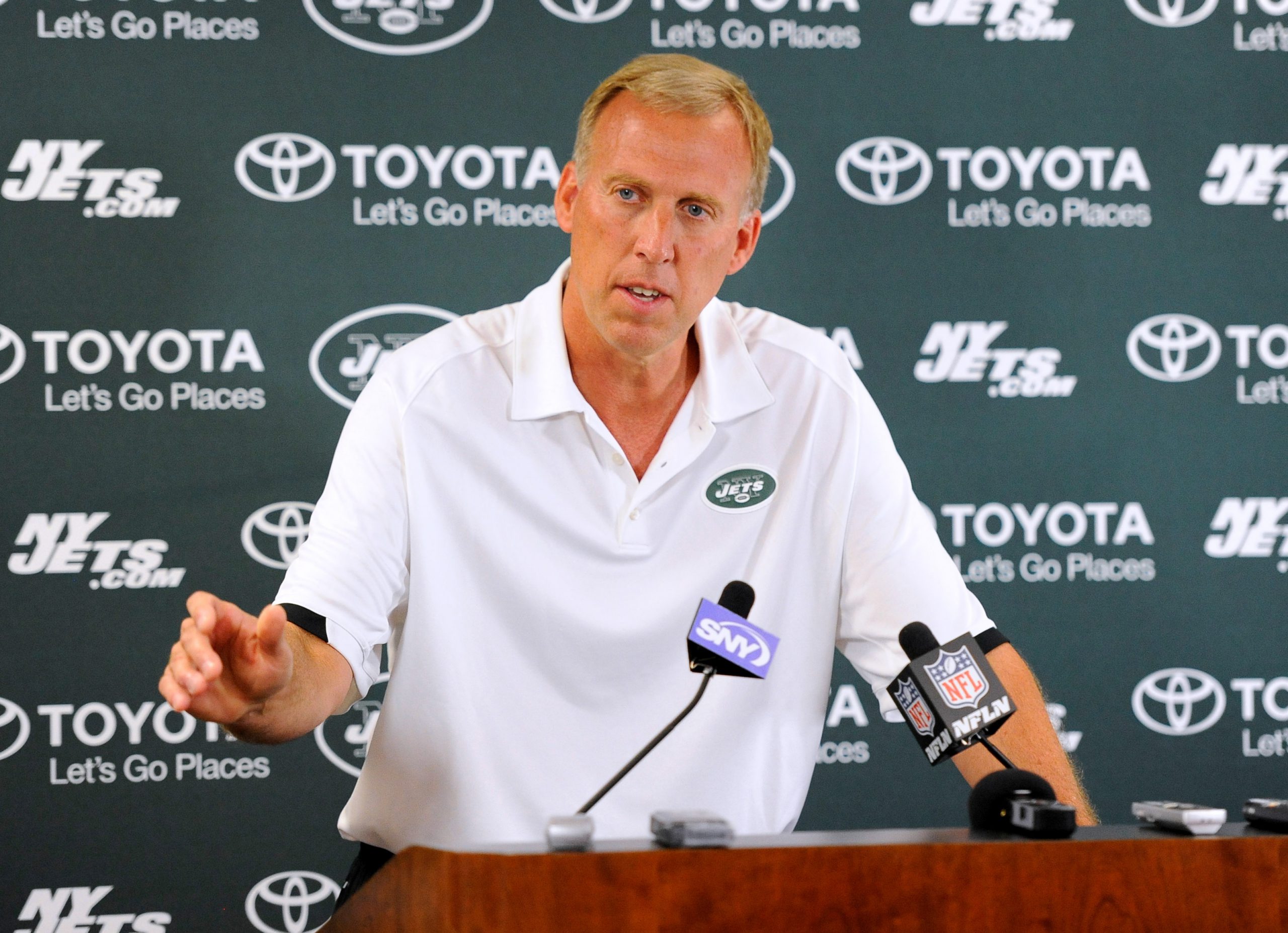 Jets General Manager John Idzik has pared his roster down to the league-required 53 players with the season opener just over a week away.  As with any team, there were a few decisions that were expected, and a few that left some scratching their heads.  When all was said and done, Idzik kept eight of his twelve draft picks from this year's draft on the active roster.  Of course it's worth noting that WR Shaq Evans and CB Dexter McDougle are on IR with season-ending injuries and remaining picks could always be brought back to be part of the recently expanded 10-man practice squad. So that means that 10 of the 12 draft picks were not released.
A few of the retained picks were kept in favor of some solid veterans as the Jets look to get younger and faster.
Here is a quick look at the eight picks who made the cut.
S Calvin Pryor–  There was little chance of Pryor not starting from day one.  If there was any at all, that was erased when safety Antonio Allen was shuffled over to the CB position when the Jets were depleted in the secondary due to injury.  In limited playing time due to an early concussion, Pryor has looked the part as a hard-hitting presence with better than advertised coverage skills.
TE Jace Amaro–  The second round pick struggled a little bit early on in camp, but he was never in danger of not making the final 53.  The only question about Amaro will be how quickly he adjusts to the pro game and becomes a legitimate contributor.  Look for Amaro to be a threat in the red zone, and to line up in multiple different spots in the Jets' offense.
WR Jalen Saunders–  Saunders was so limited in camp due to seizures that he's the one player it's fair to say is on the roster based almost exclusively on draft position.  The Jets lack of a true punt returner opened the door for Saunders who looked underwhelming in the few chances he had as a returner this pre-season.  Don't be surprised however, if Saunders finds his way on to the field to be used in the screen game.
OG Dakota Dozier– The converted OT from Furman was able to make the final 53 as second year man William Campbell failed to make a strong enough impression on the Jets' brass to allow them to carry him on the active roster.
LB Jeremiah George–  George, a very productive LB in college with 133 tackles in his senior season (83 solo), didn't make much noise throughout camp.  However, he did play well in the Jets' pre-season finale against the Philadelphia Eagles.  A lot of fans expected journeyman A.J. Edds to make the final roster over George, but things didn't pan out that way.
WR Quincy Enunwa–  Of the three WRs the Jets drafted, none did much in game action, but several outlets reported that Enunwa came on strong and looked like the best of the three late in camp.  Even still, close to zero pre-season production had most expecting Enunwa to head for the practice squad.  As it turns out, the Nebraska product finds himself heading in to week 1 on the active roster.
DE/OLB Ik Enemkpali–  Arguably the most impressive of the late round picks for the Jets this pre-season, Enemkpali makes the roster and joins one of the top front-sevens in the NFL.  How much time he'll see on the field remains to be seen, but if he can be close to the player he was in the pre-season, he should find himself getting some shots as a situational pass-rusher at the very least.
OLB Trevor Reilly–  Reilly was another rookie who supplanted an established veteran to claim a roster spot.  The Jets waved goodbye to back-up OLB Garrett McIntyre to make room for Reilly.  Reilly is a player whose draft position was hurt by his age (26) but his college production and measurables could have warranted an earlier selection.
Videos
Aaron Rodgers Injury Fallout & Jets/Bills Recap