Featured Editorials Home Slider
Jets Hoping for a Healthy Kerley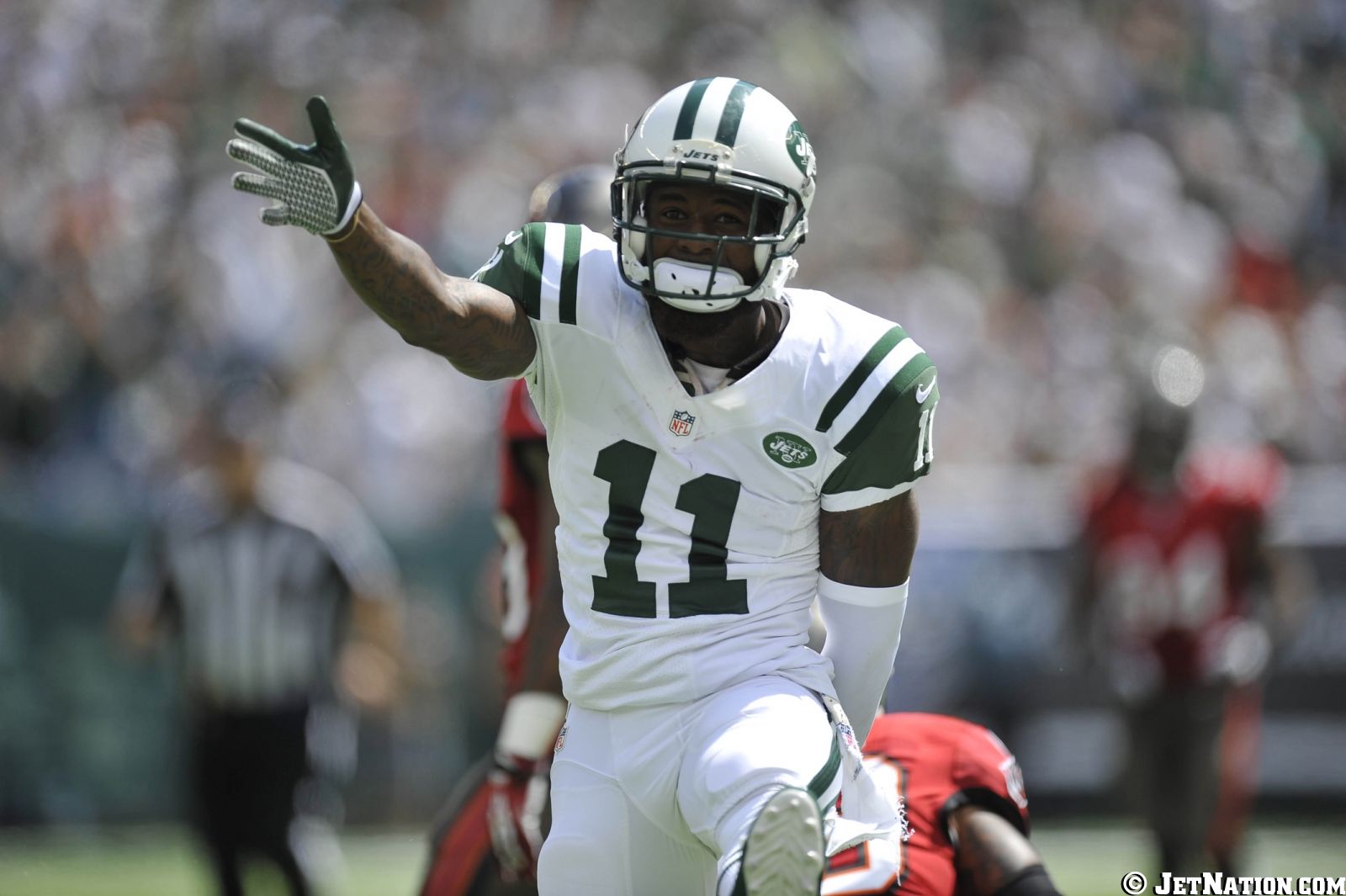 By Glenn Naughton
With the start of the 2014 season just around the corner, Jets players and fans are anxious to see the impact that new additions WR Eric Decker, RB Chris Johnson, QB Michael Vick, and rookie TE  Jace Amaro will have on what was an anemic offense in 2013.  However, one key player remaining from last years 8-8 team is fourth year WR Jeremy Kerley who developed a solid rapport with quarterback Geno Smith before suffering a week nine elbow injury against the New Orleans Saints.  With Kerley on the shelf for four weeks, the Jets turned in some of their worst offensive performances of the season.
Immediately following the injury to Kerley, the Jets suffered their worst losing streak of the season when they dropped three straight against Buffalo, Baltimore and Miami.  In those games, the Jets offense produced a total of 20 points and were held to a lone FG in both the Baltimore and Miami games.  While the Jets offense was nothing to marvel at, it's worth mentioning that when Kerley was healthy, the Jets posted an 8-4 record and averaged 21 ppg.  When Kerley wasn't on the field, the Jets were 0-4 and averaged a meager 7.5 ppg.
Having upgraded the offense with both proven and potential playmakers, Kerley is likely to have more room to roam out of the slot where he can continue to work underneath and use his quickness to gain separation on short and intermediate routes.  As Geno Smith's favorite target last season, Kerley may get the opportunity to cement his reputation as one of the league's top possession receivers.
Of his 43 receptions last year, 30 resulted in first downs, and  his week six performance against the Patriots provided a glimpse in to just how effective Kerley can be when he hauled in a season-high eight passes, six of which were good for first downs.  The 30 points the Jets put on the board that week was one of their most productive games of the season as Kerley continually beat New England's schemes all night.
Clearly the Jets will look to have a more productive offense this season, and if Kerley is able to stay healthy and continue to develop a strong chemistry with Geno Smith, it may be the "old guy" out-shining the new ones.
Videos
Aaron Rodgers Injury Fallout & Jets/Bills Recap