Featured Editorials Home Slider
Oakland Raiders To Watch On Sunday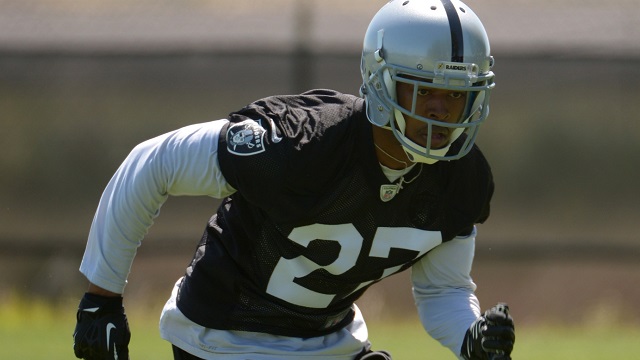 Each week JetNation will highlight three players from the opposing team to keep an eye on in the match-up. Here are the 2014 Oakland Raiders to watch on Sunday.
1. Donald Penn, LT: Penn is going to have his hands full against the Jets front seven. At any given time, he could be lining up against Muhammad Wilkerson, Sheldon Richardson, Quinton Coples, Jason Babin, or Calvin Pace. Penn is known as one of the most inconsistent players in the league. Like much of the Oakland roster, Penn was a pro-bowler a few years back but is looking to come off a rather disappointing 2013 season with Tampa Bay. There are times Penn can be a turnstile and others, like his performance against Robert Quinn, where he looks dominant. His performance could shape the outcome of the game).
2. Khalil Mack, Linebacker: The rookie out of Buffalo comes to the league with a lot of hype. Mack is an athletic freak. However, his time in Buffalo was marked mostly as an edge rusher with his hand in the dirt. Oakland runs a 4-3 scheme and while Mack could play some defensive end, he is listed as an outside linebacker, meaning he'll be standing up off the line of scrimmage. Mack is certainly talented, but this is more of an unfamiliar role for him. Look for the Jets to attack him.
3. Carlos Rogers, CB: The tenth year vet comes stayed in state this offseason when he signed with Oakland from San Francisco . Rogers will likely have the task of taking on Eric Decker, a player that has haunted Oakland the past few seasons. Rogers is known around the league as a solid, physical cornerback and Geno Smith is going to have to be careful when throwing his direction.
Videos
New York Jets OTA Presser Takeaways, Aaron Rodgers' Impact and Summer Delusion