Fantasy Football Fantasy Sports Featured Editorials Home Slider
Fantasy Football Free Agent Week 2 Frenzy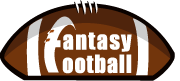 Welcome everyone to the 1st 2014 edition of free agent frenzy, as usually we have some huge week 1 performers out there but have to be careful and not panic and drop a highly drafted player after 1 bad week for these possible pumpkins.  I preach patience as fantasy season's are not won or lost in the 1st week.  That said let's get to my top pickups that are available in most leagues.
Josh Gordon – If he is out there, drop your lowest drafted guy and roll the dice, its looking more and more he will be reinstated and could change your fantasy season.
Terrance West– Ben Tate has already come up lame and there is no word on how long he will be out,  looked great with 100 yards last week.
Justin Forsett –  He has never shown the ability to be a RB1 but the Ravens are rolling with him against a very shaky Steelers run defense and Pierce continues to struggle.
Marcus Wheaton –  The Steelers continue to air it out and he looks ready to explode as the 3rd passing option.
Bobby Rainey –  He had some nice games last year and with the Martin ineffectiveness and injury this may be the time to scoop him up.
Dwayne Allen –  He got 5 targets but looks healthy and ahead of Fleener, a back end TE1.]
Steve Smith – He received 15 targets but was not doing much with them before the long bomb,  I would expect last weeks game to be his best.
Allen Hurns –  This UDFA rookie broke out but I would not expect much more the rest of the season.
Marquis Lee –  He did not get the highlights but got a ton of targets and I see him as the WR1 for the Jaguars.
Larry Donnell –  He got 6 targets from Eli and seemed to be the only receiver that he was comfortable with and gets the Arizona defense who are historically awful versus tight ends.
Chris Ivory –  He had less touches than Johnson but broke a long run which cannot be expected every week.  A bey week filler/flex at best.
Jake Locker –  He was playing well before injury last year and this week gets the awful Cowboys, should be a top 10 QB this week.
Malcolm Floyd –  There were great reports from camp on him and he came through last night with 6 targets and a TD, not a bad flier for your bench.
Brian Quick –  He had 9 catches and looked like a beast but with the uncertainty at QB for the Rams there is just no way to think about starting anyone but Stacy.
Bennie Cunningham –  He only received 3 less touches than Stacy last week and looks to be in a RRBC.
Lorenzo Taliaferro –  This is a gamble but with the Ravens RB situation, in a deep league I would grab and stah him as he ran hard and well in preseason.
Thanks so much for reading and good luck!
Mike
Videos
New York Jets OTA Presser Takeaways, Aaron Rodgers' Impact and Summer Delusion