Featured Editorials Home Slider
Jets' Early Start Should Motivate Idzik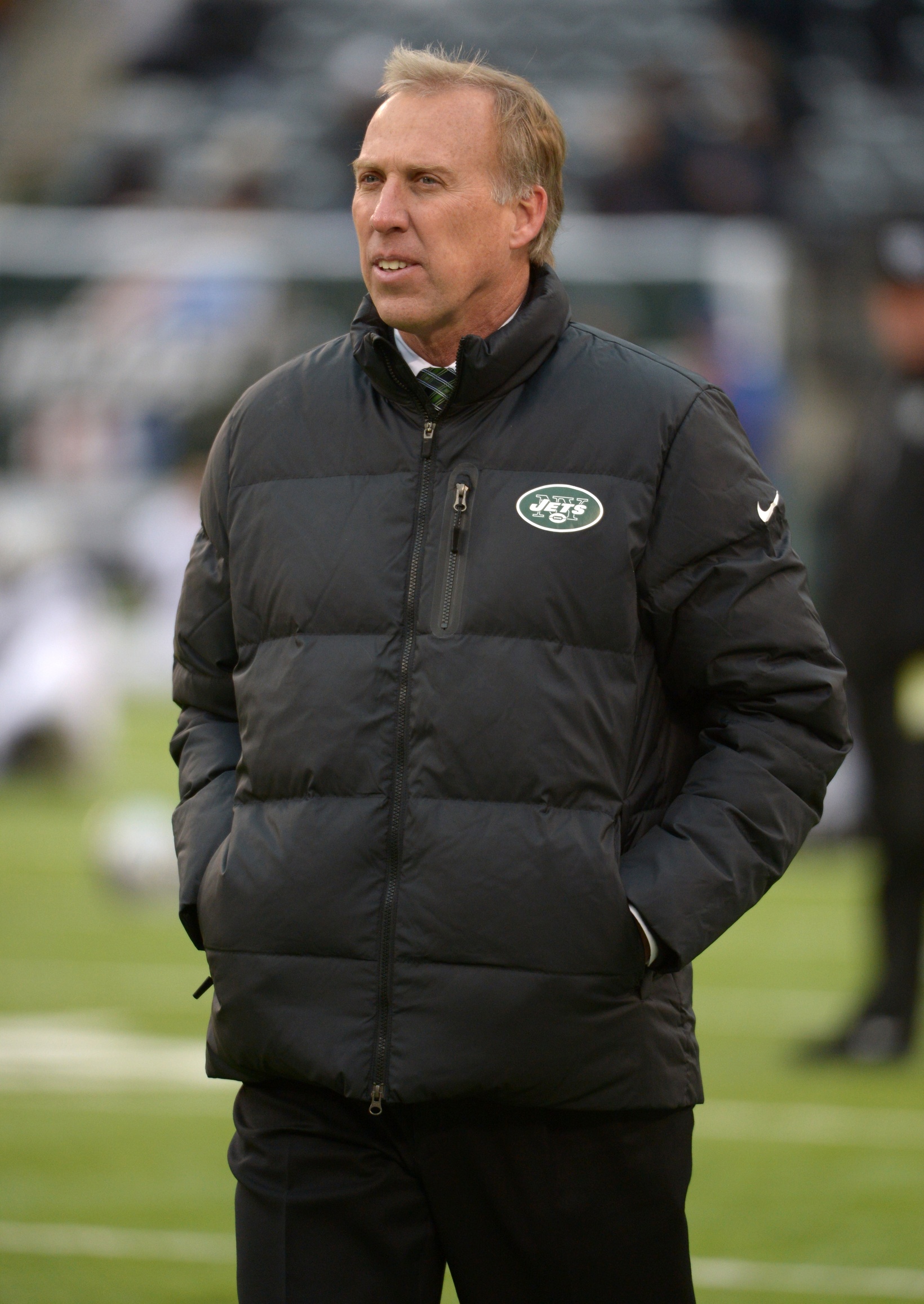 Based on his team's performance through the first three games of the 2014 season, general manager John Idzik has some reasons to be pleased with what he has seen despite their 1-2 record.  Just a few weeks ago, a decimated secondary had fans up in arms over what was to come.  Having to face offenses led by Aaron Rodgers and Jay Cutler was apparently going to be too much for the Jets to compete with.  There was no way that second-year QB Geno Smith was going to be able to keep the Jets in these games without a superstar target to throw to.  We heard for weeks that the Jets were going to be blown out because they didn't sign Darelle Revis and a host of other free-agent cornerbacks…and  then they played the games.  In Green Bay, Smith threw what should have been a late game-tying touchdown that was wiped out due to miscommunication between the Jets and the officials, and that was followed by a heartbreaking loss at home to the Bears, again with a shot to tie in the closing seconds.  Two losses against potent offensive attacks that the Jets still had a chance to win or tie on their final possession was better than most expected, and while a loss is still a loss in the NFL, teams with  young quarterbacks like Smith, should always be looking at the big picture and that's exactly what John Idzik should be doing.
Idzik has made it clear that his intention is to build this team through the draft, but it would also be foolish to ignore the needs of a team whose strengths are among the best in the NFL.  Through the first three games of the season, the Jets have the top ranked defense against the run, and barring injuries, there's no reason to expect them to finish out of the top-5 in that category by season's end.  On the other side of the ball, the Jets rank second in rushing despite Chris Ivory splitting carries with Chris Johnson who has struggled after a strong showing in week one.  Having a team that could realistically finish among the league's best in rushing the ball and stopping the run, should not be ignored.  These aren't characteristics of a team that's re-building, but the sign of a team that could be only a couple of players away from being able to make a deep playoff run.
Through their first three games, we've seen that the Jets are a different team when Eric Decker is on the field giving Geno Smith the closest thing he's had to a number one receiver since coming in to the league.  According to ESPN stats and info, through his first two games, Smith completed 73.5% of his passes with Decker on the filed, and just 27.3% with Decker on the sideline.  Decker, still battling a balky hamstring, will probably be week-to-week until he's given ample time to rest up and fully heal.  With that in mind, the Jets have two options.  More emphasis on the running game with Ivory getting the bulk of the carries and allowing Bilal Powell to share carries with Johnson when Ivory gets a breather, or Idzik could try to pry a receiver away from a team that will clearly not be contending this year.  Vincent Jackson, 31, and his $11 million salary with 0-3 Tampa Bay would probably be the best of the bunch, and if other possibilities arise in the coming weeks, the Jets should be willing to make a deal that could propel the Jets from a fringe playoff team, to a legitimate contender.
Videos
New York Jets OTA Presser Takeaways, Aaron Rodgers' Impact and Summer Delusion