Featured Editorials Player interviews
JetNation Interviews Ray Lucas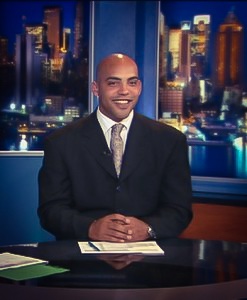 Earlier today I spoke to Ray Lucas and got his take on Geno Smith, Rex Ryan and John Idzik. You can listen to the entire interview by clicking play below or you can listen to Ray Lucas here here. Ray just released a new book:
How Playing Football Almost Cost Me Everything and Why I'd Do It All Again

In Under Pressure, Ray Lucas provides fans with a timely, uncensored look at pro football's play-at-all-costs culture. Overcoming questions about his size and skills as a quarterback, Lucas persevered and went on to play seven seasons in the NFL. His professional football career, however, came to a sudden end at age 30, when a neck injury caused him to collapse on the sideline during training camp. Instructed by NFL doctors that surgery wasn't an option, Lucas turned to painkillers for relief, but as his tolerance for medication escalated and his NFL insurance coverage expired, he began to plan his suicide. Just days before he planned to take his life, Lucas was put in touch with a group of doctors who agreed to perform neck surgery free of charge.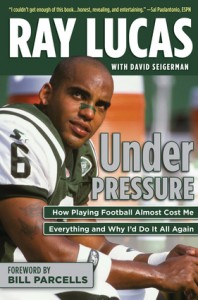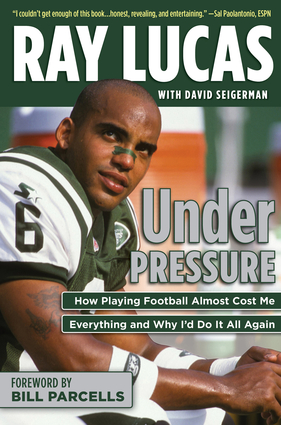 Videos
Aaron Rodgers Injury Fallout & Jets/Bills Recap