Featured Editorials Home Slider
Jets Look To Go Deer Hunting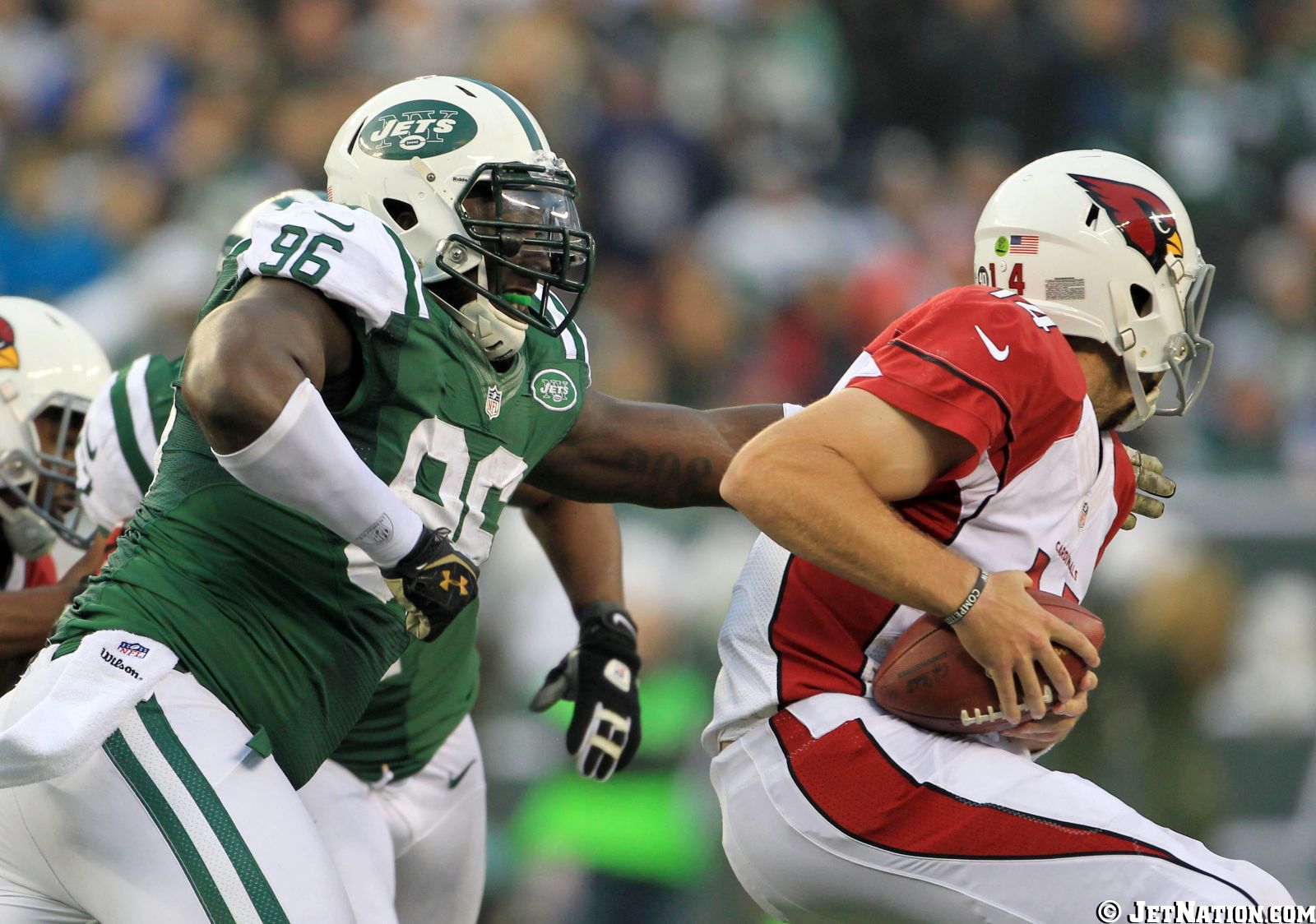 Rushing the passer is something the Jets were supposed to be able to do well this season, and while pressure on the QB has been inconsistent at times, it has definitely been a factor as the Jets are on pace for a sixty sack season.  In a conference call with JetNation.com last week, defensive-line coach Karl Dunbar was asked about the work that goes in to preparing for a quarterback who possesses not only the ability to throw the ball well, but also the ability to scramble away from pressure and throw on the run.  Dunbar acknowledged the difference a defender has in preparing for a mobile quarterback as opposed to what he referred to as a "lawn deer".  Passers who, as Dunbar put it, "like to sit back in the pocket and throw instead of run".
Through their first 4 games this season the Jets have faced 4 quarterbacks who don't fit that description.  Over the past three weeks the jets have faced Aaron Rodgers, Jay Cutler, and Matthew Stafford.  Each of whom throws the ball well while avoiding the rush, and each one is just as likely to gain yards on the ground as they escape pressure just as often as they get sacked. Even rookie signal caller Derek Carr has been sacked only once in three games since the Jets brought him down twice in the season opener. Despite facing such an athletic group, the Jets defense has amassed fifteen sacks through their first four games. DE Mohammed Wilkerson leading is leading the pack with three QB take downs.
With Philip Rivers and the Charges next up on the schedule, this will be the Jets' first opportunity to bring pressure against a quarterback who lacks escapability, having been sacked 81 times in the past two seasons.  Following the match-up with San Diego, it's Peyton Manning who's as immobile as they come, but he just gets rid of the ball too quickly for defenses to get him.  After Manning, the Jets will have a run of those "lawn deer" quarterbacks that Dunbar talked about when they face Tom Brady's Patriots in week 8, Kyle Orton and the Bills in week 9, followed by Alex Smith and the Chiefs, before taking on Ben Rothlisberger's Steelers heading in to the bye week.  As of today, Smith, Rothlesberger and Brady are among the top-ten most sacked quarterbacks in the NFL.  For  a defense that has struggled to force turnovers (2 fumble recoveries, zero interceptions) and currently sit at -5 in the turnover department, pressure on the quarterback will be critical if the Jets hope to turn their season around.  So here's to hoping that Dunbar and his lineman are ready for deer season.
Videos
Aaron Rodgers Injury Fallout & Jets/Bills Recap