Featured Editorials Home Slider
Smith looks to Silence Critics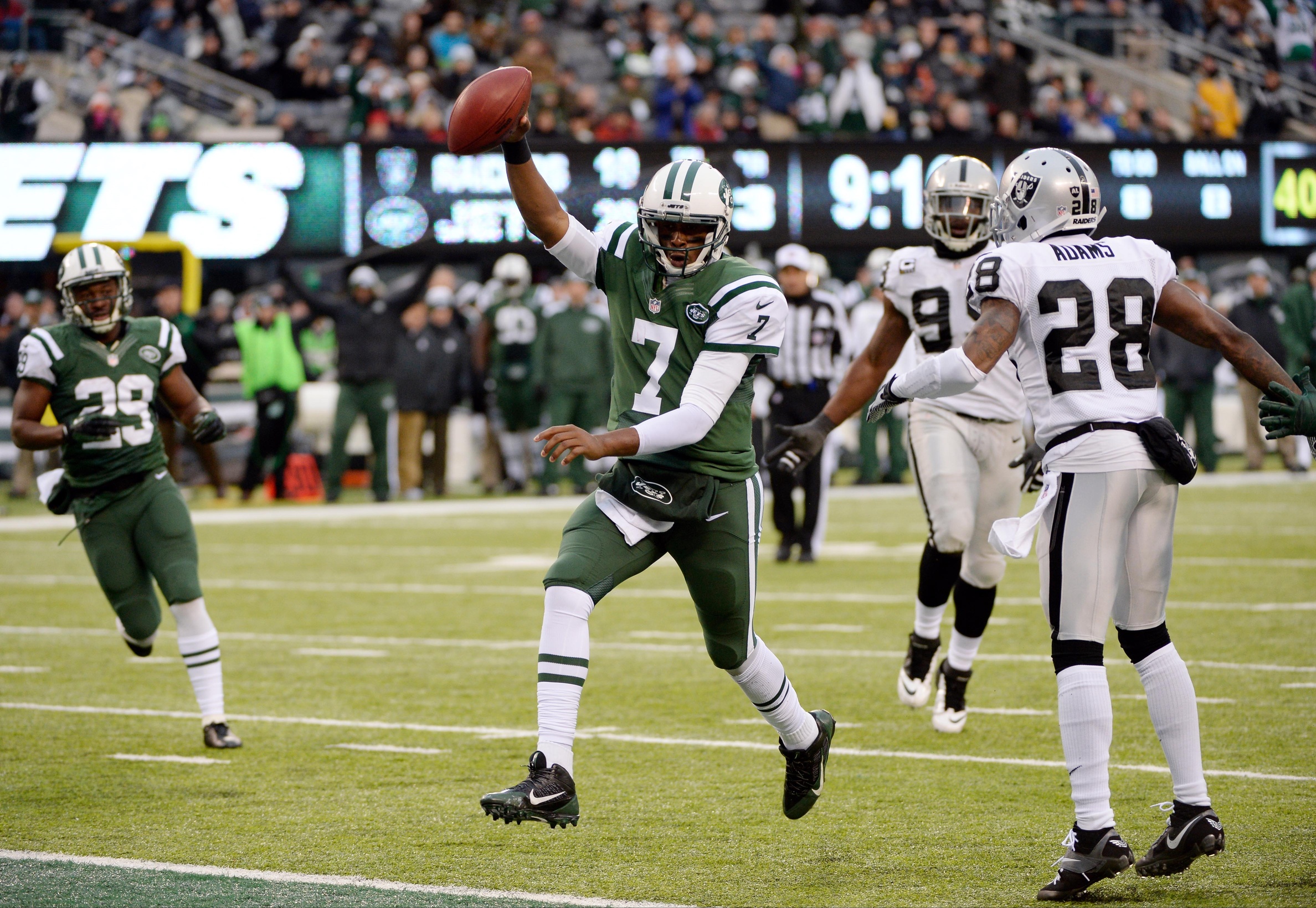 Turn on any sports radio station covering the New York Jets these days, and you'll hear some wide-ranging, loud ranting opinions on second-year quarterback Geno Smith.  After playing nearly flawless football in the Jets home opener against the Oakland Raiders and in the first half against Green Bay in week 2, Smith has seen his production slide dramatically, and an impatient fan base is already starting to call for veteran back-up Michael Vick.
In their season opener against the Raiders, Smith completed an eye-popping 82% of his passes in guiding the Jets to a 19-14 victory and  a 1-0 start. While he did turn the ball over twice on an interception and a fumble, some credit has to be given to future hall of famer Charles Woodson for making an outstanding diving grab to pick off Smith's pass in the first half.  The fumble however, was on Smith as he got a little bit careless with the ball inside the Raider 5-yard line and coughed it up when he was hit just shy of the goal-line.
Fast forward to Green Bay and  Smith looked even better against the Packers than he did against Oakland, but that was short-lived.  After leading the Jets to a 21-3 lead against the Pack, Smith threw a back-breaking interception with just under two minutes remaining in the half.  Any objective fan however, can't ignore the fact that the interception was the result of offensive lineman Brian Winters getting beat right off the snap, allowing a clean shot at Smith as he released the ball.  The hit bent Smith in half, and forced the pass out like a wounded duck, allowing Packers cornerback Tramon Williams time to cut in front of TE Zach Sudfeld for the interception.  Sudfeld didn't help his quarterback out either by failing to take on the DB role and bat the ball away from Williams.  Since that play, Smith has struggled to find the form he showed over the season's first game and a half.
Between the Oakland opener and the first half on the road in Lambeau, Smith completed 79% of his passes, two for touchdowns, and also ran for a score.  Since that point, he has gone 49-94 (52%) with two touchdowns and three interceptions.  In fairness to Smith, his top target, WR Eric Decker has missed significant time since aggravating his hamstring against Green Bay, and pass-catching rookie TE Jace Amaro is slowly being worked in to the offense, so his options have been limited.  That, however, does not undo some of the damage that has been done from some poor decisions against the Bears that included a pick-6 on an ill-advised attempt to complete a well covered screen pass, and later throwing in to coverage in the back of the end zone on a play that resulted in another interception.  Against the Lions, Smith had his full arsenal in place but was erratic throughout the day and completed only 17 of 33 passes, good enough for only 51%.
With Smith struggling, the New York media smells blood in the water and they're trying to paint a picture of a young player who's starting to crack under pressure.  Smith had a very brief, albeit inappropriate, encounter with a fan following the Lions game that was overblown by the local scribes, and yesterday Smith was peppered with questions that were delivered with the sole intention of getting under his skin.  Smith was clearly irritated, but handled it as well as anyone could have expected, so kudos to him for that.
To complicate matters for Smith this week, the Jets learned they'll be without their no. 2 WR in David Nelson who suffered an ankle injury in practice.  After a surprisingly productive season last year, Nelson has been invisible thus far and many fans are probably happy to see Nelson's replacement, Greg Salas, get more playing time as the Jets top three receivers will likely be Decker, Salas, and Jeremy Kerley, with Amaro who should continue to see increased playing time as his production improves.
With many fans screaming for Smith to be benched, and the media's attempts to make him look like a young guy who can't handle the pressure-cooker that is  New York, it's time for Geno to step up and silence the critics.  That won't be easy against a San Diego Chargers pass defense that is ranked one spot behind the Jets at no. 11 in the NFL and is led by PFF's top rated cornerback in the league, Brandon Flowers.  While the biggest challenge the Jets will face on Sunday is stopping Philip Rivers and the Chargers high-powered offense, Geno Smith is the player who Jets fans will be watching closest.  Will he play angry and lead the Jets to an upset win, or will he continue to struggle and continue to polarize a fan base whose screams are only going to get louder?
Videos
NY Jets Phase 3 OTAs, Expectations and a Minor Calf Tweak with Greg Renoff