Featured Editorials Home Slider
Denver Broncos Players To Watch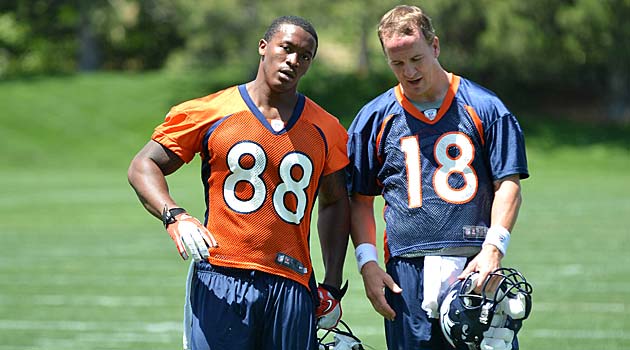 Each week, JetNation will highlight three opposing players to keep an eye on. This week, the Broncos and we leave out the obvious player to watch (we are looking at you Peyton Manning).
1) Emmanuel Sanders, WR: Everyone knows about Demaryius Thomas, Julius Thomas and even Wes Welker. Everyone knows about the departure of Eric Decker. Not everyone knows about Emmanuel Sanders, who was brought in this offseason as a free agent from Pittsburgh. While Sanders has no touchdown catches, he leads the team in receptions and yards. Sanders quickness is a tough matchup for any corner to handle.
2) Chris Harris Jr., CB: The Jets would be wise to not test corner Aqib Talib too often, which means more work for Chris Harris. Harris has responded well this year, with 14 tackles and an interception. Per ProFootballFocus.com, Harris is also coming off his strongest game of the year last week against Arizona. We'll see how the Jets attack a talented secondary.
3) Von Miller, OLB: Last week, the Jets offensive line got whooped. Part of it had to do with Geno Smith holding the ball a little too long, but part of it had to do with the Jets line just playing really poor. They'll be tested even more when Von Miler lines up across from them. Miller has been a dominating force the day he stepped into the league and is keeping that up with his four sacks this year. The offensive line play will have to be much improved.
Videos
NY Jets OTA Recap; Robert Saleh Cancels Minicamp