Home Slider Jet News Jets Report Card
New York Jets Report Card: Week 6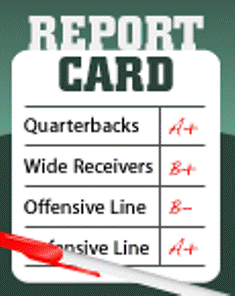 New York Jets Report Card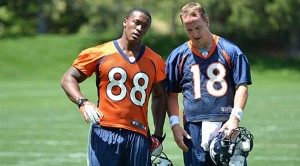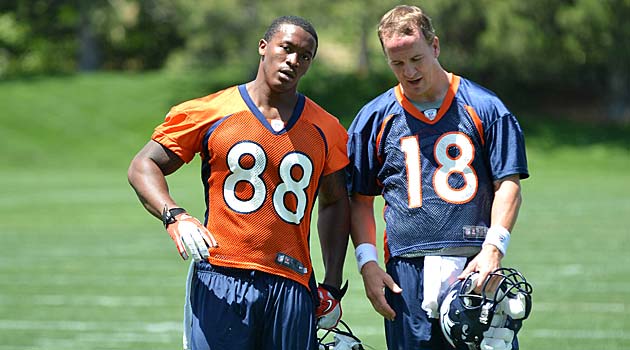 Week 6: Denver Broncos @ New York Jets
Quarterback: D+
Geno Smith: 23/43, 190 yards, 2 TD, 1 INT, 2 carries for 11 yards
Geno Smith was well on his way to an F in the 1st half, but rebounded ever so slightly with his 2nd half performance to finish… well, still pretty bad. He didn't allow a turnover until the last drive of the game, so there's that. Hooray for small victories.
Running Backs: F
Chris Johnson: 3 carries for 9 yards, 1 recepetion for 2 yards
Chris Ivory: 8 carries for 7 yards, 1 reception for 14 yards
Bilal Powell: 2 carries for 4 yards
Someone should have told the Jets running backs that the game started at 1 PM, because they didn't seem to realize it. This was one of the worst games the Jets have had on the ground in decades and the backs were even quiet in the passing game.
Wide Receivers/Tight Ends: C-
Eric Decker: 6 receptions for 54 yards, 1 TD
Greg Salas: 1 reception for 27 yards
Jace Amaro: 10 receptions for 68 yards, 1 TD
Jeremy Kerley: 1 reception for 4 yards
T.J. Graham: 1 reception for 11 yards
Jeff Cumberland: 2 receptions for 10 yards
Decker, Salas and Amaro each made some plays (well, in the case of Salas, just 1 play) but this group was plagued by drops much of the day. Despite a drop that could have cost the Jets big time, this was another step forward for rookie Jace Amaro and that's encouraging. What has happened to Jeremy Kerley? He's been quiet all season.
Offensive Line: D
The offensive line never established the run and Geno was under significant pressure all day. Much to the surprise of most fans, the replacement of Brian Winters due to injury didn't seem to help, either.
Defensive Line: A-
The defensive line continues to be a strength for the Jets. This is clearly where the Jets team leaders are located. Wilkerson and Douzable both contributed a sack, and the big guys up front had Manning disoriented at times.
Linebackers: C
The Broncos ran all over what was supposed to be a stout run defense. Without starter Montee Ball, the Broncos backs still put up 138 yards on the ground.
Secondary: B-
The Jets secondary actually held up decently against one of the top passing games in the league. Manning posted just 237 yards through the air. This accomplishment is even more impressive considering that Dee Milliner left the field with an injury after the 1st series. Some of Manning's passes were completed into very tight windows. The secondary still has major issues pulling down an interception, though.
Special Teams: D-
Given that the Jets had 12 draft picks this year, it's highly disappointing that they have to continue putting a guy like Walt Powell out there to return kicks and punts. He is a rookie, so maybe you want to give him a break. But when you put the ball on the ground twice on kicks and punts in 1 game, you need to be benched for the remainder. Punter Ryan Quigley has been hot of late,  but had a pedestrian game today. Nick Folk remains a perfect 9/9 on field goals.
Coaching: C+
The Jets made some nice adjustments to improve offensively in the 2nd half, and the same could be said about the defensive adjustments. That said, the coaching staff also whiffed on a challenge.
Videos
New York Jets OTA Presser Takeaways, Aaron Rodgers' Impact and Summer Delusion