Home Slider Jet News Player interviews
JetNation Interviews Jeremy Kerley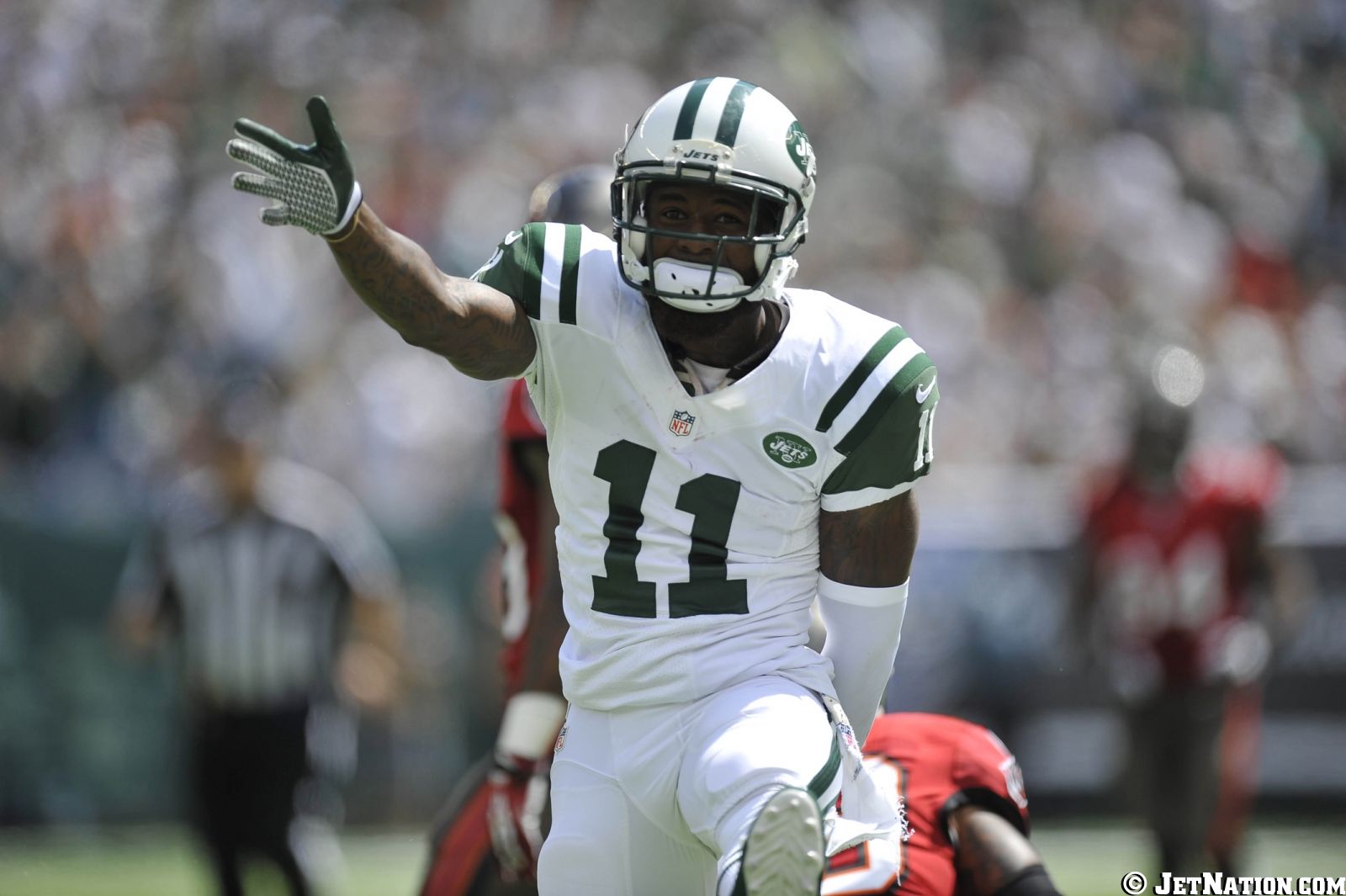 Glenn Naughton of JetNation.com had a chance to take part in a blogger press conference today with recently re-signed Jets wide receiver Jeremy Kerley.  JetNation covered a variety of topics and here's what Jeremy had to say.  As always, a big thank you to the New York Jets for allowing JetNation.com to take part in today's conference.
Glenn Naughton: Jeremy, in regards to getting the new contract done was it a painless process?  When did the talks start and how quickly did it come together?
Jeremy Kerley: We've been working on it for a while and it's been a pretty good process.  When you're dealing with something like this that can change your life forever you want to make the right decision.  That's why the process went on for a while and I'm definitely happy with everything that went down.  Like I've always said, I want to be a lifetime Jet so to  hopefully be here for another four years is something I'm excited about.
Glenn Naughton:  Jeremy, this week we're seeing with Rex in the media that despite the slow start he's keeping things loose and upbeat.  We saw that he jumped in on the Bills teleconference the other day and  had a little fun, how much does it help you guys out that Rex is being exactly who he is and not panicking.
Jeremy Kerley: Oh man, I think that's big.  For our head coach to do that, you know we lean towards our coach so when he leads like that it's good.  We're not in a panic mode and I don't think we need to be in a panic mode.  A lot of our games have come down to the wire so we don't have any reason to hang our heads.  We have to lift our heads up and keep playing football and that's what we intend to do.
Glenn Naughton:  Jeremy, between going 8-8 last year and the slow start this season, you guys are 9-14 over that span.  Looking a little closer at the numbers though, you guys are actually 5-1 when you have five or more catches and it's been up and down this year in terms of your targets.  Have you seen anything in the game plan that makes you think you might get a little bit more involved because the numbers show that the team does perform better when you're more involved in the offense.
Jeremy Kerley:  I hope so man.  I think the number one thing is bringing in Percy.  It could free me up so time will tell.  I'm not a selfish player so if the ball comes to me one time or twenty times I'm gonna' be the same guy regardless.
Glenn Naughton:  With you guys playing so may close games this year decided by one score and you guys having a chance to tie it late, it almost seems like you have to play a perfect game and there have been some issues with the punt return game.  You've been back there in the past and were pretty sure handed and did a good job.  Has there been any talk this season or this week about putting you back there again?
Jeremy Kerley: I think it's a consideration and something we've looked in to.  I've been in situations where I've muffed a punt before and it's a tough thing.  Everybody thinks it's kind of easy to just catch the ball but you have guys running in your face and field it from high in the air.  You have to catch it and on top of that try to make something happen.  But I'm comfortable with it and hopefully the  coaches have enough confidence in me to know I do have sure hands and I will catch it.
Glenn Naughton: Have you had any contact this week with Jerry Hughes?  I know he's a guy you played with at TCU for three years and he's done a really nice job for the Bills last year and starting for them again this year.  Is he a guy you've stayed in touch with?
Jeremy Kerley:  Yeah man, I texted him one time and he texted me back but I tried to facetime him and he's not answering my phone calls because I think he's scared of me.  He'll probably text me next week.
Glenn Naughon: Jeremy, what do you think about the development of Jace Amaro? We've seen him get a lot of reps and becoming a bigger part of the offense after getting off to a slow start.  What's impressed you about Jace?
Jeremy Kerley:  The thing that impresses me about Jace is that he's going to get better.  It seems like every game he gets better and better.  He's adapting and starting to come in to his own and making an identity for himself.  The biggest thing I've seen with him is that when you throw it to him, he's in the right place at the right time getting separation and getting open.
Glenn Naughton:  Jeremy, with Buffalo having lost Darius Byrd to free agency in the off-season, how much different do they look to you on film with him not being there?
Jeremy Kerley: I kind of grew up playing with Aaron Williams, so I think he's a ball hawk back there.  He's a corner turned safety so he has good coverage skills and I actually didn't even notice Byrd wasn't there anymore so that kind of tells you what I think about him not being there.
You can continue the conversation and let us know what you think about Jeremy Kerley in our forums.
Videos
Aaron Rodgers Injury Fallout & Jets/Bills Recap