Fantasy Football Fantasy Sports Featured Editorials
Fantasy Football Week 9 Start 'Em or Sit 'Em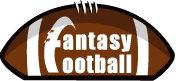 Welcome to our 9th installment of Start 'em and Sit 'em.  I try and not call out obvious decisions or top 6 players at QB, top 15 at RB or WR and make this productive for possible decisions that each fantasy owner has to make each week.  This is a huge bye week with Atlanta, Buffalo, Chicago, Detroit, Green Bay and Tennessee off this week.   Last week we had a good week going 9-2 in the Start 'Em and 5-5 in the Sit 'Em.  I will be away on vacation next week as a FYI.  Please feel free to direct any questions to me on Twitter.   Let's get to this week's list;
Start 'Em
Colin Kaepernick –  His last game on the road against the Rams was his best of the season and that defense has gotten worse (if possible), it should be a huge week.
Eli Manning –  He always has a big week off the bye and has a good match up at home against a team that was lit up on the road last week,
Denard Robinson –  With 2 very good week in the books and getting a bad run defense in the Bengals, enjoy the ride.
Chris Ivory –  If the Jets are going to stay in the game, he should get at least 15 carries and now has the RB1 job by himself.
Bobby Rainey –  Martin is out this week and the Browns are pretty awful versus the run, the few times he has gotten a ton of touches he has performed well.
Rueben Randle – He gets 10 targets a game and should run free against the Colts.
Brandin Cooks –  He is back in Brees good graces and gets a bad Panthers defense on Thursday night.
Allen Robinson – He is the king of garbage time points but they count the same.
Jason Witten-  The Cardinals are shaky defending tight ends and if its Weeden, I can see 8-10 targets.
Bench 'Em
Tony Romo – he looked awful when he came back and is a game time decision, do not take the chance it is not worth it.
Ben Roethlisberger –  Coming off a huge week, the defense is tougher and he should come back to earth.
Jerick McKinnon –  He is getting the touches but Washington has been good against the run.
Frank Gore –  The Rams have done well against bigger backs and with it being so easy to pass against them, Gore just will not get enough chances.
Tre Mason –  Stay far away from the Rams running backs, even Fisher is drawing straws on the sideline.
Doug Baldwin –  The Raiders are actually pretty good against Wr's.
Marques Colston –  With one good game all year, if he had a different name he would be much farther down any rankings.
Michael Floyd – He only has 18 targets in last 4 games, wait and see if Palmer starts looking for him again.
Zach Ertz – He just does not get consistent targets to start him week in and week out.
Here are a few fantasy streaming defenses that may be available-  Bengals, Browns, Chiefs and Vikings
I wish everyone luck this week and let me know if you have any questions.
Fantasy Mike
Videos
Aaron Rodgers Injury Fallout & Jets/Bills Recap