Featured Editorials Home Slider
For New York Jets GM's, Quantity Rarely Means Quality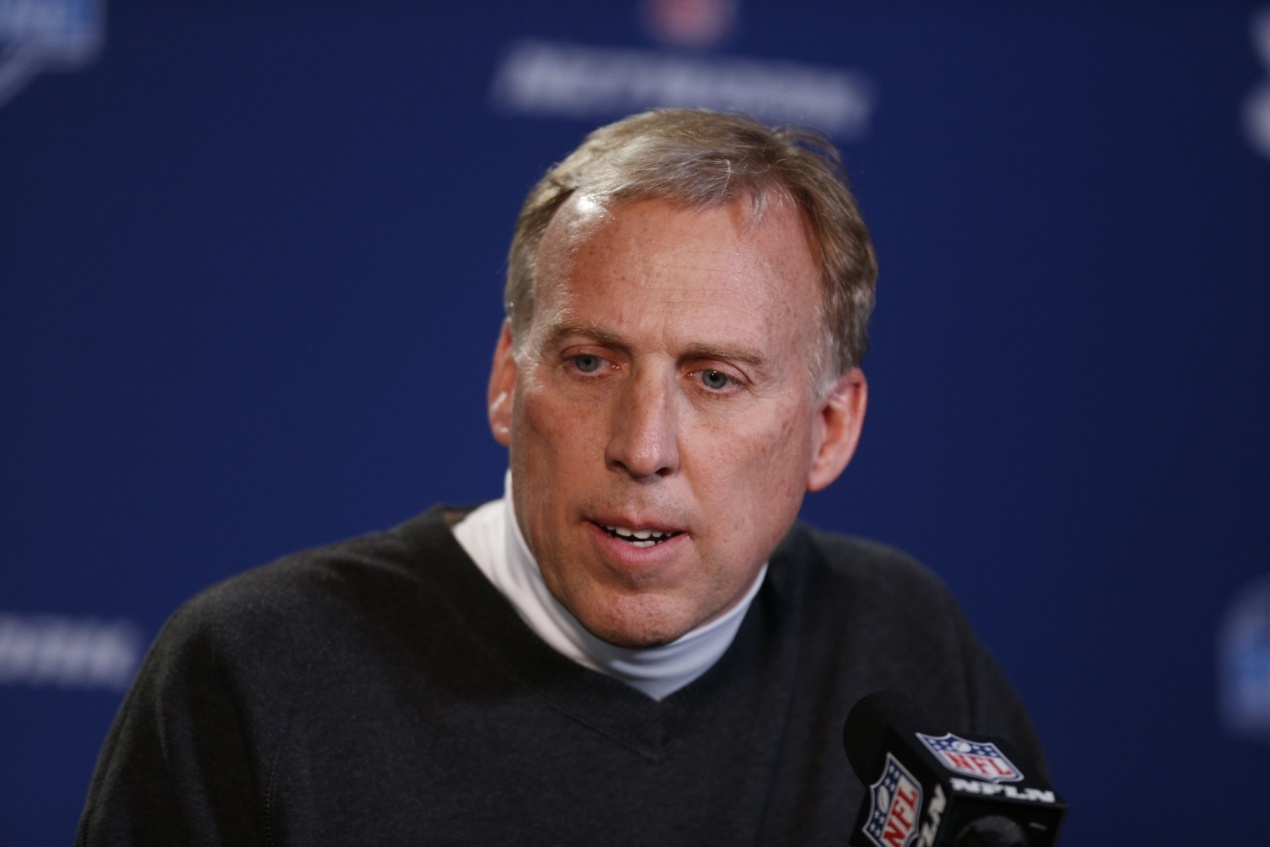 Of all the criticisms being hurled at current New York Jets General Manager John Idzik, much of it is rooted in what little production fans have seen from this years twelve-pick draft class. Highlighted by first round selection, safety Calvin Pryor and second round tight end Jace Amaro, there are legitimate concerns that a draft in which the Jets owned so many selections could wind up being a huge let down. This was/is a team desperately in need of an infusion of young talent. Fans want to know, how can the general manager of a professional football team manage to miss on so many picks in a single draft? Of the twelve picks Idzik made this past year, only five are currently on the active roster (Pryor, Amaro, OG Dakota Dozier, OLB Ik Inemkpali, and OLB Trevor Reilly). The potential failure to acquire multiple significant contributors with so many picks is a rare feat, but hardly unheard of for the New York Jets.
JetNation.com reviewed the four drafts in which the Jets have owned ten or more selections over the past 20 years and from the looks of it, if Pryor and Amaro wind up being solid players, Idzik will have produced some of the best results of any such draft.
By far, the best draft any Jets GM has had in which he owned at least ten selections over the past twenty years would have to go to Mike Tannenbaum. As GM from 2006-2012, Tannenbaum's first draft was one in which he had ten selections. Of those ten, he chose two pro-bowl offensive linemen in OT D'Brickashaw Ferguson and C Nick Mangold. He also chose college QB Brad Smth who was converted to WR/KR and "wildcat" quarterback. While Smith was invisible as a receiver, he did make several big plays out of the "wildcat" and as a return man. After the Smith selection, Tannenbaum chose RB Leon Washington who added an explosive dynamic to the Jets offense as a RB and KR that some would argue they haven't replaced until the recent acquisition of WR Percy Harvin. Washington's time with the Jets was cut short due to a serious leg injury and contract dispute, but he was an excellent value pick for the Jets as a fourth rounder in that 2006 draft.
Prior to 2006, the only other times over the past 20 years that the Jets chose ten players in a single draft occurred in back-to-back seasons, 1997 and 1998. Having gone a paltry 1-15 the year before, the Jets brought in former New York Giants Super Bowl winning head coach Bill Parcells and gave him full control of football operations as coach and General Manager. Parcells instantly gave the Jets a level of credibility that no other Head Coach could have. Before even playing a game under Parcells, teams knew that these wouldn't be the same old Jets on the field and they weren't. In the draft room however, it was a completely different story.
In his first draft as the Jets' boss, Parcells dealt his way to eleven picks, starting with the trade of the number one overall selection. The consensus #1 pick that season was LT Orlando Pace but Parcells chose to move down to #8 and select LB James Farrior. Farrior was a solid player for the Jets, but didn't become a dominant force until leaving to play for the Pittsburgh Steelers when his rookie contract expired. After that first pick, the Jets' draft looked like this:
DT Rick Terry
WR Dedric Ward
DE Terry Day
RB Leon Johnson
G Lamont Burns
DB Raymond Austin
LB Tim Scharf
QB Chuck Clements
DB Steve Rosga
DT Jason Ferguson
While Ferguson would go on to have a stellar NFL career and Ward and Johnson had a couple of moments, it's largely a list of guys who never made an impact on the field, and a waste of a draft in which the expectations for Parcells' personnel decisions were clearly not met.
The following year, Parcells and the Jets would make twelve selections over the course of the draft. While the selections were split fairly evenly along the lines of offense/defense, it made little difference as once again, Parcells and the Jets walked away just about empty-handed. Again the Jets went defense first when he selected DE Dorian Boose out of Washington State in round 2. Boose would play 44 forgettable NFL games over the course of his four year career, failing to register a single sack, and recording just nineteen tackles. After the Boose selection, Parcells went with the following group of players.
DB Scott Frost
DB Kevin Williams
OT Jason Fabini
LB Casey Dailey
G Doub Karczewski
TE Blake Spence
T Eric Bateman
DE Eric Ogbogu
WR Chris Brazzell
FB Dustin Johnson
TE Lawrence Hart
The best selection of the bunch turned out to be OT Jason Fabini in the fourth round out of Cincinatti who would go on to play both tackle positions for some of the best offensive seasons the Jets would ever produce while blocking for RB Curtis Martin. As for the rest of the bunch, Blake Spence blocked a FG against the Broncos in the 1998 AFC championship game, and Eric Ogbogu hung around for a few years as a journeyman. All things considered, not a very impressive haul.
Looking at both Parcells drafts, the Jets made 23 selections that produced only three starting players. A mind boggling fact for any NFL talent evaluator, let alone a highly respected Hall of Fame Head Coach. So while the John Idzik era may feel like the worst many of us have ever seen, keep in mind that there have been other men, with more impressive resumes than Idzik, who have failed this franchise and its fans when called to the podium on draft day.
Sadly, for the New York Jets and their fans, quantity hasn't always meant quality no matter who was calling the shots.
Videos
Aaron Rodgers Injury Fallout & Jets/Bills Recap