Featured Editorials Home Slider
Jets Draft Position Takes Center Stage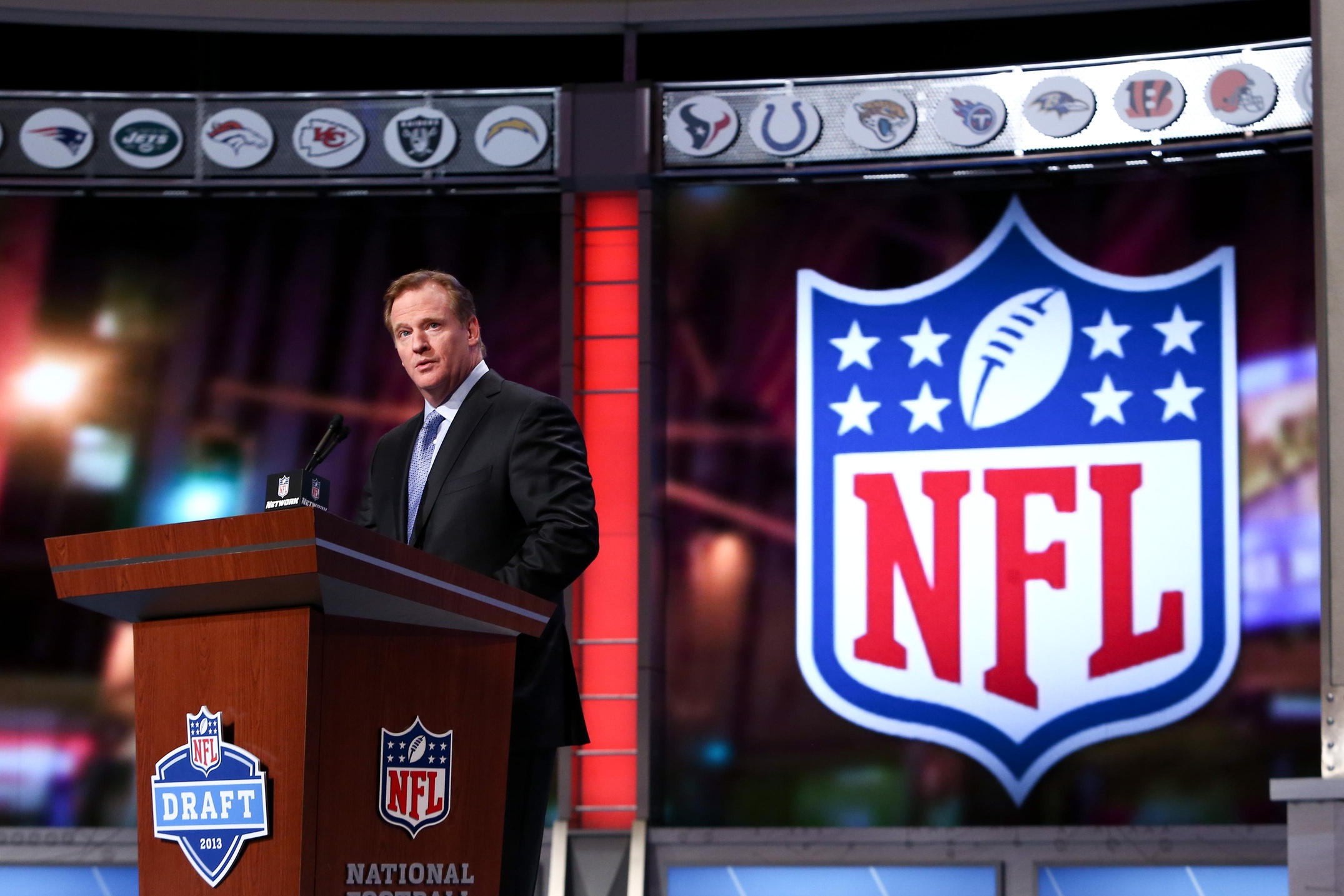 As Rex Ryan and the Jets prepare for a prime time showdown against the division rival Miami Dolphins on Monday night, many Jets fans will undoubtedly  be arm in arm with the Miami faithful in rooting for the South Florida Fish, but for much different reasons.  Fins fans will be hoping for a playoff berth, while Jets fans will have their eyes solely on draft position. Given the fact that General Manager John Idzik appears to have bombed his first two drafts, some wonder if a higher spot in the draft will do the Jets any good at all.
A loss to the Dolphins would leave the Jets at 2-10, and in a four-way tie for the second overall selection with the Jacksonville Jaguars, Tennessee Titans and Tampa Bay Buccaneers.  This of course will place added importance on the Jets' week fourteen game against the Titans in Tennessee.  At 1-11, the Oakland Raiders look like a lock to secure the number one pick following their 52-0 loss to the St. Louis Rams on Sunday.
A look at all of the Jets remaining opponents (Mia, Min, Ten, NE, Mia) and given Rex Ryan's history against rookie quarterbacks, some might say the Jets don't have a legitimate chance at a top-2 selection.   Over the last four weeks of the season the Jets will face two rookie quarterbacks  (Minnesota's Teddy Bridgewater and Tennessee rookie Zach Mettenberger).  Ryan's defenses have thrived against rookie signal-callers in the past with Russell Wilson being the only rookie ever to beat Ryan in his first try.  This time, however, Ryan will have significantly less talent than he has in the past, which means that as of now his history doesn't mean much at all.
Another factor for the Jets heading down the stretch is that they'll be doing battle with some inexperienced players.  These final five games are going to be an audition for several youngsters, many of whom haven't performed well enough to garner any significant playing time up to this point in the season.  Rookie OLBers Trevor Reilly and Ik Inemkpali will see increased reps, while the Jets' two best defenders may not see much action for the rest of the season.  Mohammed Wilkerson has a turf toe "type of injury" that will not require surgery but will keep him sidelined for a yet to be determined time frame, while standout defensive lineman Sheldon Richardson was slowed by a bad back this week in practice.  Rookie TE Jace Amaro will also miss this week's game with a concussion and his status beyond that is unknown at this time.
So as Ryan's time with the Jets comes to a close, many Jets fans will be hoping to see Geno Smith play like, well…Geno Smith, and for a beleaguered secondary continue allowing touchdowns at a breakneck pace.  Smith's league-worst production and the struggling secondary may be the Jets' only hope at the number two pick that could allow them the opportunity (again) to draft a franchise quarterback in Oregon's Marcus Mariota, or Florida State's Jameis Winston.
The draft watch started early yet again for Jets fans this season, and Monday night will be yet another stepping stone for yet another high draft pick and yet another New York Jets re-building period.
Videos
Aaron Rodgers Injury Fallout & Jets/Bills Recap