Home Slider Injury Report Jet News
Wilkerson and Amaro Out Again and Other Inactives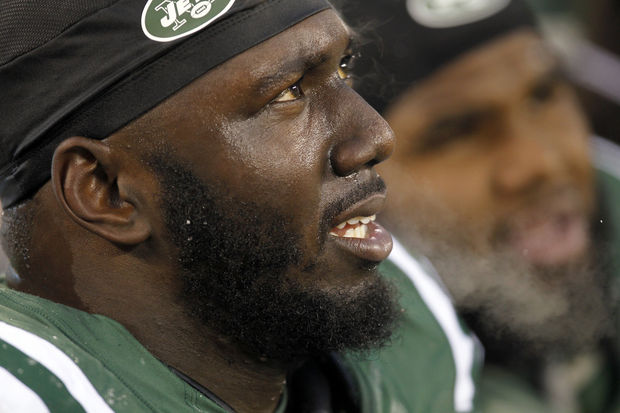 #Jets inactives for #NYJvsMIN pic.twitter.com/x4KHGw71oX

— New York Jets (@nyjets) December 7, 2014
Both Muhammad Wilkerson and Jace Amaro will be inactive again for today's game. Wilkerson is dealing with turf toe, while Amaro is still recovering from a concussion. Today's inactives sheet is actually the exact same as last week's.
Other inactives include: Matt Simms, Dakota Dozier, Wesley Johnson, Walt Powell, and Josh Thomas
Many angry Jets fans were calling for Matt Simms under center after Michael Vick failed to produce against the Bills and was benched after two mediocre starts for the Jets. Unfortunately for them, the Jets management had other plans and put Geno Smith back in to see if they could get something out of him during the rest of this lost season. Even if Geno excels in the last quarter of the season, it should mean little to nothing seeing as the Jets fell into that trap last season and it proved to be disastrous. Rex Ryan shut down any possibility of a Matt Simms start with a simple "No."
The offensive line's pass blocking this year has been suspect to say the least, although the run blocking has been impressive at times. There will likely be a couple changes to the O-line in the offseason, with Brian Winters on IR and Aboushi stepping in that position is up in the air; as well as Willie Colon's spot. Guard will likely see some changes, and it's yet to be seen where Dakota Dozier or Wesley Johnson fit in that puzzle. Dozier has a small chance if he can make an impression in training camp next year.
Josh Thomas and Walt Powell both saw little time on the field for the Jets. With the secondary being a mess, and the kick return game belonging to Percy Harvin both of these guys are likely done with the Jets after this season.
How low can the Jets go? At this point the best thing for the Jets would be to follow last week's game plan and just make a run for the #1 pick in the draft… It makes you feel bad for the players who do lay it all out on the field each week, but the Jets are in for a lot of changes this offseason and hopefully ones that will help turn this franchise around.
Videos
Aaron Rodgers Injury Fallout & Jets/Bills Recap