Featured Editorials Home Slider
Southern Cooking With The Jets & ICE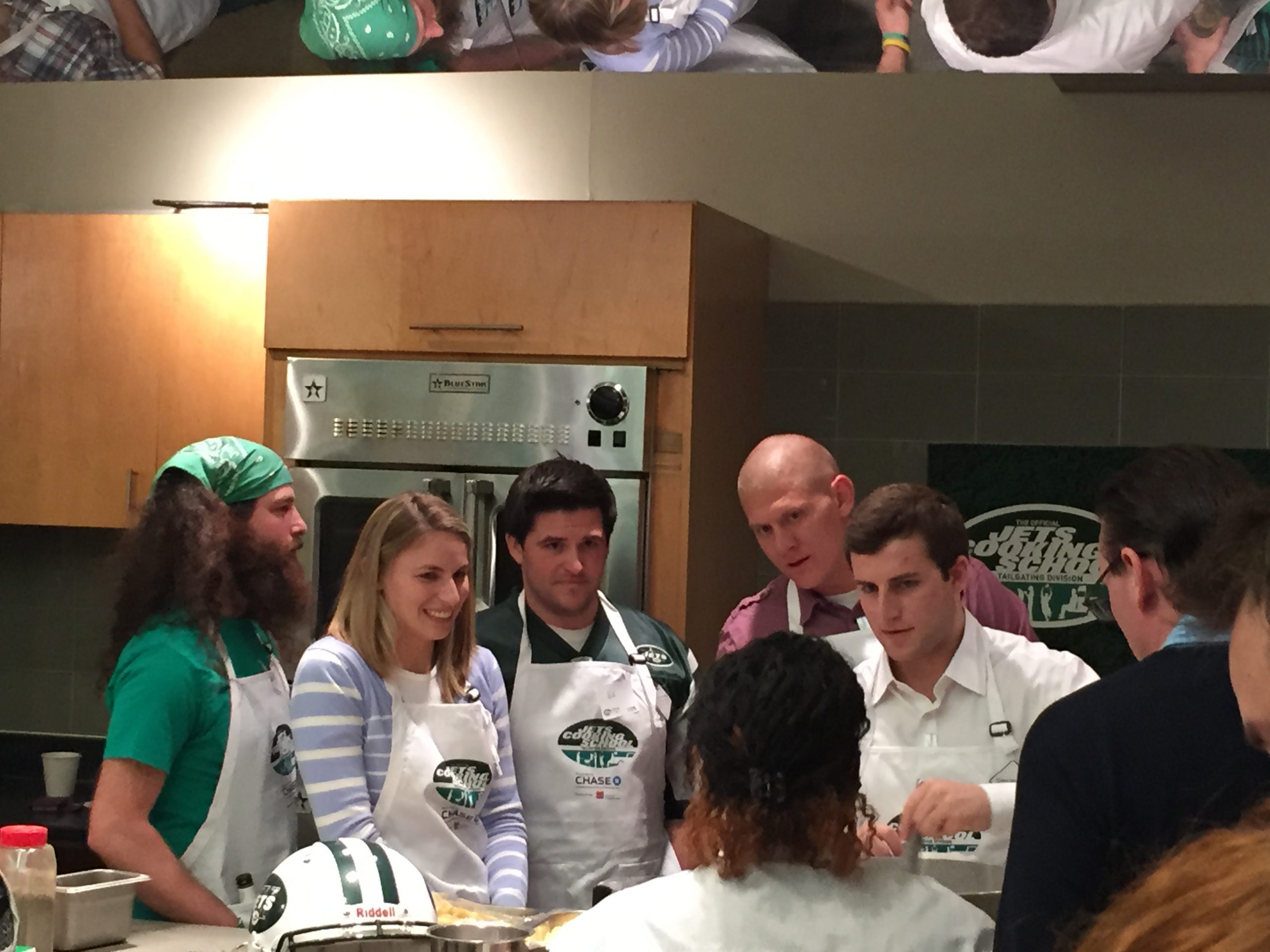 On Monday, December 8, 2014 the Institute of Culinary Education (ICE), Chase, and the New York Jets had a pre-tailgate, Tennessee-style.    Prior to the event, guests were able to sample the menu  via passed hors d'oeuvres paired with their choice of wine or beer.  Offensive Lineman Willie Colon, Kicker Nick Folk, and Tackle Breno Giacomini were assisting the ICE chefs in different kitchens.  Fans were able to participate and learn how to cook southern comfort classics such as grits with shrimp, southern fried chicken, and buttermilk biscuits with cream gravy and Premio Sausage.  After, fans were able to enjoy their home-cooked meals while watching Monday Night Football.  They were also able to get autographs and take pictures with the players.
The next (and final) ICE event with the New York Jets will be Saturday, January 31, 2015 from 1pm – 5pm at MetLife Stadium.  Fans will explore "Flavors of the AFC East," and registration includes access to the ICE VIP Jets Experience, which directly follows the event.  Fans will go home with Wüsthof knives, beer glasses from MillerCoors, and JackBlack grooming products.  And as always, your favorite Jets players will be there as well.  Go to ice.edu/jets to sign up!
These events are always fun, and JetNation will definitely be there representing.  We would love to see you guys there!
Videos
Was Boomer Right to Blast Becton? Former Jets QB Sounds off Against Jets Tackle.