Jets Top Titans; 16 – 11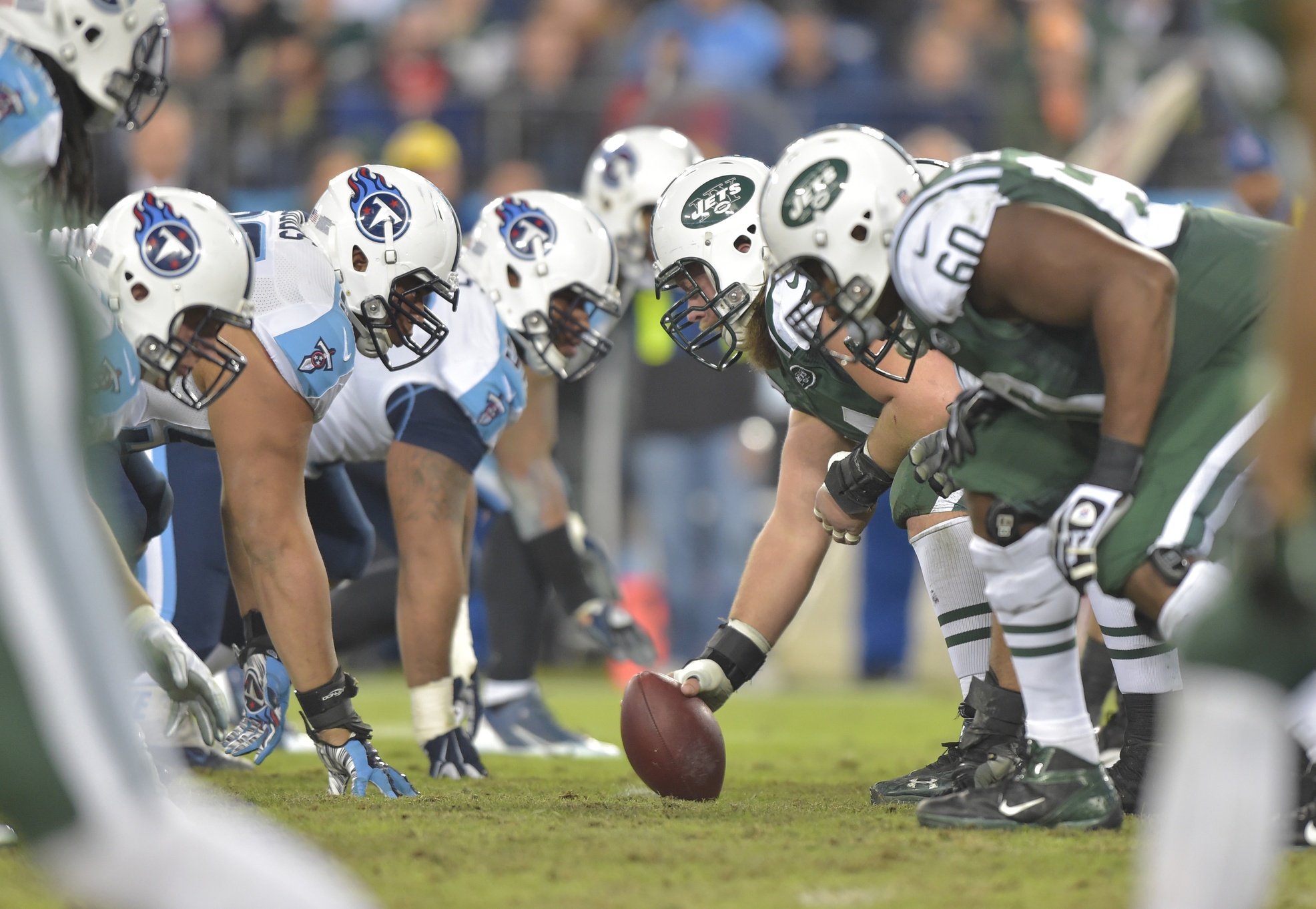 The New York Jets traveled to Tennessee and came out on top by a score of 16 to 11. Jets fans are sounding off on the victory and the draft implications in our New York Jets forum. Here are the grades from the game in our New York Jets Report Card.
Also, here are notes from the game….
Captains:
#5 QB Matt Simms, #10 WR T.J. Graham, #21 RB Chris Johnson, #78 DL Leger Douzable.
John Conner:
FB John Conner hauled in a nine-yard touchdown pass for his first career touchdown reception and first catch of the season. The catch capped off a five-play, 81-yard, 1:29 drive to give the team a 10-8 lead.
Quinton Coples:
OLB Quinton Coples brought down QB Charlie Whitehurst for a seven-yard sack with less than two minutes remaining in the game. The sack was Coples' fourth on the year.
Eric Decker:
WR Eric Decker reeled in a season-long 48-yard pass from QB Geno Smith in the third quarter to set up a Jets touchdown drive. Decker led the team with seven receptions for 100 yards on the day. The game marked his first 100-yard performance as a Jet.
Nick Folk:
K Nick Folk connected on a 51-yard field goal late in the second quarter to bring the game within two points at 5-3. The kick marked his third 50+ yard field goal this season, tying a career high.
T.J. Graham:
WR T.J. Graham recovered a muffed free kick in the second quarter, his third special teams fumble recovery of the season.
Chris Ivory:
RB Chris Ivory scored on a one-yard touchdown run to give the Jets a 16-11 lead late in the fourth quarter, capping off an 11-play, 76-yard, 5:11 drive. The touchdown was his sixth of the season, setting a career high.
Chris Johnson:
RB Chris Johnson's 37-yard run on a direct snap put the Jets inside the five-yard line to set up RB Chris Ivory's game-winning score. He totaled 55 yards on 10 rushes on the day.
Geno Smith:
QB Geno Smith completed 16-of-28 passes for 179 yards and one touchdown, compiling an 88.2 passer rating. He added 16 rushing yards on four attempts. Smith connected on three-of-five passes for 66 yards, including a 48-yard pass to WR Eric Decker and a nine-yard touchdown pass to FB John Conner, on the team's five-play, 81-yard, 1:29 touchdown drive. Smith later led an 11-play, 76-yard, 5:11 drive that ended in RB Chris Ivory's one-yard touchdown run. The drive marked Smith's fifth-career game-winning drive.
Videos
Aaron Rodgers Injury Fallout & Jets/Bills Recap