Featured Editorials Home Slider Jets Report Card
New York Jets Report Card: Week 15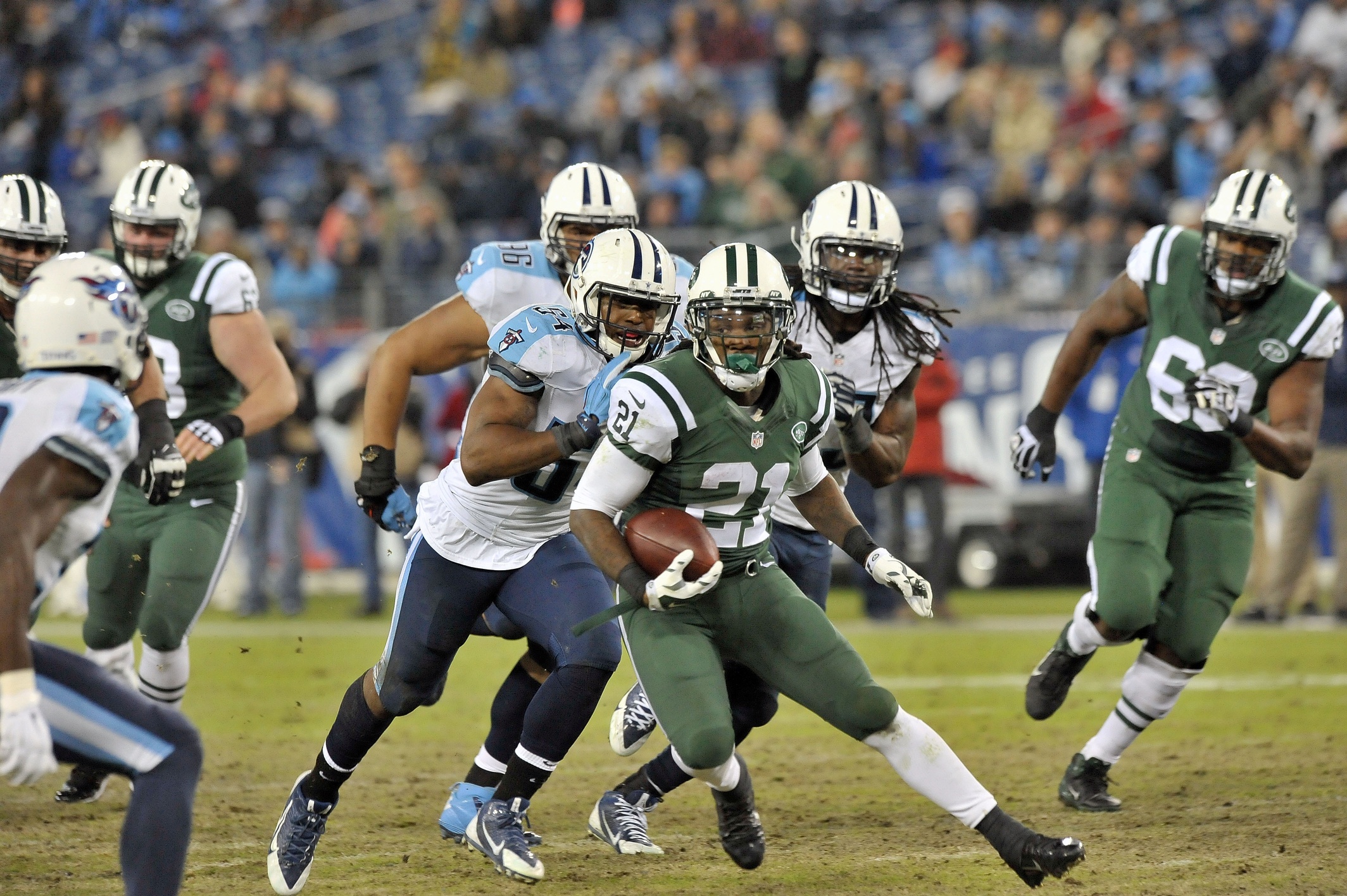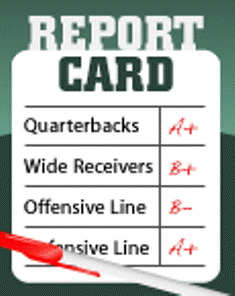 New York Jets Report Card
Week 15: New York Jets @ Tennessee Titans
Quarterback: D+
Smith: 16/28, 179 yards, 1 TD, 4 rushes for 16 yards
Geno Smith is very poised in the pocket—when the pocket happens to be his own endzone. Geno got hit with another safety today, and is now simply playing out the string for the Jets, no chance he starts next year. If his stat line doesn't look so bad to you, try watching the game.
Backs: C-
Johnson: 10/55
Ivory: 12/25/1, 1 reception for 1 yard
Powell: 1/8, 2 receptions for 10 yards
Conner: 1/0, 1 reception for 9 yards, 1 TD
You didn't get too much out of the backs today, though Johnson had a nice 40+ yard rush and Conner caught a touchdown.
Wide Receivers/Tight Ends: C
Decker: 7/100
Cumberland: 2/22
Amaro: 1/20
Graham: 1/9
Owusu: 1/8
Harvin: 0/0, 1 rush for 10 yards
Eric Decker had 100 yards on the day, but the rest of this group was stifled by the Titans. Kerley was held without a catch. What's gone wrong for him this season?
Offensive Line: D
Pass protection has been a major issue for the Jets O-Line and that trend continued today. Another persistent problem is penalties.
Defensive Line: C-
Granted, the Jets didn't have Mo Wilk on the field today, but with the Titans line being heavily banged up as well, it's got to be disappointing that this unit didn't generate a better pass rush.
Linebackers: C
Coples had his best game of the season, but the Jets linebackers are so obviously lacking in speed that they are easily exploited in the passing game.
Secondary: D
They surrendered big plays to Charlie Whitehurst and a Titans team that only dressed 3 receivers. That about says it all. This is the group John Idzik was confident in?
Special Teams: C-
With Harvin taking the day off from special teams, the Jets lacked that explosiveness that they've had in the return game for the past few weeks.
Coaching: C
The Jets staff drew up a gameplan that was just barely good enough to let them slip by an abysmal Tennessee team.
Videos
NY Jets Phase 3 OTAs, Expectations and a Minor Calf Tweak with Greg Renoff