5 Thoughts On The Jets' Win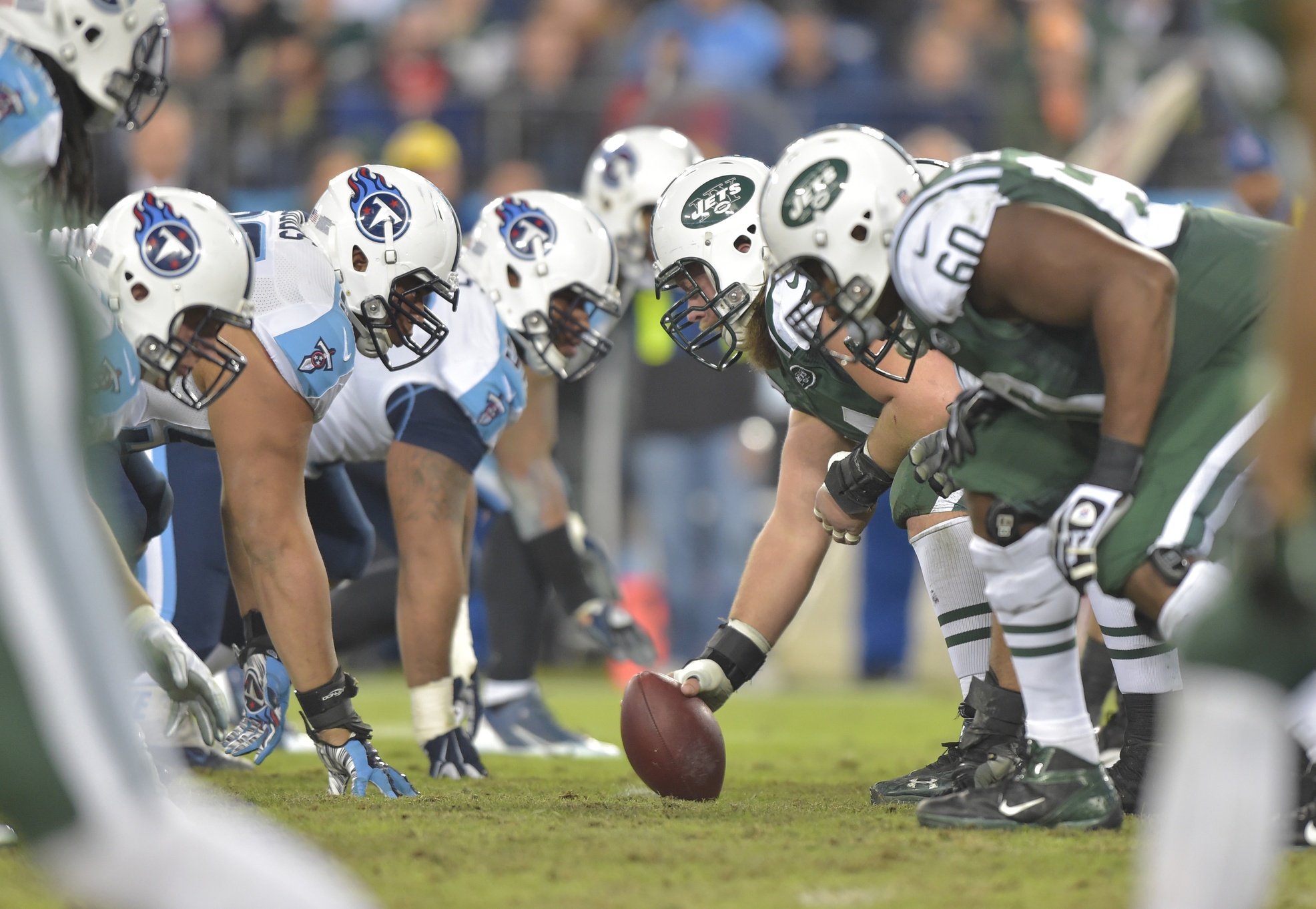 Well, it doesn't mean a whole lot, but the Jets pulled off one more win on Sunday, topping the Titans 16-11. Frankly, a contest between what were two 2-11 teams heading into the game could probably legitimately be called the least significant/entertaining match-up of the NFL season. However, with the current state of the Jets, the New York faithful have to take what they can get. And in a weird way, even under nearly embarrassing circumstances, it felt nice to win one. Here are five observations from the game, for anyone who missed it.
1. So Much For Vengeance
Part of the narrative entering this game (particularly for those digging for fantasy football sleepers) was that Chris Johnson may be poised for a solid game. The Titans' run defense is notoriously horrific, and Johnson would surely love to torch his old team, because why not? ESPN even quoted Johnson as saying "of course I want to go out there and tear it up." Well, as it turns out, "tearing it up" means 12 rushes for 25 yards.
2. The Play Calling Was Odd
Speaking of Chris Johnson and his 12 carries, the play calling was kind of bizarre in this one. As mentioned, the Titans came into the game with a horrible rush defense, and the word coming from most of the analysts, fantasy and otherwise, was that both Johnson and Chris Ivory could have big games. Maybe they'd have 20 carries each and the Jets would establish a dominant run game! After all, it's rare that this Jets offense has a clear advantage to exploit. But instead, there were 22 total rushes between the two backs, and Geno Smith threw 28 passes.
3. Geno's "Pro Bowl Flashes" Were Limited
Geno Smith made some waves last week by claiming that he has shown flashes of being a Pro Bowl-caliber QB, and it wasn't lost on the media in calling the game. In fact, even in an official NFL tips and betting preview, Betfair's Luca Bercelli half-jokingly used Geno's ability to show these flashes as part of the justification for the Jets being favored. Whether or not the flashes appeared is up for debate because, of his 28 passes, Geno completed only 16 for 179. But he did refrain from throwing a pick, and his drive and touchdown pass to John Conner were pretty smooth.
4. The Jets Need A Feature Back
The whole backfield committee thing seems to have a strange hold on a lot of NFL coaches, and it doesn't seem to work very often. The Saints have had a hard time establishing a consistent running game because they constantly rotate players; the Panthers have been beyond-unreliable alternating between Jonathan Stewart and DeAngelo Williams; and the Lions instantly got better when they gave Joique Bell clear preference over Reggie Bush. Well, the Jets seem strangely stubborn about giving Johnson equal carries when he's healthy, and it has to stop. CBS Local touched on this in a recent article about Jets building blocks, and they correctly identified Ivory as the man who needs to be trusted. It's about time the Jets give him his due.
5. The Titans Almost Won On A Prayer
It's exceedingly rare to see a team come close to scoring on a final play moving up the field with wild laterals. Yet as Titans QB Charlie Whitehurst said, per ESPN's game recap, "We had a chance with a lateral play to make something happen, and we got pretty close." Close is an understatement. The Titans whipped the ball all over the field as time expired and finished about seven yards shy of the end zone when one more lateral may have done the trick. It would have erased any doubt that the Jets are indeed cursed.
Videos
Aaron Rodgers Injury Fallout & Jets/Bills Recap