Featured Editorials Home Slider
JetNation Sits Down With FireJohnIdzik.com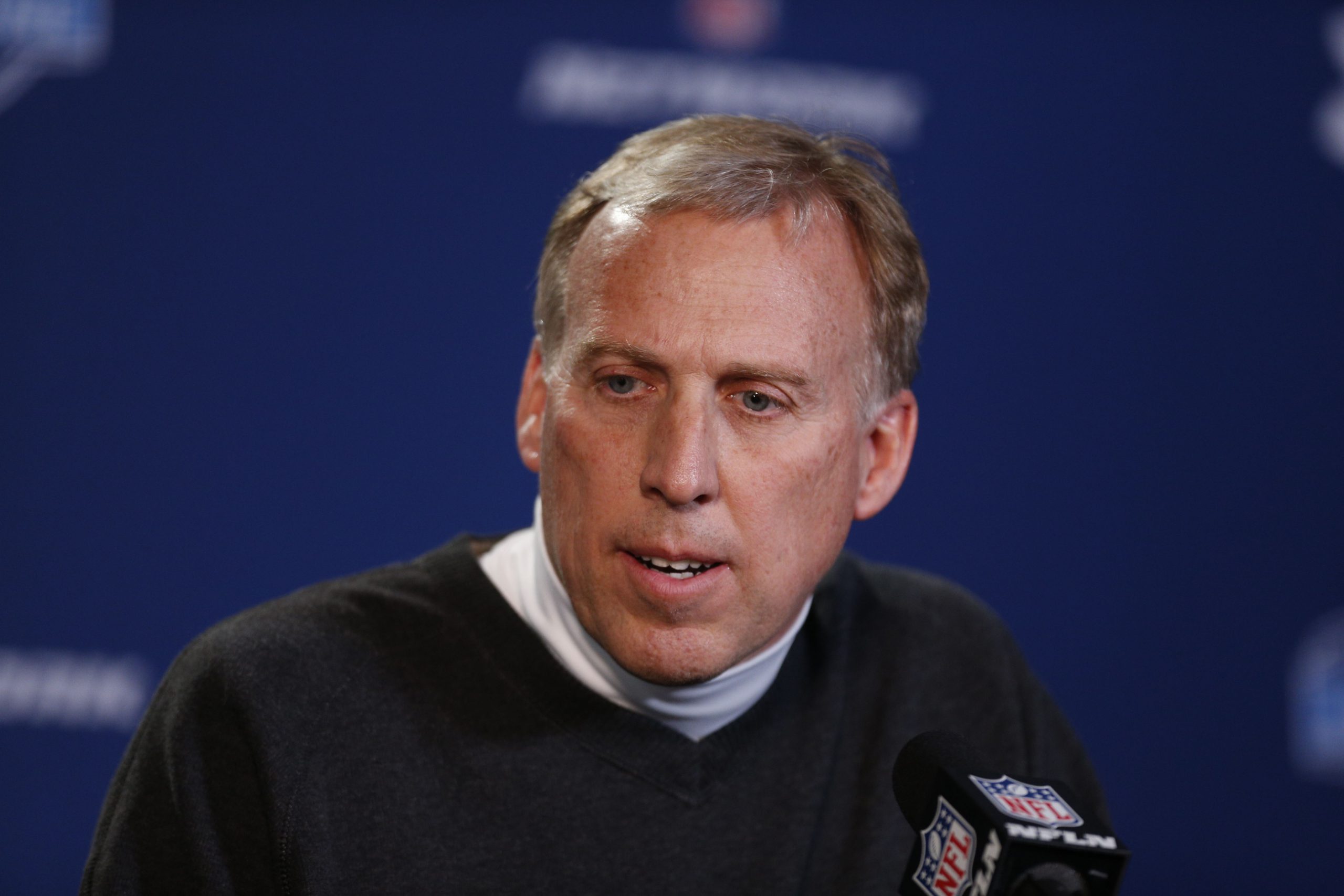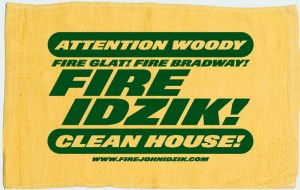 If you're a die-hard fan of the New York Jets and have been for multiple decades, how many times have you found yourself screaming or just simply staring at your television or radio in shock, anger, and disappointment?  How many times have you argued with fans of other teams and defended one Jets blunder after another?  Were you bewildered on April 26th, 1983 when the Jets drafted quarterback Ken O' Brien over Dan Marino?  Years later, when the Jets had the number one overall selection and consensus all-world franchise left tackle Orlando Pace was on the board, what did you think when the Jets traded out of that slot and selected linebacker James Farrior?  Bryan Thomas over Ed Reed, Neil O' Donnell the savior, the Bill Belichick snub, quarterback turned cornerback Vance Joseph "defending" Tim Brown and being embarrassed on Monday Night Football for the whole world to see, trading for Boomer Esiason to appease Reggie White who would then turn around and sign with the Green Bay Packers…and the list goes on and on.  One bumbling incident after another, each one seemingly worse than the last.  How many times has this team driven you to the edge of your Jet fandom, and of those times, how often have you done something about it?  Aside from skipping a few games or refusing to buy Jets memorabilia for a given period of time, most fans are unlikely to do much at all.  More often than not, we grumble and complain along with other disheartened fans while we wait for the next bad trade or blown draft pick that we can spend years shaking our heads over.
Well, whether you're  a die-hard, or even just a fan with a mild interest in the Jets and you own a television, radio or computer, you know that the fed up Jets fans who started the web site FireJohnIdzik.com have taken their angst to another level.  The foursome have gained unmatched notoriety in their attempt to pressure Jets owner Woody Johnson to replace GM John Idzik.  All in an effort to get the franchise turned around and bring it back from depths it has not seen since Rick Kotite's 1-15 embarrassment in 1996.
Glenn Naughton of JetNation.com had the opportunity to speak with two of the founders of FireJohnIdzik.com to find out what inspired their efforts, how they've handled criticism from fellow Jets fans, and the reaction from their supporters, of which there appears to be no shortage.
Jason and Greg are two of the four season ticket holding Jets fans who started this grass-roots campaign that has now gained national attention in the sports world.  Anyone who follows local and national media on twitter has likely seen updates on their efforts.  From putting up billboards, holding up signs at home games, and generating thousands of "fire John Idzik" penalty flags for this week's season finale.  Their efforts have been tireless, but not without backlash from some of their fellow fans.
The group is in somewhat of a no win situation according to Jason, who says that up to this point there have been two types of critics.  There are those who say they're cowards hiding behind their keyboards for not providing television interviews.  Then of course, there is the other side of the coin that has fans accusing them of being reality show-type attention seekers if they do provide feedback to the television media.  Greg puts it in perspective by saying, "We want to be the face of the movement, without actually being the 'face' of the movement".
As with most Jets fans, this season's terrible start had Jason, Greg, Matt, and Jared (their additional founders) feuding over who was to blame for the 2-8 start leading up to Idzik's bye week press conference.  It was that conference, according to the group, that drove them over the edge and onto the same page.  Idzik's comments were downright offensive to Jason who is a business owner himself.  "I'm the boss, and if customers are calling me up because I'm providing them with a garbage product, I can't say 'oh, but you should see how hard my employees are working.  They really want to do well'.  Customers want to hear me say 'we are going to get this fixed' and not 'everyone is great, my employees are great' it's just insulting.  That conference, in my opinion, said Greg, "was a fireable offense in itself.  He inspired no confidence and no accountability. To look for fans to be happy because his team is trying?  They're professionals, they're supposed to work hard".
Anyone questioning the dedication or passion shared by the group should look no further than the fact that when they, like many other loyal Jets fans were priced out of their old seats in Giants Stadium, found a way to keep coming back.   They reduced their total number of seats and paid tens of thousands of dollars in PSL's fees and ticket prices.  Tickets that they claim they're prepared to give up if Idzik is retained after this season. These aren't fair-weather fans offering nothing to the team while sitting back and complaining.  These are paying customers with a legitimate concern and what many would consider to be a reasonable request.  "We're not unrealistic here and expecting a super bowl championship every year.  It's not about the money, it's about the feeling that our money is going to somebody who is competent and using our money wisely".  When I lived out-of-state I drove up for games from Virginia and from Philly.  I'm a passionate fan but this season is just a slap in the face" says Jason.
Idzik isn't the only member of the front-office that's in the crosshairs.  They Jets need to "get rid of everybody" according to Jason.  "The only thing you can do right now if you're Woody Johnson is admit that they've hit rock bottom and it's unacceptable.  Scouts, coaches, even the drumline.  Get rid of everybody and start a new culture.  Are we supposed to do this again next year?  Who wants to spend fifteen thousand dollars on a team that's out of it by October?  I feel like I threw that money in the garbage this year.  I have no problem spending the money if they're heading in the right direction, but at this point it's just incompetence everywhere"
Their frustration with the Jets front office is palpable, and their willingness to put in the time and effort they have up to this point should be commended whether you agree with their message or not.  These are  fans who have given something a shot and stuck with it in the face of harsh criticism.  Albeit the feedback they got from supporters likely make it easier to stomach.
The site was established on the evening of the Idzik press conference.  "In a way, it was like taking a message board rant and turning it in to a web site" according to Jason.  "We thought that maybe if we were lucky, we could put up one billboard at the end of the season" but the site did far more than any of them had anticipated.  When they received their first donation of $25, one fan told them they'd be lucky to put up a billboard by the time the Jets win their next super bowl.  A few hours later, the pot had grown to roughly $300, and by the end of day one, they hit the one thousand dollar mark.  One of the top  Jets beat writers, Kristian Dyer of MetroNewYork ran a story about the site and donations continued to pour in.  Almost immediately following the story the donations hit $2,500.  Criticism of their efforts grew, but  not as fast as the bottom line.  By day four, a web site that started as a spur of the moment method of venting, had hit their target of $10,000.  One season ticket holder even offered to donate close to $5,000, but the group rebuffed his offer and made him a deal.  They wanted it to be as much of a group effort as possible, so taking a donation of that size would squeeze out other would-be donors.  They did however, contact the season ticket holder when they got close to the $9,000 mark as they promised him they would, so that he could make the final contribution of just over $1,000 that would put them over the top.  All of the money donated by fellow Jets fans, many of them season ticket holders, and it didn't end there.  "We said right there on the site that our goal was $10,000 but people kept giving".  When the total went just over $13,000, the group cut off the donations, a decision that clearly undercuts those who claim this is simply a money grab.  Still, skeptics tried to pressure the group to use the money elsewhere.
"It was crazy"  said Jason, "People were saying we were wasting our time and that we should donate the money to a better cause.  How do you explain to somebody that you can't do that?  We started a web site that promised to put up a billboard.  If we used that money for any other cause,  no matter what it was, that would be fraud.  You can't champion a cause to raise money and then tell all of your donors you've decided to use it for something else.  That's stealing, but people actually wanted us to essentially steal the funds and use the money in other than what we'd promised and we weren't going to do that"
With the money raised, the group got to work on fulfilling their goals.  Not only did they manage to fund a billboard, but they launched four different billboards throughout New Jersey.  They worked tirelessly, five  nights without sleep, to send out "Fire John Idzik" T-shirts that were promised to anyone who donated.  They weren't a major company with a huge infrastructure.  They were four fans with an obligation to meet and they worked to get it done.  Over 500 shirts were sent out to Jets fans within a week.  The donated funds also paid for the hundreds of dollars it cost to ship the shirts.  Despite their goal being met, there was still a demand for the shirts so the group continued to sell them on their site for a small fee that they hoped would cover shipping costs. When they found that there was an excess remaining from shirt sales, they re-invested the money in printing out "Fire John Idzik" banners that were carried by Jets fans when the Jets took on the Miami Dolphins at home, which consequently saw them and their fellow fans escorted out of the stadium by security.  The reason given was that banners were prohibited, so the group has moved on from there.
Having seen MetLife Stadium get invaded by Pittsburgh Steelers fans and their "terrible towels" earlier  this season, they have countered with FireJohnIdzik.com "penalty flags", because if the Jets are willing to let opposing fans wave towels in the Jets' own stadium, surely they won't eject Jets fans for doing the same?
When the Jets take on the New England Patriots this Sunday, be sure to keep an eye out for any of the thousands of fans who will be carrying the towels.  Thousands have already been ordered by ticket holders who will undoubtedly be providing them for those on hand at MetLife and willing to come out and watch the final home game of a season that has spawned a fan-led movement that could very well contribute in some way, no matter how small, to the direction of the future of the franchise.
You can visit FireJohnIdzik.com to find out where to get your own "penalty flag" for this Sunday's game against the rival Patriots.
Videos
New York Jets OTA Presser Takeaways, Aaron Rodgers' Impact and Summer Delusion