Home Slider Injury Report Jet News
Wilkerson Makes His Return and Inactives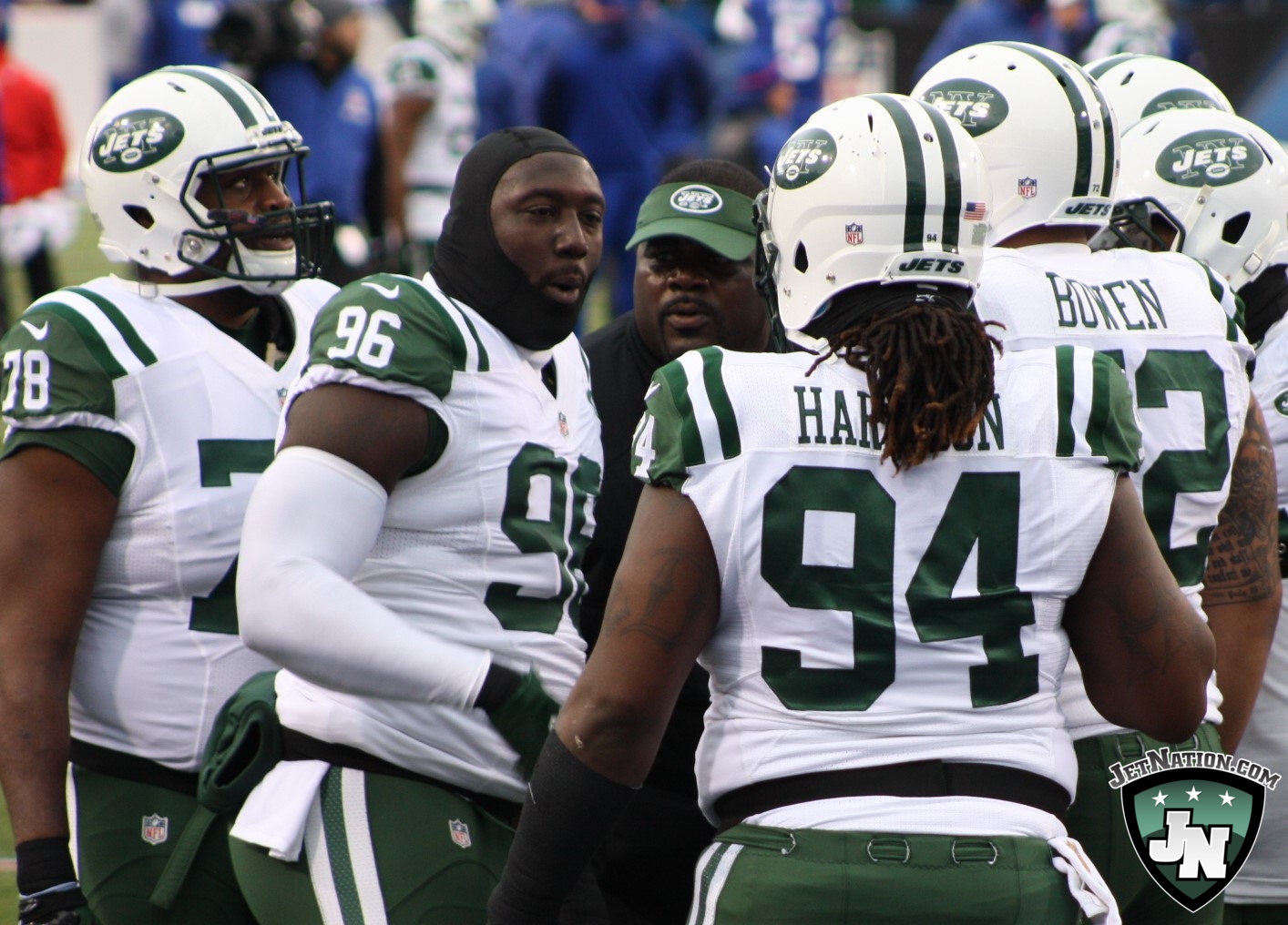 Big Mo is back. Complete #Jets & Pats inactives for #NEvsNYJ pic.twitter.com/jTtw9gYKHA

— New York Jets (@nyjets) December 21, 2014
Muhammad Wilkerson makes his return to the lineup this week after a three week hiatus. Wilkerson is dealing with turf toe, and is on his second specialized shoe to make playing more comfortable. Wilkerson has 4.5 sacks so far this season, and will look to finish strong.
The inactives are: Matt Simms, Walt Powell, Rontez Miles, Dakota Dozier, Wesley Johnson, TJ Barnes, and Jaiquawn Jarrett
Jaiquawn Jarrett is inactive five weeks after his defensive player of the week performance. Jarrett recorded two interceptions, a sack, and a fumble recovery against the Steelers in week 10. Jarrett took over for the lackluster rookie Calvin Pryor; but Jarrett has faded away in recent weeks.
TJ Barnes has filled in when needed, but isn't much more than a body with the way the defensive line plays.
Wesley Johnson and Dakota Dozier are inactive again this week.
Rontez Miles is inactive this week. Miles was promoted from the practice squad this week, and suffered a season ending injury in the same week; That's some tough luck.
Walt Powell was inactive again this week, and will remain inactive for the rest of the season.
Matt Simms is also inactive, even though he should have been given a shot to lead the team weeks ago.
With the season coming to a close the only thing the Jets have to play for is pride, and of course to play spoiler against the Patriots and the Dolphins. It'll be interesting how the Jets perform today against the Patriots. They usually give the Patriots a good fight, and Rex would love nothing more than to go out with a win against his rival Bill Belichick.
Videos
Was Boomer Right to Blast Becton? Former Jets QB Sounds off Against Jets Tackle.