Featured Editorials Home Slider
Jets' Dozier Worth a Look in Finale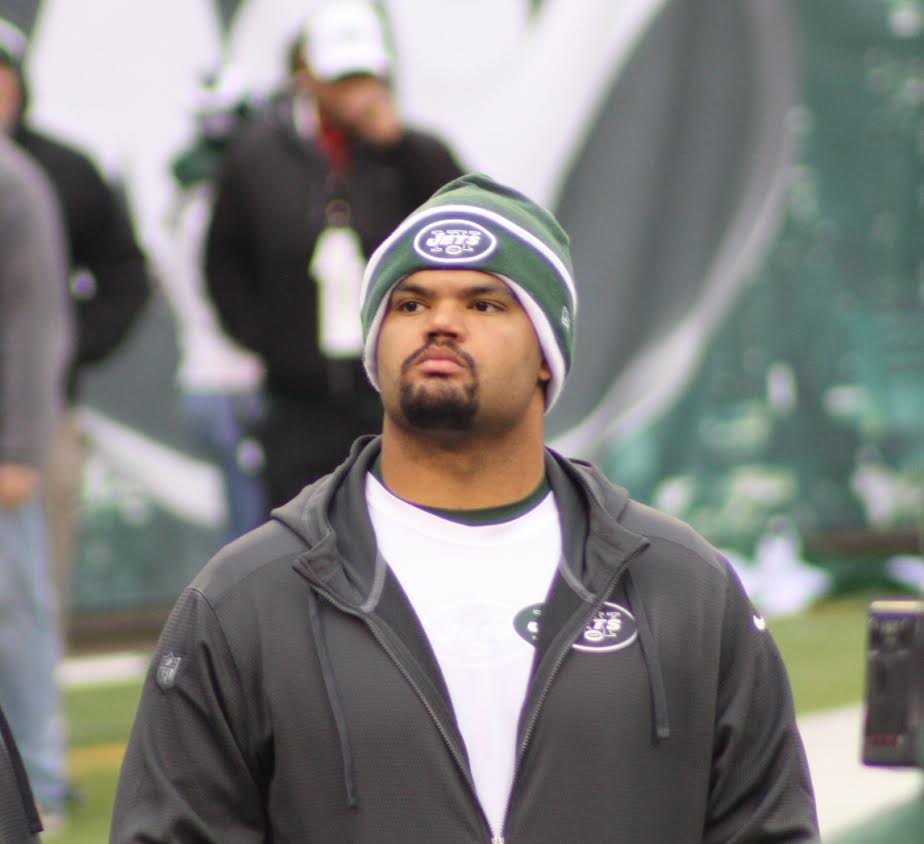 By Glenn Naughton
Having spent a large portion of a long, forgettable Jets season reading about the  numerous draft day blunders of General  Manger John Idzik, and with only one game left on the schedule, this would be an ideal time to allow one of Idzik's rookies step in and show what he can do.  While it would obviously mean the Jets would only get one game to do any analysis, that one game would be better than nothing.
With veteran RG Willie Colon likely on his way out after this season, the Jets' week 17 showdown against the Miami Dolphins would be the perfect opportunity to start converted college tackle Dakota Dozier in Colon's RG spot.  At 6′ 4"/313 pounds, Dozier made a name for himself at Furman with above average run-blocking skills, a high motor, and above average agility for a man his size.
Idzik took plenty of heat for many of his picks in the draft this past off-season, but the Dozier pick wasn't one of them.  Being that Furman isn't a national powerhouse, most fans were unlikely to have ever seen Dozier take a snap in college.  For those who did watch him, here's what they had to say.
From NFL.com
Small-school college left tackle best suited to kick inside in the pros. Has the girth and enough athletic ability to compete as a guard or center and ornery football disposition desired in the trenches. A tough, gritty, road grader capable of paving the way in the run game, Dozier will require some technique refinement in pass protection, yet possesses clear starter potential with continued development. Draft status could ascend if he proves he can play center.
From CBSSports.com
COMPARES TO: Jonathan Cooper, Guard, Arizona Cardinals – Dozier's "plus" athleticism and movement skills are extremely impressive for a big man, and may remind some of last year's seventh overall pick Jonathan Cooper. Dozier's limited experience against high-level competition and very recent conversion to guard (Shrine Game) certainly differentiate him from Cooper in terms of draft value, but his upside could be massive and it wouldn't be surprising to see him gone by the end of round three
Dozier has yet to take a regular season snap, but did grade out  higher than eventual starting LG Brian Winters while earning an almost identical grade as current starter Oday Aboushi according to PFF.com.  Of course it's likely that most of Dozier's snaps came against other non-starters, it's the only playing time he has logged in the NFL and the young lineman held his own.
When the Jets announced their team awards earlier this week, it was Dozier who was recognized by his teammates as the rookie who carried himself most like a veteran.  A nice reward for Dozier and a golden opportunity for the Jets would be asking Colon to step aside and let the promising young rookie get the start.
Videos
New York Jets OTA Presser Takeaways, Aaron Rodgers' Impact and Summer Delusion