Doug Marrone Opts Out Of Buffalo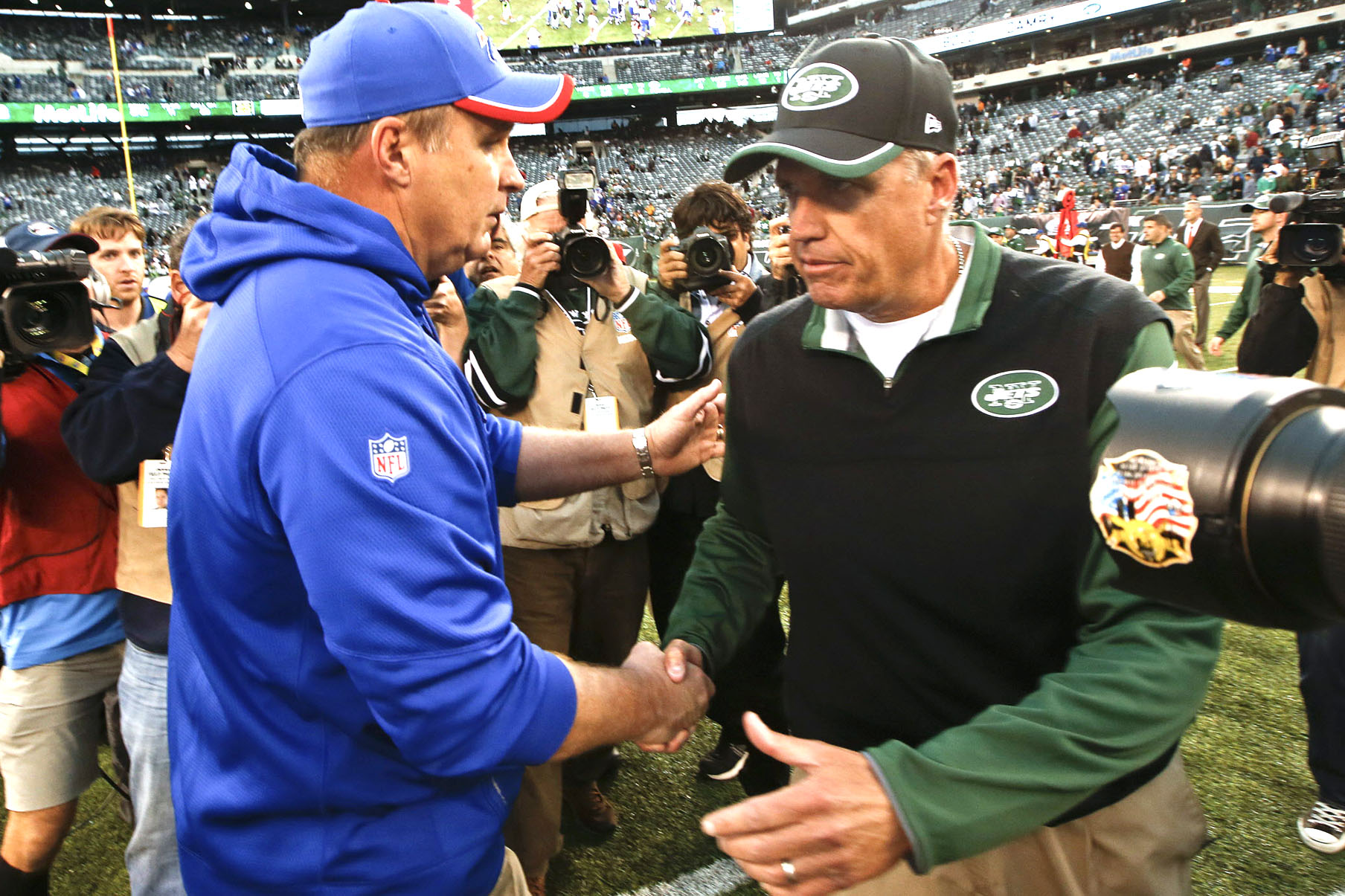 Doug Marrone took over as the head coach in Buffalo in 2013 and they have a 15-17 won\loss record in that time. This past season they were 9 and 7, despite having QB issues.  EJ Manuel was benched in favor of Kyle Orton.  He is known as being a no-nonsense coach. Why is this all relevant? Because Doug Marrone has opted out of his contract with the Buffalo Bills and there are rumors linking him to the Jets.
The #Bills need a new coach: Doug Marrone has opted out and is a free agent. Expect him to draw considerable interest.

— Ian Rapoport (@RapSheet) December 31, 2014
So Doug Marrone leaves Buffalo with $4 million, and chance to more than double that with whichever team he lands.

— Adam Schefter (@AdamSchefter) December 31, 2014
"Jets will have strong interest in Marrone." – Three ESPN NFL Insiders who co-authored a story.

— Dan Leberfeld (@jetswhispers) December 31, 2014
Marrone is a former NY Jets assistant coach (offensive line). He was with the Jets from 2002 – 2005 (under Herm Edwards) and then coached under Sean Payton in New Orleans from 2006 – 2008 (offensive coordinator). In December of 2008 he took the head coaching job at Syracuse University and he was there through the 2012 season.
There have been concerns about hiring a head coach before a general manager is in place. According to the NY Post, the Jets have requested the Texans' permission to interview their director of college scouting, Mike Maccagnan. This is all speculation at this point, so we will have to see how this plays out, but here are some ties between Maccagnan and Marrone.
Marrone will quickly emerge as a HC candidate with the Jets. And if Maccagnan gets that GM job, Marrone's candidacy will only get stronger

— Jason La Canfora (@JasonLaCanfora) December 31, 2014
And with the Jets, Marrone and Maccagnan go way, way back. Maccagnan signed him to be QB of the London Monarchs in 1991. Strong bond there

— Jason La Canfora (@JasonLaCanfora) January 1, 2015
Marrone had an interesting staff in Buffalo. Paul Hackett's son was his offensive coordinator. On defense Jim Schwartz (Lions) was his coordinator. Pepper Johnson coached the defensive line, and another former Jets coach Donnie Henderson coached the defensive backs. Another ex-Jet, wide receiver Rob Moore, was his wideout coach in Buffalo. We will keep you posted as more information becomes available. Here is a thread from our forums with more information on Doug Marrone.
Videos
Aaron Rodgers Injury Fallout & Jets/Bills Recap