Interview Updates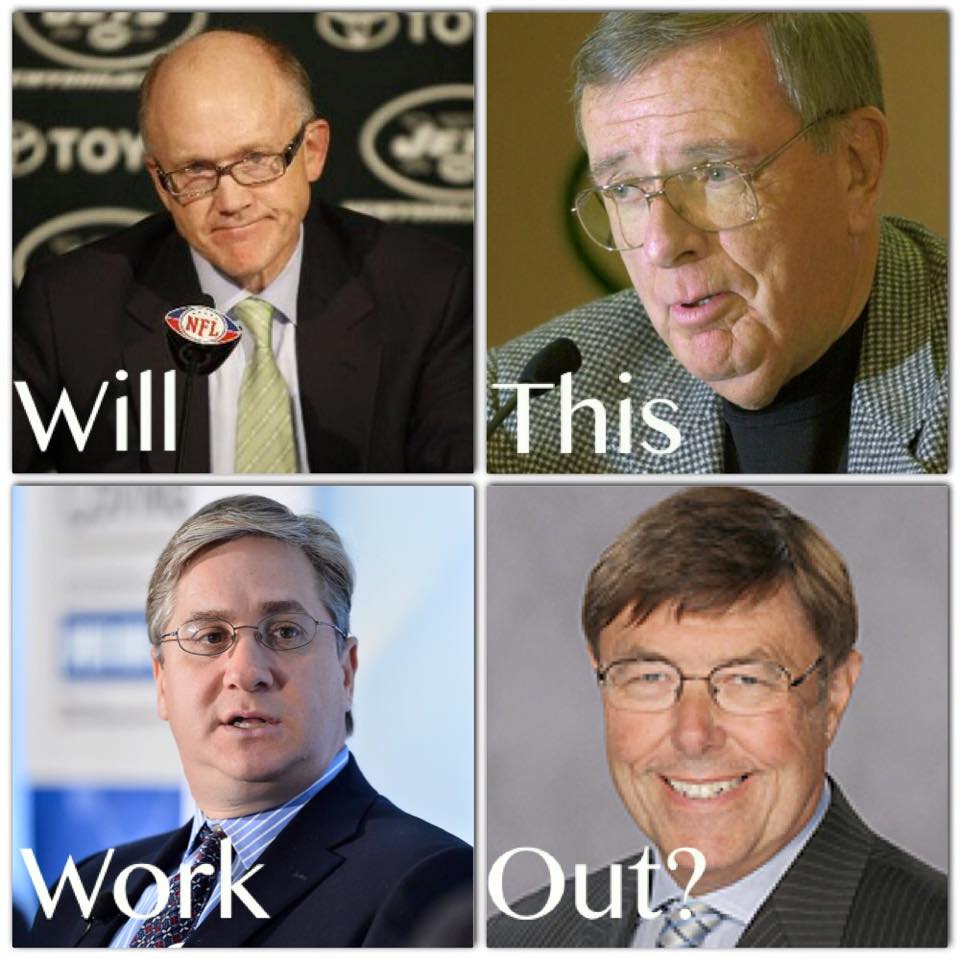 The NY Jets are being very active in their interview process as they look for a new head coach and general manager. Long time NFL executives Charlie Casserly and Ron Wolf, both ex-GMs, are recommending the candidates. Kristian Dyer reported that there is a 4-man interview team for the Jets. Woody Johnson and team President Neil Glat are joined by Casserly and Wolf during each interview. We are told that Glat is only present to handle the business aspects of the interview, not for any football discussions.
Dennis Waszak recapped the interview process in the two tweets below.
Head Coach
Updated #Jets coach interview scoreboard: ✅Quinn, ✅Lynn, ✅Cable, ✅Marrone,

General Manager

Updated #Jets GM interview scoreboard: ✅Kirchner, ✅Graves, ✅Kuharich, ✅Mueller,

Waszak gives a more detailed update on the process on AP News.

Owner Woody Johnson and consultants Ron Wolf and Charley Casserly spoke with Philadelphia director of pro personnel Rick Mueller on Sunday as the team looks to replace general manager John Idzik, who was fired last Monday along with coach Rex Ryan.

The Jets also will interview Houston director of college scouting Mike Maccagnan and Miami director of college scouting Chris Grier in the next few days.

They also have scheduled meetings for this week with Arizona defensive coordinator Todd Bowles and San Diego offensive coordinator Frank Reich for the coaching job. The Jets already have met with four other candidates, including former Buffalo coach Doug Marrone.

Mueller, who has been part of Philadelphia's front office since 2012, joined Seattle director of pro personnel Trent Kirchner, Cleveland executive chief of staff Bill Kuharich and Jets senior director of football administration Rod Graves as GM candidates who have interviewed with the team.

There is additional threads with more information and fan reaction on the candidates in our New York Jets forum.
Videos
NY Jets Phase 3 OTAs, Expectations and a Minor Calf Tweak with Greg Renoff