Kristian Dyer of Yahoo Sports & Metro NY Answers Your Questions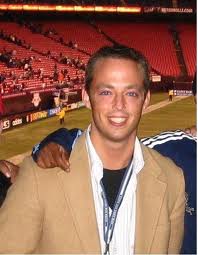 Kristian Dyer of Metro NY recently took the time to answer a few questions directly from JetNation.com members covering a range of topics.  From the current coaching search,  to former Head Coach Rex Ryan's treatment by the Media and his overall job performance, while also addressing those who feel Ryan was set up to fail by departed GM John Idzik.
Don't forget to listen to JetNation Radio tonight, January 6th at 8pm when hosts Brandon Dowling and Joe Blewett will have New York Jets beat writer Kristian Dyer of Yahoo Sports and Metro NY on the air to talk about the current state of the New York Jets.
What are your thoughts on Doug Marrone and Dan Quinn since they're the big names at the moment?  Any concerns with Quinn since he'll be another first-timer?
You have to like that the Jets are casting a wide-net here and this is the real advantage of having Ron Wolf and Charlie Casserly – two football minds – heading this search up. Not a search firm but some football minds.
Looking at both guys, there is a lot to like. Strong connections to the team and the area and both are good football minds. The concern about Marrone is that he hasn't had tremendous success anywhere he has been as a head coach. You'd hope to see an ACC title at 'Cuse or a playoff season in the NFL. That just doesn't exist. His best finish was fourth place and a couple wins in the Pinstripe Bowl.
In two years with the Bills, there are some good things. He's at a good age and he played in the league. Those are all positives. But he isn't proven and he drafted E.J. Manuel, a quarterback taken higher than Geno Smith with a similar ceiling. Not a good indication of his ability to assess talent.
As for Quinn, he certainly fits the mold that would scream success. Like Rex Ryan, he has never been a head coach but he comes from a winning mentality and has been around the league. He's a tough guy, hard nosed and strong-willed. This current Jets locker room needs that right now.
He can bring a little swagger as well. That's needed in this locker room too.
The local ties also help. He's from the area and has coached on this Jets team. That will resonate with the fan base, media and locker room. Quinn is my top choice.
What went down with Matt Simms?  For a team that was consistently getting terrible QB play, did you get the feeling Rex/Idzik or both didn't like him?  If they weren't going to play him in that situation, they never would.  Seemed silly to have him on the roster.
Right now, Simms is who he is. He's a work in progress. Keep in mind that this kid didn't play much at Tennessee and is still transitioning. Look at the past couple years as a true senior year in college. He has some ground to make up. He's learning.
The good news is that he is improving. He is better at making reads and his pocket presence is improving. Some of the pieces are there.
But to say that he should have gotten the nod last season over Geno Smith or Michael Vick? Perhaps a bit premature.
With all that being said, the kid can throw it. He's not on this team just because of his last name. I'd certainly kick the tires on him next year.
From your subjective vantage point, do you witness separate media "agendas" as it relate the team, coaches and administrative staff.
I can only speak personally on this and about myself. I can't say how anyone else conducts their business.
I will say that the beat sometimes gets a bad rap by some fans. We all have different styles and ways of doing things. But I think by and large, many in the media around this team on a daily basis do care about getting news to the fans and providing insight into the team.
It is impossible to say who truly has an agenda. Very often, it is 'Position Determines Perspective' and a certain viewpoint can affect a future outlook.
An affinity for a certain head coach or a general manager can sometimes cloud things.
To wit, I liked the plan that the recently departed general manager had in place and I also liked his style and approach. It appealed to me personally. Perhaps I was willing to give him more leniency on things, even as the season crumbled by Week 7. I wanted to believe it would work. I think many Jets fans would agree with that false hope.
Is that an agenda? I don't think so, but it shaped by view of the Jets. I was looking long-term. I thought in preseason that this was a 6-10 team with a horrible first half of the schedule. I didn't expect the playoffs. I liked the idea of building through the draft and making a run in 2015.
I cut this last general manager an awful lot of slack.
That isn't an agenda. If I failed to recognize by midseason the poor drafts, the swings and misses with regards to free agency, then I would have had an agenda. I had to adjust my viewpoint.
So keep in mind when reading a report or a column, it isn't agenda-driven for the most part. I don't think many on the beat are like that. But being around the team, you form certain opinions, many of which aren't right or close to being right! But that can lead to a difference perspective, not necessarily an agenda.
Do you get the feeling that the NY media was too soft on Rex Ryan because of his affable personality?
There's no doubt that Rex was a quote machine. He was charming, affable and entertaining. All the things I'm not.
There was a general sense that Rex was handed a pretty bad team and made the most of it. Keep in mind that the Rex of the last two years was not the same man from the podium as years before. The media understood this, I think, as we went in the locker room every day and saw a young, unproven roster lacking some major pieces.
And yet Rex kept them in games, kept them playing hard. It was his coaching, not his affability, that had the media pulling for him. He wasn't the one to blame here.
Keep in mind that the media blasted him over his home video, his tattoo and many of his statements. It wasn't all playing footsie with him.
Who do you believe was the teams most improved player in 2014?
Great question.
The argument could certainly be made for Quinton Coples, who was playing out of position and yet made some nice, timely plays. If he can play with his hand in the dirt next year, then watch out.
I'd also say Stephen Hill. Oh wait, my bad.
But I think Oday Aboushi came along well in his second year with the team, stepping in for Brian Winters. If those two can develop this offseason, it helps an aging part of the team get younger fast.
Aboushi plays with a nasty side. Could become a fan favorite around these parts. The offensive line isn't exactly young. Would be nice to have two players entering their third years injected into the first-team.
Looking ahead, I'd like to see what Chris Owusu can do in terms of his development, he has some nice potential. Defensively, I think T.J. Barnes can step into the two-deep as well.
Was Rex set up to fail this season?
Purposefully? I doubt it. I don't think the last general manager would do that.
Keep in mind that whatever John Idzik wanted, Rex Ryan did it. He changed his temperament, his approach to the media and became a much more tamed individual. Rex was willing to do whatever Idzik wanted.
I'm not sure many head coaches would come in and do that, so it was likely in Idzik's best interest to keep Rex around.
Also, Rex was a huge selling point for free agents. Guys want to play for him. Idzik wasn't the salesman here, the head coach was. He knows that. I don't think he'd sabotage his best selling point.
It was Rex who did a great sales job on Michael Vick, convincing him to come to the Jets. Veteran guys want to play for him. Idzik knew that. So was Rex set up to fail? No. Put in an untenable position? Absolutely.
JetNation.com would like to thank Kristian for taking the time to answer these questions, and we look forward to hearing his take on the Jets this evening on JetNation Radio.
Videos
NY Jets Phase 3 OTAs, Expectations and a Minor Calf Tweak with Greg Renoff