Featured Editorials Home Slider
Jets' Harvin is no Stranger to Uncertainty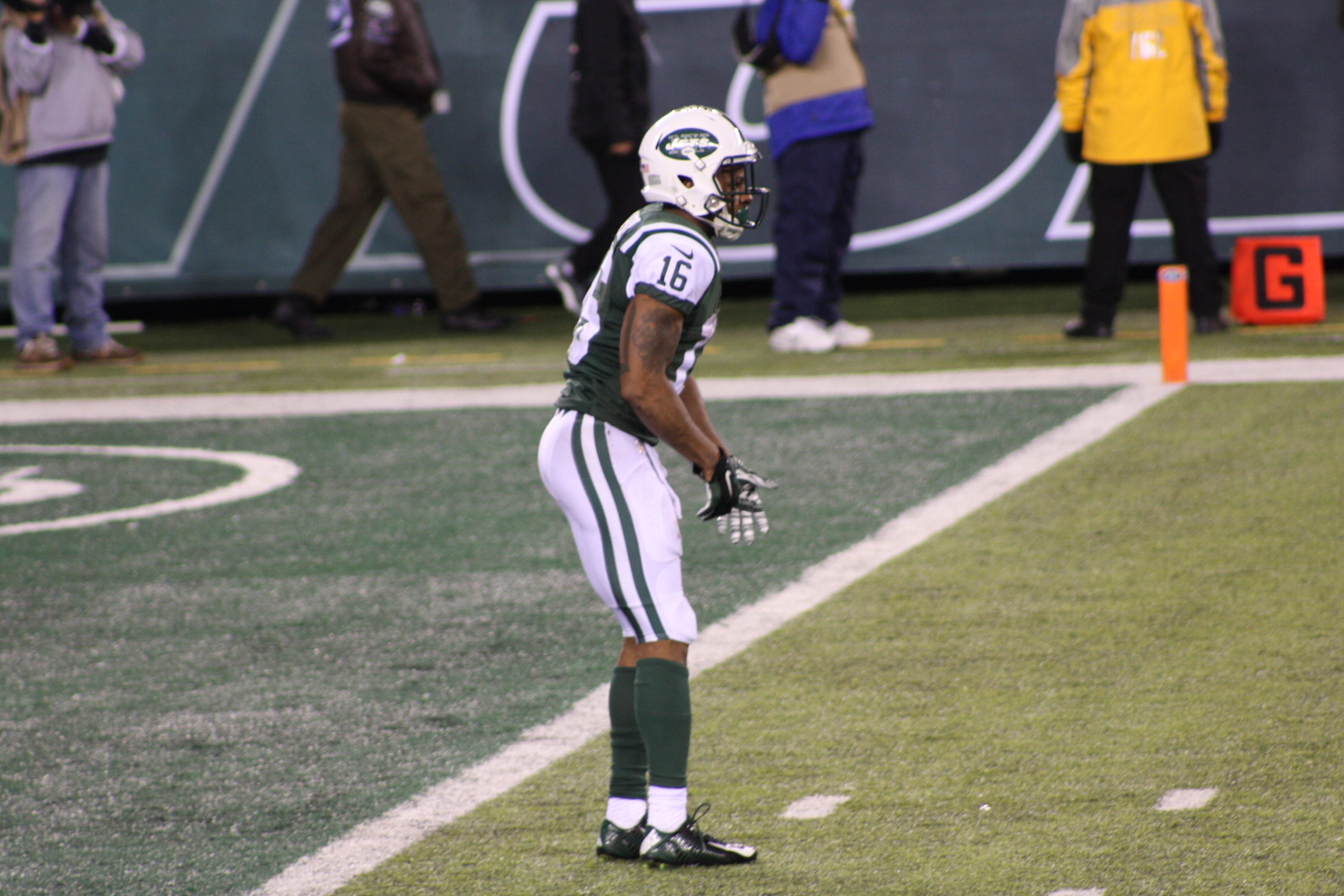 It seems that wherever New York Jets Wide Receiver Percy Harvin goes, plenty of question-marks are bound to follow.  Harvin, a six-year player out of the University of Florida was drafted in the first round of the 2009 draft.  An immensely talented athlete with elite playmaking ability who lasted until the 22nd pick  when the Minnesota Vikings pounced on the speedster.  Pundits questioned whether or not Harvin had a true position in the NFL and wondered what his role may be once selected.  Was he a receiver or a running back?  Would he even be that, or would he be restricted to special-teams as a return man?  Could he stay healthy enough to do any of those?
Upon his arrival in Minnesota, the Vikings answered the positional question by making Harvin a receiver out of the gate.  Due to his skill set and versatility, he was used as a running back on occasion, but Percy's primary responsibility was catching passes and he excelled early on.  As a rookie, Harvin pulled in 60 balls for  790 yards and 6 touchdowns.  An impressive stat line for a young player thought to be without a position.  Over the course of the next two seasons, Harvin would haul in 158 passes for 1,835 yards and 11 touchdowns, while missing only three games.  It appeared at the time that the receiver had put to bed any of the concerns that plagued him early in his career, but by season four in Minnesota, everything changed.
Harvin would miss seven games due to an ankle injury that landed him on injured reserve during the 2012 campaign.  Despite having missed very little game action up to that point, the Vikings were ready to move Harvin as the legitimacy of some of his previously reported injuries became a concern.  Despite often being ready on game day during the 2010 season for example, Harvin reportedly missed nearly forty practices, and 2 pre-season games to go along with the two regular season games he didn't dress for.  On several occasions his reasons for sitting out were rumored to be questionable to some members of the organization.  While the Vikings never publicly criticized Harvin for the amount of  time he missed, the fact that they eventually traded the productive first-round pick to the Seattle Seahawks for multiple draft picks only supported the theory.
Harvin's stay in Seattle was short-lived however as the Seahawks would send him packing at the mid-way point this past season. He missed all but one game in his first season with the Seahawks, and had managed a paltry 22 catches for 133 yards and no touchdowns in five games in his time with the Seahawks in 2014.  That's when John Idzik and the Jets made a move for the struggling playmaker.  The Jets acquired Harvin for a conditional draft pick in hopes of reviving a stagnant offense and the results were mixed, but encouraging nonetheless.
In his first game as a Jet, Harvin had little impact as he caught 3 passes for 22 yards and rushed for 28 more on four carries as a struggling Geno Smith was replaced early on by veteran QB Michael Vick.  Vick's first start would come the following week when Harvin posted the first 100 yard receiving game of 2014 for the Jets as he managed 11 catches for 129 yards.  Another 88 yards on kickoff return and 8 yards rushing gave him 225 all-purpose yards on the day.  In  that second game as a Jet, Harvin showed fans why the organization went out and made a move to add him as a weapon on offense.  Harvin would top the 100-yard mark just one more time, (124 yds in wk 14 vs. Minnesota) but inconsistent quarterback play undoubtedly limited his production.  Even still, he was able to show the difference he can make for the Jets on offense when given the opportunity.
Despite the fact that Harvin fills a long-standing void on offense for the Jets, uncertainty still lingers.  As desperate as the Jets have been to feature a player of Harvin's caliber for over a decade, his hefty price tag of roughly $10 million per season might be more than the Jets are willing to pay. Even having displayed game-breaking ability in his short time in New York, Harvin did struggle to stay on the field at times as injuries continue to have an impact on his production.  The Jets can cut Harvin this off-season with no salary cap ramifications, then possibly try to re-sign him after allowing him to test the  market.  Should they take that approach,  they risk losing his services and creating yet another hole on the roster, something they can ill afford at this point. The ideal scenario for the Jets would be to convince Harvin to re-negotiate his current contract down to a more cap-friendly number, but of course no moves will be made in the immediate future as the Jets continue their search for a new Head Coach and General Manger.  Once on board, Jets fans will find out if the uncertainty around Harvin can finally be resolved, at least for now.
Videos
Aaron Rodgers Injury Fallout & Jets/Bills Recap